Book online consultation with top dietitians in Canada
Nutrition Counseling in Canada
Nutrition counseling in Canada is a type of therapy that helps people to improve their diets and achieve healthier lifestyles. Nutrition counseling can help people to identify and correct underlying problems with their eating habits, and can also provide guidance on how to increase intake of healthy foods.
There are many types of nutrition counseling available in Canada, and each has its own specific focus. Some nutrition counselors work primarily with individuals who are overweight or obese, while others work with people who have general health concerns related to their diet. Regardless of the type of nutrition counseling that is offered, all counselors typically use a combination of techniques to help clients change their eating habits.
One common approach used by nutrition counselors is dietary counseling. Dietary counseling involves helping clients to create a personalized diet plan based on their specific needs and preferences. This plan will Typically include guidelines on how much and what type of food should be consumed, as well as tips on how to modify existing habits so that they are more likely to follow the advice.
How can our Dietitian in Canada help?
If you feel that you're not keeping a healthy weight, you can consult our dietitian online or a nutritionist near me in Canada for the following:
Choose from 20+ Diet Options in Canada
Our nutritionists in Canada create a 100% customized diet plan for you. If you want, they can also help you follow standard diet plans such as Keto, Vegan & Low carb:
Top Nutritionists in Canada

Dr. Yoni Freedhoff – Nutrition Counseling: Dr. Freedhoff is a family physician who specializes in Nutrition Counseling and obesity management, as well as the founder of Bariatric Medical Institute in Ottawa, Canada. He has been recognized by leading institutions such as The New York Times and CBC Radio One for his influential work in health and Nutrition.
Dr. David Jenkins – Nutrition Science: Dr. Jenkins is a Nutrition Scientist at the University of Toronto, and has been a leader in Nutrition research for over 25 years. His work focuses on diet-related chronic diseases, including diabetes and coronary heart disease. He has published more than 350 scientific articles and several books on Nutrition.
Dr. Nadine Sahyoun – Nutrition Education: Dr. Sahyoun is a Nutrition Educator and researcher based in Ottawa, Canada. Her work focuses on Nutrition education, community Nutrition initiatives, and policy development related to Nutrition. She has been an active advocate for Nutrition-related causes throughout her career and continues to work as Nutrition consultant for various governments and organizations.
Dr. Steven Grover – Nutrition Counseling: Dr. Grover is a Nutrition Consultant based in Halifax, Canada with a focus on Nutrition counseling for individuals and families. He has experience working with people of all ages and specializes in providing Nutrition education to help clients make healthy lifestyle choices. He is also a Nutrition educator and advocate for Nutrition-related causes.
Dr. Jennifer Sygo – Nutrition Nutrition Research: Dr. Sygo is a Registered Dietitian based in Toronto, Canada with expertise in Nutrition research and Nutrition education. Her work focuses on public health Nutrition, including diet quality assessment, food security, Nutrition policy, and Nutrition intervention. She is a published author on Nutrition topics and is the Nutrition Columnist for The Globe and Mail newspaper in Canada.
How do we help in managing weight?
Personalized Care

1-on-1 consultations to design a customized plan which include diet, yoga, exercise & more
Therapy

Identify triggers & techniques to manage your cravings while losing weight simultaneously.
Track Your Health

Track calories & health metrics, access your meal plan, explore exclusive content and schedule calls 
 Community
You will never feel alone on this journey, as you will be supported by a group of peers and coaches in USA.
Signup for a Nutrition Counseling in Canada
Complete a simple 5-minute online application to enroll yourself in the diet coaching program in Canada.
Meet your Dietitian
We will connect you with our Mantra dietitian in Canada available 24/7 to you via call or chat.
Connect to our app
Follow suggestions provided by the app and your dietitian in Canada. Track your progress in the app.
10,000+ Happy Customers From Canada & the world
Our Patients Are Redefining Success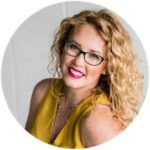 "I have been seeing nutrition counselors at MantraCare for over 3 months now and I am absolutely amazed by the results! The counselors were extremely knowledgeable and took extra time to explain all the details of my food plan. As someone who is trying to improve their eating habits, I found this very useful and reassuring. The counselors also took the time needed to get to know me and my individual needs. They were incredibly patient, kind and encouraging throughout the whole process. Each session was tailored to what I wanted help with and gave me an understanding of how food works in my body. I am so happy that I came across MantraCare and its nutrition counseling services! I feel healthier and more in tune with my body than ever before. I highly recommend them to anyone looking for a nutrition counselor that truly cares about their individual needs. They are worth every penny! "
Carol,
2 years on MantraCare
Frequently Asked Questions
Take a free nutritional assessment today! Know how you feel.
Get feedback from a nutritionist, so you can make smart decisions about your diet. Make sure to get enough vitamins and minerals in your diet. Eat fresh fruits, vegetables, lean proteins and whole grains to keep yourself healthy and energized. Don't forget to get adequate amounts of water and exercise regularly. With the right knowledge, you can make educated choices about your diet to lead a healthier lifestyle!