Book online consultation with top dietitians in Colombia
Nutrition Counseling in Colombia
Nutrition counseling in Colombia is a widespread and popular service offered by health professionals. The country has a population of over 50 million people, and as such, there is a high demand for this service. Nutrition counselors work with clients to help them make healthy choices, develop sustainable habits, and maintain optimal health.
The main focus of nutrition counseling in Colombia is on promoting healthy eating habits. Counselors help clients understand the importance of consuming a variety of nutrient-rich foods, and they also teach them how to read food labels and identify unhealthy foods. They also provide advice on physical activity and weight management.
Clients who want to improve their overall health often benefit from working with a nutrition counselor. By helping clients to make healthy choices, counselors can help them avoid dangerous diseases, improve their overall well-being, and reduce their risk of developing chronic illnesses.
How can our Dietitian in Colombia help?
If you feel that you're not keeping a healthy weight, you can consult our dietitian online or a nutritionist near me in Colombia for the following:
Choose from 20+ Diet Options in Colombia
Our nutritionists in Colombia create a 100% customized diet plan for you. If you want, they can also help you follow standard diet plans such as Keto, Vegan & Low carb:
Top Nutritionists in Colombia

Paulina Pinto: Nutritionist, health coach and certified culinary nutrition expert. She provides an integrative Nutrition Counseling approach to help clients reach their wellness goals and improve their lifestyle.
Mariana Comas: Nutritionist and Herbalism specialist with over 9 years of experience in nutrition counseling and natural medicine. She is specialized in intuitive eating, mindful nutrition and natural supplements for wellness.
Luis Oyola: Nutritionist with over 15 years of experience in sports nutrition, weight management and health optimization. He offers Nutrition Counseling tailored to the needs of each person.
Marcela Cárdenas: Nutritionist and Personal Nutrition Coach. She provides Nutrition Counseling aimed at weight loss, healthy eating, digestive health and nutrition education.
Laura Vásquez: Nutritionist with experience in therapeutic diets and nutritional assessment. She specializes in Nutrition Counseling for people living with chronic diseases such as diabetes and other metabolic disorders.
How do we help in managing weight?
Personalized Care

1-on-1 consultations to design a customized plan which include diet, yoga, exercise & more
Therapy

Identify triggers & techniques to manage your cravings while losing weight simultaneously.
Track Your Health

Track calories & health metrics, access your meal plan, explore exclusive content and schedule calls 
 Community
You will never feel alone on this journey, as you will be supported by a group of peers and coaches in USA.
Signup for a Nutrition Counseling in Colombia
Complete a simple 5-minute online application to enroll yourself in the diet coaching program in Colombia.
Meet your Dietitian
We will connect you with our Mantra dietitian in Colombia available 24/7 to you via call or chat.
Connect to our app
Follow suggestions provided by the app and your dietitian in Colombia. Track your progress in the app.
10,000+ Happy Customers From Colombia & the world
Our Patients Are Redefining Success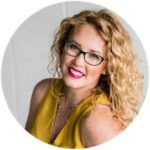 "My experience with MantraCare nutrition counseling in Colombia was nothing short of amazing. From the initial consultation to my follow-up visits, I felt like I was in the best hands possible. Not only did the counselors provide me with knowledge and information about proper nutrition for my needs, but they also took the time to educate me about healthy eating habits and how to make better food choices. The counselors were patient, kind, and understanding throughout the entire process, which made me feel comfortable and confident in their guidance. Their professionalism and dedication to helping me reach my health goals was evident in every step of the counseling process. I highly recommend MantraCare nutrition counseling to anyone who is looking for personalized and knowledgeable advice to improve their overall health and wellness. Thank you for all your help! "
Carol,
2 years on MantraCare
Frequently Asked Questions
Take a free nutritional assessment today! Know how you feel.
Get feedback from a nutritionist, so you can make smart decisions about your diet. Make sure to get enough vitamins and minerals in your diet. Eat fresh fruits, vegetables, lean proteins and whole grains to keep yourself healthy and energized. Don't forget to get adequate amounts of water and exercise regularly. With the right knowledge, you can make educated choices about your diet to lead a healthier lifestyle!