Book Appointment or Video Consultation online with top doctors
Diabetes Doctor Near Me in India
If you are looking for a diabetes doctor in India, there are many options available to you. You can find a diabetes doctor in any major city in India, and there are also many rural areas where diabetes doctors are available. When choosing a diabetes doctor in India, it is important to consider their qualifications and experience. Make sure to ask about their treatment methods and whether they offer any type of counseling or support groups.
It is also important to find a diabetes doctor who is familiar with the Indian culture and who can speak your language. This will make it easier for you to communicate with your doctor and to understand their instructions.
Meet Best Diabetes Doctors in India
Dr. V. Mohan is the chairman and chief diabetologist at Madras Diabetes Research Foundation (MDRF) and DR Mohan's Diabetes Specialities Centre in Chennai. He has over four decades of experience in managing diabetes and has authored more than 1,600 papers on diabetes. He has also co-authored two books – 'Textbook of Diabetes' and 'Atlas of Diabetes Mellitus'.

Dr. Saroj Kumar Jana is another well-known diabetologist in India. He has more than 25 years of experience in treating diabetes and is currently working as a Consultant Diabetologist at Apollo Gleneagles Hospitals in Kolkata.

Dr. Pradeep Chowbey is a leading name when it comes to diabetes treatment in India. He has been working in the field for over two decades and has helped countless patients manage their condition effectively. He is also the chairman of Max Healthcare, one of the largest healthcare chains in the country.

Dr. Anoop Misra is another well-known diabetes doctor in India. He is the director of Fortis C-DOC Hospital and has authored several books on the subject. He has also served as the president of the Diabetes Foundation (India).

Dr. Vipin Khandelwal is a leading diabetologist in India and has more than 20 years of experience in treating diabetes. He is currently the Director of the Diabetes and Metabolic Diseases Department at Fortis Escorts Hospital in Delhi.
What does a Diabetes Specialist treat?
Our Endocrinologists in India can help treat all common diabetes-related complications as mentioned below. They can also help with severe complications like diabetic retinopathy (eye), kidney damage, and diabetic neuropathy
10,000+ Happy Customers From India & the world
Our Patients Are Redefining Success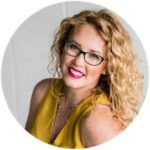 "I have been a Type 2 diabetic for over 15 years. My blood sugar levels were never really under control, despite taking medication and making lifestyle changes. My doctor told me that I was at risk of developing serious complications such as heart disease, stroke, and kidney failure.I was very interested when I heard about MantraCare, a new diabetes treatment that is available in India. I decided to try it, and I am so glad that I did! My blood sugar levels are now well under control, and I feel so much healthier. I would highly recommend MantraCare to anyone who is struggling to control their diabetes."
Carol,
2 years on MantraCare
Take a free diabetes assessment today! Know how you feel.
Take control of your diabetes today with the help of a free assessment. With this assessment, you can get an accurate understanding of how diabetes affects your body and lifestyle. Identify your risks for complications, learn about treatment options, and create a plan to keep yourself healthy.
Book Appointment or Video Consultation online with top diabetes doctors