Book online consultation with top dietitians in Malaysia
Nutrition Counseling in Malaysia
Malaysia is a country with a population of over 30 million people. It is also one of the most diverse countries in the world, with over 300 ethnic groups represented. This diversity means that there is a wide range of dietary preferences and eating habits among Malaysians. Consequently, it can be difficult to provide nutritional counseling that is tailored to the individual needs of all participants.
One approach that is often used to address this challenge is to develop nutrition counseling guidelines based on national health objectives. These guidelines can be used as the basis for providing individualized counseling, and they can also help to ensure that participants receive the most relevant and effective information. 
Overall, nutrition counseling in Malaysia can be challenging but rewarding. By taking the time to tailor counseling specifically for the needs of Malaysian individuals, we can ensure that everyone receives the most effective and relevant information about their diet and health.
How can our Dietitian in Malaysia help?
If you feel that you're not keeping a healthy weight, you can consult our dietitian online or a nutritionist near me in Malaysia for the following:
Choose from 20+ Diet Options in Malaysia
Our nutritionists in Malaysia create a 100% customized diet plan for you. If you want, they can also help you follow standard diet plans such as Keto, Vegan & Low carb:
Top Nutritionists in Malaysia

Dr. Lim Hui Cheng is a Nutritionist based in Kuala Lumpur, Malaysia with more than 20 years of experience under her belt in providing Nutrition Counseling. She is well versed in Nutrition Therapy and uses evidence-based approaches to help individuals and families improve their health outcomes.
Dr. Benyamin Ramli is based in Petaling Jaya, Malaysia and often referred to as the Nutrition Doctor or Nutrition Guru, Dr. Ramli has over 20 years of Nutrition Counselling experience. He specializes in Nutrition Therapy, focusing on lifestyle changes that can improve health outcomes.
Dr. Siti Nazirah is a nutritionist based in Shah Alam, Malaysia with over 10 years of Nutrition Counselling experience. She is a registered Nutritionist specializing in Nutrition Therapy and uses her expertise to help individuals achieve their nutritional goals.
Dr. Norazlina Ali is based in Johor Bahru, Malaysia, Dr. Norazlina has 10 years of Nutrition Counseling experience. She specializes in Nutrition Therapy and uses her expertise to help individuals and families improve their health outcomes.
Dr. Lim Chooi Keat is a nutritionist based in Kuala Lumpur, Malaysia with over 15 years of Nutrition Counselling experience. He is a registered Nutritionist specializing in Nutrition Therapy and Nutrition Education. He is an expert in Nutrition Counseling and uses his expertise to help individuals achieve their health goals.
How do we help in managing weight?
Personalized Care

1-on-1 consultations to design a customized plan which include diet, yoga, exercise & more
Therapy

Identify triggers & techniques to manage your cravings while losing weight simultaneously.
Track Your Health

Track calories & health metrics, access your meal plan, explore exclusive content and schedule calls 
 Community
You will never feel alone on this journey, as you will be supported by a group of peers and coaches in USA.
Signup for a Nutrition Counseling in Malaysia
Complete a simple 5-minute online application to enroll yourself in the diet coaching program in Malaysia.
Meet your Dietitian
We will connect you with our Mantra dietitian in Malaysia available 24/7 to you via call or chat.
Connect to our app
Follow suggestions provided by the app and your dietitian in Malaysia. Track your progress in the app.
10,000+ Happy Customers From Malaysia & the world
Our Patients Are Redefining Success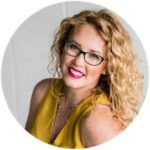 "MantraCare in Malaysia has been an amazing experience for me. I have seen first-hand the incredible progress that I have made with their nutrition counseling services. In just a few short weeks, my health and wellness have improved significantly thanks to their guidance and support. They provided helpful advice on diet, lifestyle changes, and exercise that were tailored to my specific needs and situation. The staff was always friendly and knowledgeable, providing me with the best possible advice. I am now feeling better than ever before and highly recommend MantraCare's nutrition counseling services to anyone in Malaysia seeking a healthier lifestyle. Thank you!"
Carol,
2 years on MantraCare
Frequently Asked Questions
Take a free nutritional assessment today! Know how you feel.
Get feedback from a nutritionist, so you can make smart decisions about your diet. Make sure to get enough vitamins and minerals in your diet. Eat fresh fruits, vegetables, lean proteins and whole grains to keep yourself healthy and energized. Don't forget to get adequate amounts of water and exercise regularly. With the right knowledge, you can make educated choices about your diet to lead a healthier lifestyle!