Book online consultation with top dietitians in Poland
Nutrition Counseling in Poland
The health of a person is based on the balance of macro and micro nutrients. Nutrition counseling in Poland provides an individualized plan to help individuals achieve this balance.Macro nutrients include proteins, carbohydrates, and fats. They are necessary for growth and development, as well as for energy production. Micro nutrients include vitamins, minerals, and antioxidants. They play a role in the body's overall function and can be depleted by excessive eating or drinking.
Nutrition counseling in Poland provides an individualized plan that takes into account a person's age, sex, weight, physical activity level, diet history, and family history. The plan may include recommendations for reducing calories or increasing Consumption of specific foods groups.In addition to providing information on nutrition, nutrition counseling in Poland may also offer advice on weight loss programs or healthy eating habits. Counseling may also focus on lifestyle changes such as increasing physical activity or reducing alcohol consumption.
How can our Dietitian in Poland help?
If you feel that you're not keeping a healthy weight, you can consult our dietitian online or a nutritionist near me in Poland for the following:
Choose from 20+ Diet Options in Poland
Our nutritionists in Poland create a 100% customized diet plan for you. If you want, they can also help you follow standard diet plans such as Keto, Vegan & Low carb:
Top Nutritionists in Poland

Agnieszka Mądrala – Nutrition Counseling: Based in Poznan, Nutritionist Agnieszka Mądrala has been providing professional nutrition counseling for over 10 years. She specializes in helping people meet their health and weight goals through personalized diets and meal plans. Her areas of expertise include sports nutrition and vegetarian diets.
Magdalena Śliwa – Nutrition Therapy: Nutritionist Magdalena Śliwa has been offering nutrition therapy services in Warsaw since 2011. She helps her clients improve their overall health and wellbeing through personalized nutritional plans tailored to their individual needs. She also specializes in food sensitivities, digestive issues, weight management, and lifestyle advice.
Agata Wojciechowska – Nutrition Education: Nutritionist Agata Wojciechowska provides nutrition education services in Gdańsk. She has been helping individuals of all ages learn how to make informed food choices and live healthier lifestyles for over 15 years. She is also an expert in plant-based nutrition, designing meal plans for vegan and vegetarian lifestyles.
Anna Wojciechowski – Nutrition Coaching: Nutritionist Anna Wojciechowski has been offering nutrition coaching services from her office in Krakow since 2014. She helps her clients achieve their health and fitness goals through personalized nutrition plans, lifestyle advice, and meal planning. She specializes in helping athletes and active individuals optimize their performance through proper nutrition.
Karolina Dąbrowska – Nutrition Education & Counseling: Nutritionist Karolina Dąbrowska provides nutrition education and counseling services in Wroclaw. She has been helping individuals of all ages learn how to make healthy food choices and develop sustainable habits for over 10 years. Her areas of expertise include diabetes management, weight loss, and vegetarian diets.
How do we help in managing weight?
Personalized Care

1-on-1 consultations to design a customized plan which include diet, yoga, exercise & more
Therapy

Identify triggers & techniques to manage your cravings while losing weight simultaneously.
Track Your Health

Track calories & health metrics, access your meal plan, explore exclusive content and schedule calls 
 Community
You will never feel alone on this journey, as you will be supported by a group of peers and coaches in USA.
Signup for a Nutrition Counseling in Poland
Complete a simple 5-minute online application to enroll yourself in the diet coaching program in Poland.
Meet your Dietitian
We will connect you with our Mantra dietitian in Poland available 24/7 to you via call or chat.
Connect to our app
Follow suggestions provided by the app and your dietitian in Poland. Track your progress in the app.
10,000+ Happy Customers From Poland & the world
Our Patients Are Redefining Success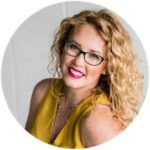 "I highly recommend the nutrition counseling services provided by MantraCare in Poland. I have been very pleased with the professional and individualized care that I have received from their team of nutritionists. They take a holistic approach to health and wellness, considering my lifestyle, dietary habits, and medical history when creating an individualized plan for me. The personalized advice I have received has helped me to make healthier choices, and I am feeling better than ever. The nutritionists are friendly and knowledgeable, providing real-time support when needed. They also provide helpful resources for further study and understanding of the topics discussed. Overall, I would highly recommend the services provided by MantraCare in Poland for anyone looking to improve their health and wellbeing. Thank you!"
Carol,
2 years on MantraCare
Frequently Asked Questions
Take a free nutritional assessment today! Know how you feel.
Get feedback from a nutritionist, so you can make smart decisions about your diet. Make sure to get enough vitamins and minerals in your diet. Eat fresh fruits, vegetables, lean proteins and whole grains to keep yourself healthy and energized. Don't forget to get adequate amounts of water and exercise regularly. With the right knowledge, you can make educated choices about your diet to lead a healthier lifestyle!