Book Appointment or Video Consultation online with top doctors
Diabetes Doctor Near Me in Tajikistan
With most people having sedentary lifestyles, High Blood Sugar levels or Diabetes has become a common health issue in Tajikistan. If you're experiencing symptoms of diabetes that may include fatigue, irritability, frequent urination, sudden weight loss, or increased thirst, you might be suffering from diabetes.
If you're wondering which diabetes doctor to consult in Tajikistan or who is the best diabetologist in Tajikistan, MantraCare can help. MantraCare has over 100+ qualified endocrinologist doctors in Tajikistan & the world. We meet your needs for the "best diabetes doctor near me". With advancement in technology, we offer you online diabetes doctor consultation with some of the best Endocrinologists in Tajikistan.
Meet Best Diabetes Doctors in Tajikistan
MantraCare's endocrinologists and sugar doctors in Tajikistan are available on a near real-time basis through an easy-to-use mobile application. The use of technology and data science enables expert Diabetes treatment to all of our patients. Some of our top diabetes doctors in Tajikistan are listed below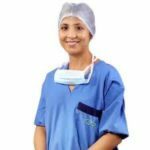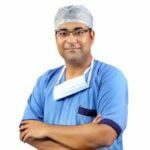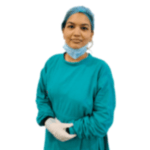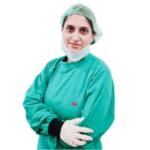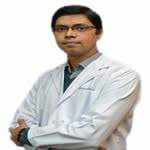 Who is a diabetes doctor?
A diabetologist is a sugar specialist doctor that practices in the field of diabetes and works with patients to manage their blood sugar in various ways. Some of the ways might include diet changes, exercise, and medication. Our endocrinologists in Tajikistan aid you to understand your condition, guide you through diagnosis, and then suggest the best possible treatment to deal with blood sugar.
If you are facing any of the common symptoms mentioned above our Endocrinologists in Tajikistan can help. Our diabetes doctors and the team of experts help deal with severe complications like diabetic retinopathy (eye), kidney damage, and diabetic neuropathy.
Once you get in touch with our diabetes doctors in Tajikistan, they will prescribe certain tests for diagnosis. Post diagnosis, they will aid you to rework your lifestyle and suggest some simple and practical tips to boost your health and well-being.
In short, our doctors and experts guide you from diagnosis of diabetes to its treatment.
What does a Diabetes Specialist treat?
Our Endocrinologists in Tajikistan can help treat all common diabetes-related complications as mentioned below. They can also help with severe complications like diabetic retinopathy (eye), kidney damage, and diabetic neuropathy
Diabetes Type 1
The symptoms of Diabetes Type 1 are severe and experienced abruptly. They are frequent urination, increased thirst, or rapid weight loss. Consult a diabetologist in Tajikistan on MantraCare for help
Diabetes Type 2
If you are suffering from excessive hunger and noticing dark patches on your skin, you might be hit by Diabetes Type 2. Such patients feel fatigued and inactive most of the time. They barely have any energy to perform any work. It's best to seek guidance from a sugar specialist doctor in Tajikistan. He will get to the root of the problem and then treat it.
Gestational diabetes
Gestational diabetes is a condition in which your blood sugar levels become high during pregnancy. It affects up to 10% of women who are pregnant in the world each year. It even affects pregnant women who haven't ever been diagnosed with diabetes. Consult gestational diabetes specialist in Tajikistan for treatment.
Eye problems
One of the major risks of the problem is Diabetes retinopathy. It also escalates eye-related problems such as glaucoma and cataracts. Effective measures need to be taken. Consult Dr. Shweta Jain, the top Diabetic eye specialist in Tajikistan, to detect the high risk of retinal lesions and blindness.
Foot problems
Foot problems are one of the most common issues that arise due to diabetes. Gangrene and foot ulcers are serious issues. They can even lead to the amputation of the whole or any part of your leg. Reach out to a diabetologist near me in Tajikistan on MantraCare for consultation.
Nerve damage
If your blood sugar level is at a severely increased level, you can face nerve damage or diabetic neuropathy. This can cause numbness in your fingers, toes, hands, and feet. If you experience any such symptoms, it is advised to consult an endocrinologist in Tajikistan at MantraCare.
Kidney damage
Diabetes does not just affect the pancreas, but also the kidneys. If the functioning of your kidney is not held properly, it does not filter blood in the way it should and cause waste to build up. With a team of qualified endocrinologist in Tajikistan, MantraCare can help avoid kidney damage
So you need not search for a "sugar specialist in Tajikistan" anymore. Visit the MantraCare website and seek consultations from an endocrinologist near me.
10,000+ Happy Customers From Tajikistan & the world
Our Patients Are Redefining Success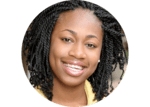 "I was diagnosed with Type II diabetes at young age. MantraCare played a pivotal role in my diabetes reversal. They have excellent doctors / health coaches who tracked my symptoms, designed my diet, advised exercise and medications. I couldn't have asked for a better diabetes treatment."
Carol
2 years on MantraCare