Book online consultation with top dietitians in UAE
Nutrition Counseling in UAE
United Arab Emirates is a country with a rich culture and history. It's also one of the most diverse countries in the world, with people from all over the world living there. This means that there are a lot of different food options for people to choose from, which can make it difficult for them to get the nutrition they need.
There are a few clinics that offer nutrition counseling in the UAE. All of these clinics have experienced professionals who can help people understand their food choices and figure out what they need to do to improve their diet. They can also provide information on how to stay healthy overall and prevent any health problems.
If you're looking for help improving your diet, you should consider visiting one of these clinics. They'll be able to help you achieve the goals you want and help you stay healthy in the process.
How can our Dietitian in UAE help?
If you feel that you're not keeping a healthy weight, you can consult our dietitian online or a nutritionist near me in UAE for the following:
Choose from 20+ Diet Options in UAE
Our nutritionists in UAE create a 100% customized diet plan for you. If you want, they can also help you follow standard diet plans such as Keto, Vegan & Low carb:
Dr. Eman Al-Obaidly: She is a Nutritionist and Dietician specialized in Nutrition Counselling, Weight Loss Consultations, Nutrition Coaching, Sports Nutrition and Nutrition Education Services in Dubai. She consults with individuals and groups to help them achieve better health through nutrition.
Talal Al-Mazrouei: He is a Nutritionist and Certified Nutrition Practitioner specialised in weight loss consultation, diet modification, Nutrition Counselling, Nutrition Coaching and sports nutrition services. He has been helping individuals achieve their health goals by providing personalised nutrition advice that suits their needs.
Dr. Ayman Abdelmajeed: He is a Nutritionist with expertise in Nutrition Counselling, Nutrition Coaching, Weight Loss Consultations and Nutrition Education Services. He has worked extensively with individuals from all walks of life to help them improve their health through nutrition.
Dr. Samar Al-Hazmi: She is Nutritionist specialised in Nutrition Counselling, Nutrition Coaching, Weight Loss Consultations and Nutrition Education Services. She works with individuals to help them develop healthy eating habits that are tailored to their individual needs.
Dr. Zeinab Al-Salahy: She is a Nutritionist specialising in Nutrition Counselling, Nutrition Coaching, Weight Loss Consultations and Nutrition Education Services. She works with clients to develop nutrition plans that are tailored to their individual needs and lifestyles.
How do we help in managing weight?
Personalized Care

1-on-1 consultations to design a customized plan which include diet, yoga, exercise & more
Therapy

Identify triggers & techniques to manage your cravings while losing weight simultaneously.
Track Your Health

Track calories & health metrics, access your meal plan, explore exclusive content and schedule calls 
 Community
You will never feel alone on this journey, as you will be supported by a group of peers and coaches in USA.
Signup for a Nutrition Counseling in UAE
Complete a simple 5-minute online application to enroll yourself in the diet coaching program in UAE.
Meet your Dietitian
We will connect you with our Mantra dietitian in UAE available 24/7 to you via call or chat.
Connect to our app
Follow suggestions provided by the app and your dietitian in UAE. Track your progress in the app.
10,000+ Happy Customers From UAE & the world
Our Patients Are Redefining Success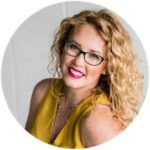 "I recently had the pleasure of working with MantraCare for nutrition counseling services in United Arab Emirates. From the moment I started my consultation, I was impressed by their professionalism and dedication to helping me reach my goals. They took the time to understand my lifestyle, health history, and nutrition needs before creating a personalized plan that suited my individual situation. MantraCare's dietitians were knowledgeable and up-to-date with the latest nutrition research, offering advice and support throughout the process. I was especially impressed with their use of evidence-based practice guidelines and how they tailored the program to my specific requirements. With their guidance, I was able to make changes in my lifestyle to improve my overall health and well-being. I am extremely happy with the results of working with MantraCare and highly recommend them for professional nutrition counseling services in United Arab Emirates. They were patient, friendly, and always willing to answer any questions I had. "
Carol,
2 years on MantraCare
Frequently Asked Questions
Take a free nutritional assessment today! Know how you feel.
Get feedback from a nutritionist, so you can make smart decisions about your diet. Make sure to get enough vitamins and minerals in your diet. Eat fresh fruits, vegetables, lean proteins and whole grains to keep yourself healthy and energized. Don't forget to get adequate amounts of water and exercise regularly. With the right knowledge, you can make educated choices about your diet to lead a healthier lifestyle!