Book online consultation with top dietitians in USA
Nutrition Counseling in USA
In the United States, nutrition counseling is a field that has been growing in popularity over the past few years. It is a type of therapy that helps people to improve their diets and make healthy choices.
One of the main benefits of nutrition counseling is that it can help people to lose weight or to maintain their weight. Nutrition counseling can also help people to reduce their risk of developing chronic diseases, such as heart disease or diabetes.
Nutrition counseling can be provided by a range of professionals, including registered dietitians (RDs), nutritionists, and health coaches. Each profession has its own unique set of skills and knowledge.
There are a number of resources available to those who want to find out more about nutrition counseling. These resources include online guides, books, and websites. In addition, there are numerous conferences and workshops that are specifically devoted to nutrition counseling.
How can our Dietitian in USA help?
If you feel that you're not keeping a healthy weight, you can consult our dietitian online or a nutritionist near me in USA for the following:
Choose from 20+ Diet Options in USA
Our nutritionists in USA create a 100% customized diet plan for you. If you want, they can also help you follow standard diet plans such as Keto, Vegan & Low carb:
Dr. Libby Weaver: Nutrition counselor, author and keynote speaker based in Australia who specializes in helping women understand their hormones better. She offers one-to-one nutrition counseling sessions that help people identify the underlying causes of their health issues and come up with a tailored nutrition plan for recovery.
Dr. Mark Hyman: An American physician, author, and Nutritionist specializing in Functional Medicine. He offers Nutrition counseling sessions that focus on personalized nutrition plans to address the root causes of various health conditions and improve overall wellbeing through a combination of diet changes, lifestyle modifications, and supplementation.
Dr. David Katz: An American Nutritionist and preventive medicine specialist who specializes in Nutrition counseling and lifestyle modification. He offers comprehensive Nutrition counseling sessions that focus on the individual's goals, such as weight loss, energy gain or improved overall health.
Dr. Robert Lustig: An American pediatric endocrinologist who has authored many books on Nutrition and dietetics including The Hacking of the American Mind and Fat Chance. He offers Nutrition counseling sessions that focus on understanding how food can affect hormones and how to balance them for better health outcomes.
Dr. Joy Bauer: Nutritionist, author, and television chef whose Nutrition counseling focuses on weight loss, heart health, diabetes management and other related topics. She offers Nutrition counseling sessions tailored to the individual's needs and goals, as well as comprehensive Nutrition plans.
How do we help in managing weight?
Personalized Care

1-on-1 consultations to design a customized plan which include diet, yoga, exercise & more
Therapy

Identify triggers & techniques to manage your cravings while losing weight simultaneously.
Track Your Health

Track calories & health metrics, access your meal plan, explore exclusive content and schedule calls 
 Community
You will never feel alone on this journey, as you will be supported by a group of peers and coaches in USA.
Signup for a Nutrition Counseling in USA
Complete a simple 5-minute online application to enroll yourself in the diet coaching program in USA.
Meet your Dietitian
We will connect you with our Mantra dietitian in USA available 24/7 to you via call or chat.
Connect to our app
Follow suggestions provided by the app and your dietitian in USA. Track your progress in the app.
10,000+ Happy Customers From USA & the world
Our Patients Are Redefining Success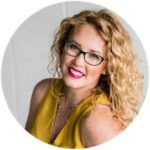 "I was feeling really overwhelmed, stressed out and had a lot of health issues. My doctor suggested that I try nutrition counseling, so I decided to give it a go and contact MantraCare in USA. I have been working with them for about 4 months now, and the change has been remarkable! Not only do I feel more energized and less stressed out, but the nutrition counseling has made a huge difference in my overall health. I have been able to make significant improvements in my glucose levels, cholesterol, and blood pressure. I highly recommend MantraCare nutrition counseling services if you're looking for a trusted professional who will help customize a plan that fits your lifestyle and health needs. They are truly amazing! Thank you so much MantraCare!"
Carol,
2 years on MantraCare
Frequently Asked Questions
Take a free nutritional assessment today! Know how you feel.
Get feedback from a nutritionist, so you can make smart decisions about your diet. Make sure to get enough vitamins and minerals in your diet. Eat fresh fruits, vegetables, lean proteins and whole grains to keep yourself healthy and energized. Don't forget to get adequate amounts of water and exercise regularly. With the right knowledge, you can make educated choices about your diet to lead a healthier lifestyle!