Join over 10,000 Dieticians/Nutritionists are earning more with MantraCare!
Interested in joining the world's top mental and physical health platform? You decide your schedule and how much you want to work, we'll take care of the client referrals and billing details!

We are currently hiring top Dieticians and Nutritionists.
Fill our online application form to work with the Best Online Counselling Platform.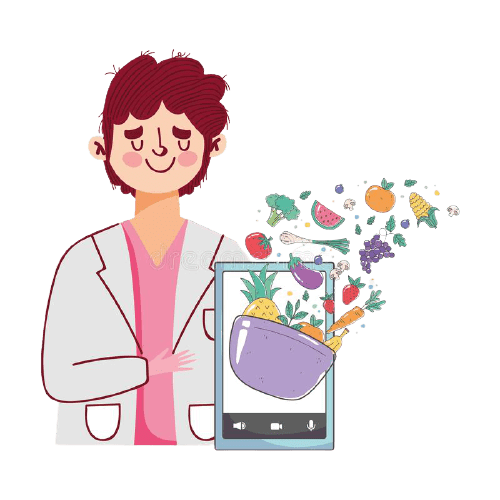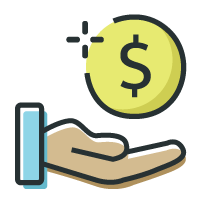 Reliable Income
Mantracare can be your main source of income ("full time") or a supplement to your current work.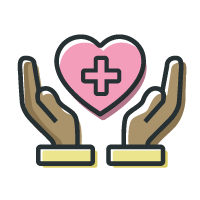 Health Benefits
When you take a full caseload with Mantracare, we help cover health, dental and vision benefits!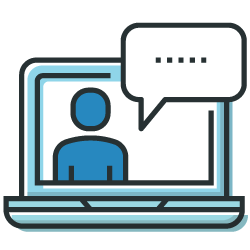 Focus on Therapy
No need to worry about costs from acquiring clients, billing, support, or operations.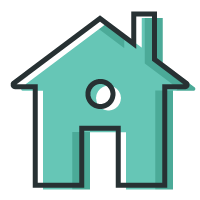 Work Flexibility
Work from the comfort of your home, on your own schedule.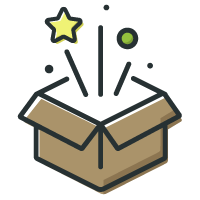 Complete Package
Forget about downloading and installing third party software. We'll provide the tools for you.

Intuitive Interface
Access your clients via video call or chat on a very simple and easy to use Mobile App
Join the Best Online Counselling & Emotional Support Platform
Work as A Professional Psychologist, Get the Certified Training, Intern under Qualified Expert
Licensed by a State Board to provide therapy (e.g., LCSW, LMFT, LPC, PsyD, or similar credentials).
Experience in therapy for adults, couples, and/or teens
Excellent writing skills
Reliable Internet connection
Note: Therapists are not Mantracare employees, but independent providers.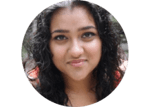 "Mantra Care is a simple, effective platform that allows me to deliver services effectively. Mantra Care has a huge client base, and worked out as a very good way for me to supplement my practice"
Sal, Therapist 2 years on MantraCare
All about a career in Diet/ Nutrition
Dietician/Nutritionist Jobs
Dietitians and nutritionists specialize in the use of food and nutrition to improve health and treat disease. They provide people advice on what foods to consume in order to live a healthy lifestyle or accomplish a certain health objective.
Dietician/Nutritionist Job Responsibilities
Dietitians and nutritionists often perform the following tasks:
Examine the dietary and health requirements of patients and clients.

Patients should be counseled on nutrition and good eating habits.

Develop food and nutrition plans that take into consideration both the preferences of clients and their finances. Evaluate the impact of meal plans and make changes as needed.

Improve your health by speaking to groups about diet, nutrition, and the link between good eating habits and illness prevention or management.

Make instructional materials about eating healthy foods.

Keep up with the latest food and nutritional science research, or contribute to it.

Keep track of your patients' progress.
Skills Required for Dietician/Nutritionist
To become a dietician, you must first complete the following steps:
Class 12th can be completed in any stream (Science with Biology is preferred).

Obtain a B.Sc./B.A. in Nutrition or a B.Sc. in Food Technology.

Study for a postgraduate diploma in nutrition or a master's degree in food and nutrition science.

6-month internship and passing the Registered Dietician entrance test (to obtain the Registered Dietician license from the IDA).
How To Become A Registered Dietician?
You will be referred to as a Nutritionist once you have completed your graduate and post-graduation/PG diploma. It is necessary to register as a Registered Dietician with the Indian Dietetic Association in order to be called a dietician.
To become a Registered Dietician, you must pass an admission test administered by the Indian Dietetic Association (IDA). To be qualified for the exam, you must have completed either a Post Graduate Diploma in Nutrition & Dietetics or an M.Sc. in Food & Nutrition, followed by a 6-month internship following graduation.
The test is split into two parts. Human Physiology, Biochemistry, Physiologic and Metabolic Changes in Disease, Food Microbiology, and Sanitation, and Hygiene are covered in Paper 1. Human Nutrition and Meal Management, Community Nutrition, Diet Therapy (Theory), Nutrition Education and Dietetic Counseling, and Food Services Management are among the topics covered in Paper 2.
Frequently Asked Questions