Book Appointment or Video Consultation online with Yoga instructor
Powered By: IPinfo
A New Model To A Healthier Lifestyle
Try our app-based or online approach to reach a healthier weight through yoga. Get personalized yoga schedules for dealing with obesity, weight loss, digestive disorders, diabetes, and more
Real-time consultation
Consultation with yoga experts in real-time, wherever or whenever you need it. Get effective yoga schedules from professional experts and keep health problems at bay.
Personalized Yoga Schedules
Get food logging directly from your nutritionist via the app and get recommendations of meals, snacks, drinks, exercise, etc based on your preferences.
Affordable & Effective
We believe that path to a healthier life should be driven by "Need" instead of "ability to pay". Our online yoga experts provide counseling at 90% lesser rates than in-person healthcare experts. Our online yoga classes start at just $10.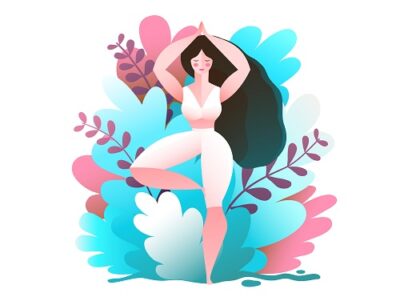 Best Yoga Center in your pocket
Now you can acquire a personalized yoga plan through your Mantra Care application anywhere and anytime by our professional dieticians/ nutritionists. Here, you can avail yourself of yoga consultation, and yoga schedules online 24/7.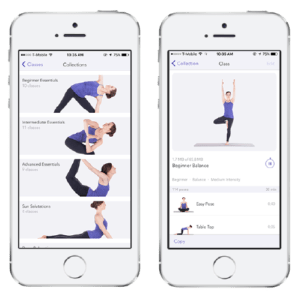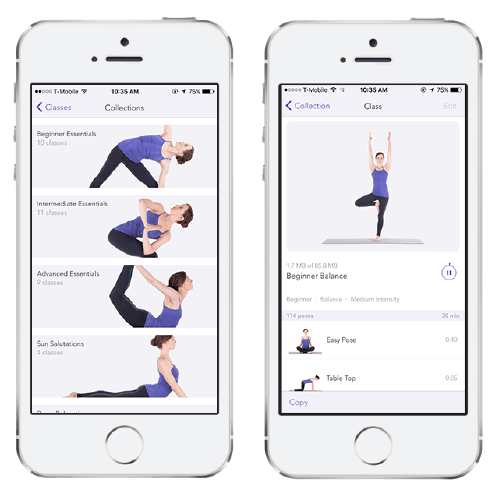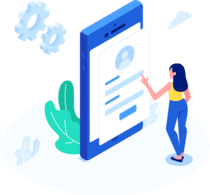 Signup for our Yoga program
Complete a simple 5-minute online application to enroll yourself in the program.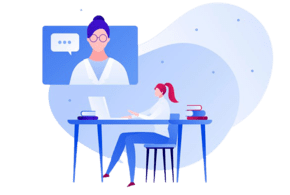 Meet your care team
We will connect you with our experts available 24/7 via call or chat.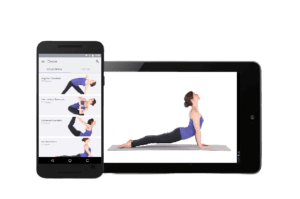 Connect to our app
Follow suggestions provided by the app and your dietician. Track your progress in the app
A Complete Guide On Online Yoga Classes
What is yoga?
Yoga is a centuries-old discipline that includes physical postures, focus, and deep breathing.
Yoga practice on a regular basis can improve endurance, strength, serenity, flexibility, and overall well-being. Yoga has become a popular type of exercise all around the world. According to a 2017 nationwide study, one out of every seven individuals in the United States did yoga in the previous year.
Benefits of Yoga
Improve your social abilities by expressing your views and emotions.

Improve your stamina, strength, flexibility, posture, and general health and fitness.

Brain games can help you improve your attention span, memory, and focus.

Yoga practises might help to stimulate creative and innovative thinking.

Use breathwork to regulate emotions and improve self-awareness. Empathy may be developed via yoga stories.
Goals Of Yoga
The ultimate objective of Yoga is to calm the mind and develop insight, to rest in detached awareness, and to achieve Moksha from Sara and Dukha. A method or technique that leads to oneness (Aikyam) with the Divine (Brahman) or one's own Self (Atman). This goal's wording changes depending on the philosophical or theological framework with which it is connected. The ultimate objective of yoga practice in the classical Astanga yoga system is to attain the state of Samadhi and stay in that state as pure consciousness.
Yoga, according to Jacobsen, has five main traditional meanings:
A way of achieving a goal that is disciplined.

Techniques for regulating one's body and thoughts.

The name of a philosophical school or system (darana).

Traditions that specialize in certain yoga practices are denoted by prefixes such as "Hatha-, mantra-, and laya-."

Yoga practice has an aim.
Why MantraCare?
We provide a range of courses to improve the body, mind, and spirit while bringing you the originality of the yoga tradition live and online. There is something for everyone, whether you are a beginning or expert level yoga practitioner, or seeking mental change and spiritual growth.
Our courses are developed with a holistic approach in mind, keeping the requirements of learners in mind. Get personalized attention from expert professors, have a professional demonstration show you how it's done, and get your questions answered fast. With each session, you will progress.
Dive deep into the worlds of Ayurveda, Yoga Theory, and Vedanta to find new dimensions to your physical, mental, and spiritual well-being.
Meet the Best Online Yoga Instructor
Experts at Mantra Care provide the best yoga and meditation sessions online through a combination of a healthy diet & exercise. We provide real-time access to an online yoga program where members can track their progress, take online consultation from a specialized coach, get yoga tips, food charts, and exercise tips all through the Mantra Care app.

Dedicated health coach
Daily support and answers to diet-related questions are just a message away

Continuous medical supervision
The dietician-led care team monitors your report continuously via the app

Patient community
A private, opt-in forum for support from others suffering from Weight issues

Expert care anywhere, anytime
Mantra Care is 100% online—no waiting rooms, just on-demand care
10,000+ happy customers from the world
Our Patients Are Redefining Success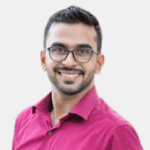 "I'm Navin from Bangalore, and I was suffering from severe back pain. My buddy recommended Dr. Ramakrishnan, who is based in Chennai. I've just enquired with them. They have held online yoga courses for back discomfort in Bangalore. As promised, the session was entirely live and participatory, and I had significant alleviation from my back discomfort in just a few days. Thank you so much, Mantra Care."
Naveen, 1 year on MantraCare
Frequently Asked Questions