MantraCare was established with the mission of making healthcare affordable and accessible.

MantraCare provides people from 100+ countries real-time access to high-quality & affordable health care through teleconsultations. We use technology that connects people who need care with the right doctor immediately, eliminating unnecessary costs and inefficiencies.

We offer care programs for chronic health conditions (Diabetes, Hypertension, Mental health) as well as urgent care.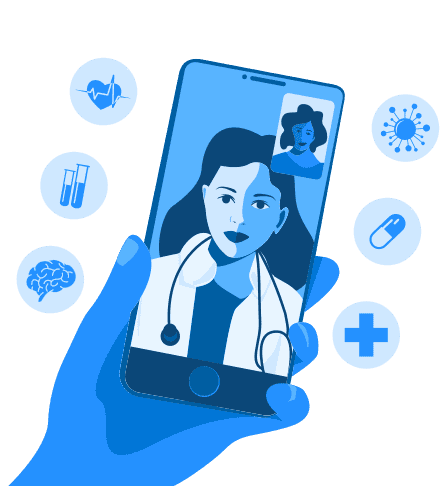 What kind of Doctors are we looking for?
Doctors from any country or specialty are welcomed at MantraCare. Is it not only doctors, but we are also looking forward to adding psychologists, dieticians, physiotherapists, and health experts to our network?
As a member of the MantraCare doctor network, you shall be comfortable with the new-age healthcare tools and online consultations. At the same time, be willing to provide affordable healthcare to those in need.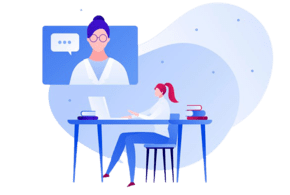 How can Doctors partner with us?

There are two ways to get involved with MantraCare —
the MantraCare Doctor Network and the MantraCare Medical Group.
MantraCare Doctor Network
Join the more than 10,000 doctors, psychologists, dieticians, physiotherapists and health experts across 100+ specialties who share their knowledge with millions of MantraCare members through the volunteer MantraCare Doctor Network.
As a doctor in our Network, you will:
Answer health questions related to your areas of specialty

Treat those who can't afford consultations on a pro-bono basis

Enhance your online presence and gain recognition

Share your knowledge with and learn from other doctors

Consult with colleagues in any specialty from other countries
Our Doctor Network includes doctors from all specialties and practices, including private practice and academic settings like such as Mayo, Harvard Medical School, & Stanford Medicine
MantraCare Medical Group
As a doctor, psychologists, dieticians, physiotherapists or health experts in MantraCare Medical Group, you will give medical care to patients via real-time video, audio or text chat. You can use your iOS or Android phone, tablet, or computer to provide care. In addition to providing next-generation care, you will:
Work from anywhere you have Internet access

Earn competitive compensation

Enjoy flexible hours

Avoid the time, stress, and overhead of the private practice

MantraCare Medical Group doctors must be board-certified, with an active medical license in good standing. You can be from any country, we will try to match you with patients from countries where your medical license is valid.

The first step is to join the MantraCare Doctor Network. Once approved to the Network, you'll have the option to apply to the MantraCare Medical Group.
Our doctors are redefining success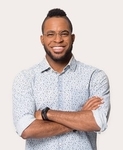 "The doctor network is amazing. I learn a lot by reading answers and interacting with other MantraCare experts. I also learn by reading the comments by people seeking help for their ailments. I feel a renewed sense of humanitarianism. It is very inspiring to help patients from across the world, in countries where help is needed the most."
Dr. Mark