Book Appointment or Video Consultation online with Yoga instructor
Meet MantraCare – The Best Yoga For PCOS Program
The Yoga For PCOS program is a 12-week online course that helps women with PCOS learn about the benefits of yoga and how to integrate it into their lives. The course consists of three levels, each with its own set of goals and outcomes.
Addresses The Root Cause
The Yoga For PCOS program is unique in that it addresses the root cause of PCOS, rather than just treating the symptoms. Many women who have completed the course report feeling better than they have in years!
Learn at Your Own Pace
One of the great things about our Yoga For PCOS program is that you can learn at your own pace. There is no need to feel rushed or overwhelmed – you can take as much time as you need to complete each level.
Healthy Eating and Living Tips
Along with learning about yoga, you will also receive tips on healthy eating and living with PCOS. This information is essential for managing your condition and achieving lasting results.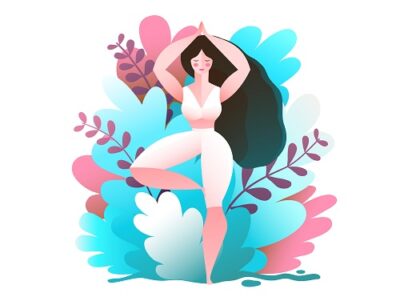 Best Yoga Center in your pocket
Now you can acquire a personalized yoga plan through your Mantra Care application anywhere and anytime by our professional dieticians/ nutritionists. Here, you can avail yourself of yoga consultation, and yoga schedules online 24/7.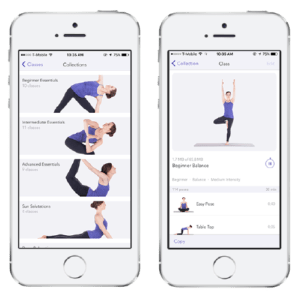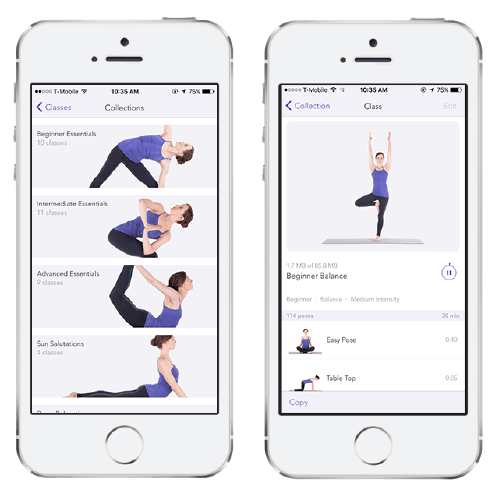 How Does Yoga For PCOS Program Work?
You don't have to worry about anything, we will be the ones who should do that for you. From start to finish, we are here with all the information and guidance you need to manage your PCOS effectively using yoga practices.
The first step of the program is to complete an online survey about your current health status and lifestyle habits. 

Then, you'll be asked a series of questions that will help us create a personalized yoga program that's tailored specifically for you. 

Finally, we'll provide detailed instructions on how to perform each posture or meditation technique correctly so that you can get started right away.
With the right combination of diet, lifestyle changes, and exercise, most women with PCOS can manage their symptoms naturally without resorting to medication. Yoga is a great way to achieve this, and our Yoga For PCOS Program can help you do just that.
What Are Different Levels of Yoga For PCOS Program?
Each level focuses on a specific topic and has several lessons that teach you about different aspects of yoga:
Level One teaches you the basics of yoga. You'll learn how to perform each posture correctly so that your body is prepared for level two.

Level Two focuses on using yoga to deal with stress and anxiety. You'll learn about different breathing techniques and how to use them for relaxation.

Level Three teaches you about using yoga as a way of managing your PCOS symptoms, such as hirsutism or infertility.

Level Four focuses on more advanced techniques, including meditation and visualization exercises.
At the end of each level, we'll ask you to complete an online survey so that we can evaluate your progress and make any necessary changes in the next level.
Why You Must Join Our Yoga For PCOS Program?
If you're new to yoga or if your symptoms aren't well managed by the traditional techniques like Vinyasa Flow Yoga, Hatha Yoga, Iyengar Yoga, and Ashtanga Yoga, then an intensive yoga program may be right for you. Furthermore, you can consider our Yoga For PCOS Program because:
Improved Symptoms:

Yoga has been shown to improve a wide range of PCOS symptoms, including infertility, hirsutism, and insulin resistance.

Better Health and Well-Being:

In addition to improving your physical health, yoga can also help you achieve better mental health and well-being.

Personalized Program:

The best part of this program is that it's tailored specifically for you and your needs. And because it's online, you can learn at your own pace and in the comfort of your home.

No Equipment:

Unlike other workout programs, the Yoga For PCOS Program doesn't require any special equipment or clothing; all you need is a mat!
The Yoga For PCOS Program is designed to be flexible and can be tailored to fit your individual needs. You can work through the levels at your own pace, and there's no time limit for completing the program. Plus, you have access to the course materials for life so you can go back and review them whenever you need to.
The program is taught by a team of instructors, who have experience working with women who suffer from PCOS. They'll provide you with all the guidance and support you need to get the most out of the program and improve your health and wellbeing.
Other Benefits of The Yoga For PCOS Program
There are many benefits of joining our Yoga For PCOS Program, including:
Exercise more easily:

If you suffer from fatigue or pain due to PCOS, then yoga can be a great way to start exercising more easily.

Improve physical health:

Yoga can help you improve your physical health by improving flexibility and strength.

Improve mental health:

Yoga is a great way of relieving stress, which is one of the main triggers for PCOS symptoms such as hirsutism or infertility.

Improve sleep:

Yoga is also a great way to improve your quality of sleep. A good night's rest is essential for maintaining physical health and mental well-being.

Decrease anxiety:

Yoga has been shown to reduce anxiety levels by lowering cortisol levels in the brain. This helps you feel more relaxed and better able to manage your PCOS symptoms.
A One-stop Yoga For PCOS Program
If you are looking for a comprehensive yoga program to manage your PCOS, the Yoga for PCOS program is a great option. The 12-week program includes FOUR levels of instruction, so it is perfect for people of all experience levels.
If you are looking for a holistic and natural way to manage your diabetes, then our yoga for diabetes program is perfect for you! Our program offers all the information, guidance, and push you need to start using yoga as an effective tool for managing your diabetes. The benefits of joining our Yoga For Diabetes Program include:
Reduced risk of complications:

Yoga practice can help to improve your body's response to insulin, as well as reduce stress levels that are known to harm blood sugar control. Thus, improving blood sugar control reduces your risk for complications associated with diabetes, such as nerve damage or heart disease.

Informed choice of nutrition:

Nutrition is a very important part of managing your diabetes. You will learn more about what foods to eat that are beneficial for people with diabetes and how to make better choices when it comes to the foods you eat.

Tailored video content:

Our yoga for diabetes video library offers a variety of different poses that can be tailored to your specific needs. We offer different levels so that everyone can join, regardless of their experience or physical abilities.

Better sleep and energy levels:

Yoga helps with the relaxation of both the mind and body, thereby, promoting better rest at night time. As a result, you will experience improved energy levels for performing daytime activities like working or taking care of children.

Improved moods and sense of well-being:

Yoga has been shown to increase serotonin levels in the brain, leading to improved mood and decreased anxiety and depression symptoms.
Our Program Outcomes
The Yoga for PCOS program is an effective way to manage the symptoms of PCOS. In our sample survey of women with PCOS who participated in the 12-week yoga program, there were a significant:
5000+ People across the World trust MantraCare
Our Patients Are Redefining Success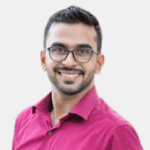 "The Yoga for PCOS program has been a life-saver for me. I have struggled with my weight and PCOS symptoms for years, and the yoga program has helped me to finally manage my condition. The classes are challenging but fun, and the instructors are always willing to help us modify poses if needed. I would highly recommend this program to anyone with PCOS."
Jenny, 1 year on MantraCare
Frequently Asked Questions