Book Appointment or Video Consultation online with Yoga instructor
Meet MantraCare – The Best Yoga For Pregnancy Program
The Yoga For Pregnancy Program is a comprehensive program that has been designed to meet the needs of pregnant women. This program offers different modules and levels.
For Healthy Baby And Healthy Pregnancy
The Yoga For Pregnancy Program is not only great for pregnant women, but it can also help to ensure a healthy baby and healthy pregnancy. The program has been designed by experts in the field of yoga and prenatal care, so you can be sure that you are getting the best possible advice and support.
For Cesarean Free Delivery
The Yoga For Pregnancy Program can also help you to achieve a Cesarean-free delivery. Many women who have participated in the program report that they had an easier and less stressful pregnancy, and were able to avoid a Cesarean section altogether.
But That's Not All!
In addition to the prenatal yoga classes, you will also get access to several other resources. These include nutrition information, meditation, and relaxation techniques, as well as postnatal care tips. They are all designed to help you have a healthy and happy pregnancy.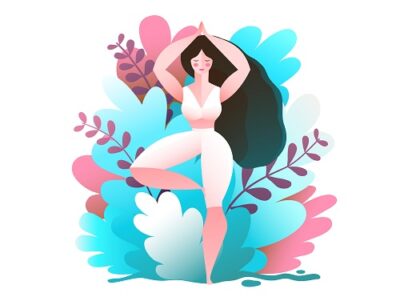 Best Yoga Center in your pocket
Now you can acquire a personalized yoga plan through your Mantra Care application anywhere and anytime by our professional dieticians/ nutritionists. Here, you can avail yourself of yoga consultation, and yoga schedules online 24/7.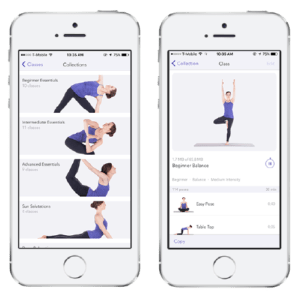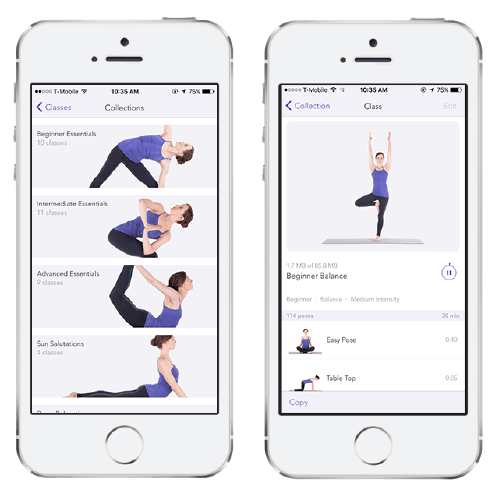 How Does The Yoga For Pregnancy Program Work?
The Yoga for Pregnancy program can be completed in as little as six weeks or up to 12 months depending on your schedule and how many classes you attend each week. However, if you're looking for a way to relax and stay healthy during pregnancy, then you should start right away!
What Are Different Modules In Yoga For Pregnancy Program?
The program consists of six modules that cover different aspects of pregnancy. The modules include:
Prenatal Yoga Classes: These classes will help improve your strength, flexibility, and balance. They will also help you to relax and prepare for labor.
Meditation and Relaxation Techniques: These techniques can help you to reduce stress and anxiety, and to relax your mind and body.
Nutrition Information: This module includes guidelines on how to eat healthy during pregnancy, as well as advice on postnatal nutrition.
Information on Postnatal Care: This module includes tips for taking care of yourself after giving birth, including suggestions for exercise and relaxation.
Postnatal Yoga Classes: These classes are designed to help you regain your strength and fitness after giving birth. They also offer relaxation and stress-relieving techniques that can be helpful for new mothers.
What Are The Benefits of Yoga For Women's Health Program?
Benefits of the program include:
Reducing stress and anxiety. 
Helping you relax and sleep better at night. 
Reduces pain during labor and delivery. 
Relieving tension in your back muscles can improve your posture. 
Improving circulation to help with weight loss after pregnancy. 
Reducing the risk of osteoporosis by strengthening bones and muscles in your body. 
Promoting a healthy lifestyle for new mothers, who often have low energy levels due to lack of sleep or poor nutrition during pregnancy.
Other Benefits of Yoga For Women's Health Program
In addition to the many health benefits already mentioned above, the Yoga For Women's Health Program also:
Helps participants develop a better understanding of their bodies. It allows them to see what is possible when they take care of themselves through yoga practice regularly

Provides access to professional teachers who will guide you every step of the way and answer any questions that may come up during each session. They will work with you as your physical, mental, and emotional wellbeing coach.
A one-stop Yoga For Pregnancy Program
The Yoga for Pregnancy program is a one-stop solution for pregnant women who want to learn how to relax and stay healthy during pregnancy. The program offers online classes, meditation and relaxation techniques, nutrition information, postnatal care tips, and more.
If you are looking for a holistic and natural way to manage your diabetes, then our yoga for diabetes program is perfect for you! Our program offers all the information, guidance, and push you need to start using yoga as an effective tool for managing your diabetes. The benefits of joining our Yoga For Diabetes Program include:
Reduced risk of complications:

Yoga practice can help to improve your body's response to insulin, as well as reduce stress levels that are known to harm blood sugar control. Thus, improving blood sugar control reduces your risk for complications associated with diabetes, such as nerve damage or heart disease.

Informed choice of nutrition:

Nutrition is a very important part of managing your diabetes. You will learn more about what foods to eat that are beneficial for people with diabetes and how to make better choices when it comes to the foods you eat.

Tailored video content:

Our yoga for diabetes video library offers a variety of different poses that can be tailored to your specific needs. We offer different levels so that everyone can join, regardless of their experience or physical abilities.

Better sleep and energy levels:

Yoga helps with the relaxation of both the mind and body, thereby, promoting better rest at night time. As a result, you will experience improved energy levels for performing daytime activities like working or taking care of children.

Improved moods and sense of well-being:

Yoga has been shown to increase serotonin levels in the brain, leading to improved mood and decreased anxiety and depression symptoms.
Our Program Outcomes
The Yoga for Women's Health program is beneficial for women in terms of their physical, mental, and emotional health. Participants have reported:
5000+ People across the World trust MantraCare
Our Patients Are Redefining Success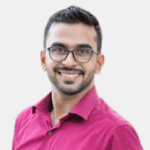 "After my first yoga class, I felt so relaxed and refreshed. The instructor was very knowledgeable about the poses and their benefits for pregnant women. I really looked forward to going to each class and I felt so much better after completing the program."
Jenny, 1 year on MantraCare
Frequently Asked Questions