World's top-rated employee engagement program
Help keep your employees happy, healthy, and productive with our engagement programs, suitable for both small and large businesses.

Happier employees, better business outcomes
Try MantraCare Engagement Program free
"*" indicates required fields
What is an Employee Engagement Program?
An employee engagement program is a system that is designed to increase the level of engagement and commitment that employees feel towards their work and their company. The program may include elements such as training and development opportunities, communication channels, recognition and reward programs, and other initiatives that aim to improve employee satisfaction and loyalty.
When implemented effectively, an employee engagement program can lead to increased productivity, improved customer service, and reduced turnover rates.
Employee Engagement Solution at one place
Employee engagement is the emotional commitment the employee has to the organization and and its goals
MantraCare Employee Engagement Program Benefits
Almost all of our clients in World saw a positive return on their employee health investments, which resulted in improved employee morale, lower absenteeism, and higher employee retention.
More equipped to manage stress
IT Company
Reported increase in productivity
FMCG Company
Saved due to turnover reduction
Hospitality Company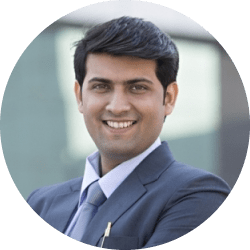 ""We've been using the employee engagement program from MantraCare for a while now, and it's made a huge difference in our company culture. Our employees are more engaged and productive, and we've seen a decrease in turnover. We highly recommend this program to any company looking to improve their employee engagement.""
Michael, Vice President HR
Global IT Services Company