HerMantra is the world's Best Women's Health App
Trusted partner to Companies across 40+ Countries
The leading online monitoring app that keeps a track record of your fertility problems and allows you to stay connected with licensed health care specialists and gynecologists through video calls.
Unlimited one-on-one fertility consultation sessions 

Chat with licensed doctors/gynecologists

Free consultations on the strategies to follow during pregnancy as per the needs of the patient

Personalized health care suggestions written just for you and adapted as you need

24/7 support from HerMantra specialists

Build a custom treatment plan using HerMantra's free plan library.
Download the best women's health app now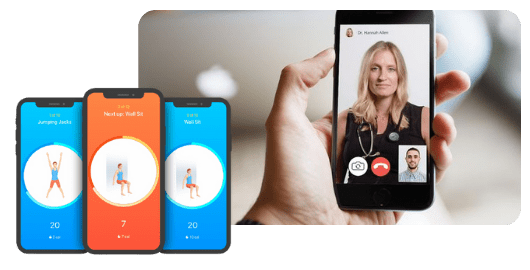 HerMantra's mission is to offer results.
The only tool that allows you to track your own progress by providing meaningful, straightforward feedback and real-time statistics. We provide you the tools you need to know exactly how you're doing so you can improve more quickly.
HerMantra is always at your disposal, no matter where you are.
Unlimited consultations with professional health care specialists who will create a tailored rehabilitation plan for you and be available for ongoing communication to answer your questions, adjust your workouts, and finally return you to your life.
HerMantra is a simplistic and easy-to-use application.

There is no traffic. There is no time to squander. You and your smartphone, whenever and wherever you choose. We divide your treatment into small daily sessions since doing something every day provides a consistent path to recovery that yields results.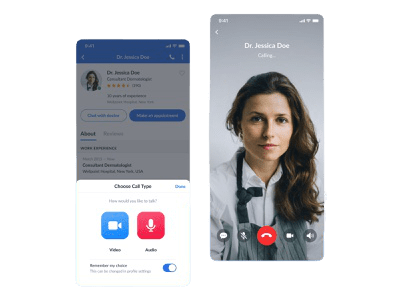 How to consult a gynecologist online?
To deliver online health consultations, our health care specialists have undergone comprehensive training. They will understand your problem and create specific treatment recommendations for you. These therapy techniques can be carried out at home and are accompanied by simple videos and descriptions.
Your doctors will allow you to choose specific therapy procedures and treatments from a video library of over 100 regimens. They can even create and share their own video with you.
Your health care providers will assign you specific short-term or long-term goals, and you will be able to demonstrate progress if you stick to the fitness regimen.
Our Treatment Plans Include
Pregnancy & Postpartum Health
HerMantra is owned by Mantra Care, a global provider of digital healthcare services. Our team is comprised of dedicated and intelligent individuals from ISB, Wharton, and Mckinsey, and we have been recognized as one of the most innovative firms.