Book online consultation with top dietitians in France
Nutrition Counseling in France
Nutrition counseling in France is a popular service offered by health care professionals. It can be used to help people achieve and maintain a healthy weight, manage chronic diseases, and improve their overall nutritional status. In addition to providing individual counseling, nutrition counselors may also offer group sessions or workshops.
Many French health care providers offer nutrition counseling as part of their general practice. There are also many private clinics that specialize in this area of medicine. Nutrition counseling typically lasts between one and two hours and is often free of charge. Frenchman have a high rate of obesity, heart disease, type 2 diabetes and other chronic illnesses. 
While there is no single answer for how to address these issues, nutrition counseling can play an important role in helping people make positive changes in their diet and lifestyle. Nutrition counselors may provide individuals with information on how to make healthy choices when it comes to food and drink, as well as tips on how to exercise safely and effectively.
How can our Dietitian in France help?
If you feel that you're not keeping a healthy weight, you can consult our dietitian online or a nutritionist near me in France for the following:
Choose from 20+ Diet Options in France
Our nutritionists in France create a 100% customized diet plan for you. If you want, they can also help you follow standard diet plans such as Keto, Vegan & Low carb:
Top Nutritionists in France

Nutritionist Vincent Ginoux: Vincent has been practicing as a nutritionist for more than 10 years and specializes in Nutrition Counseling. He works with his patients to customize individualized plans that are tailored to their specific needs and goals, in order to help them lead a healthier lifestyle.
Nutritionist Christine Dupont-Lebrun: Christine has a wealth of experience in Nutrition Counseling, as well as in designing nutrition plans and programs to help her patients achieve their desired health goals. She also works with individuals who suffer from diabetes and other chronic diseases.
Nutritionist Karine Dubois: Karine specializes in sports nutrition and helping athletes to achieve their peak performance. She works with her clients to create nutrition plans that are tailored to their individual needs, as well as providing education and counseling on the importance of proper nutrition for athletes.
Nutritionist Yannick Blanchard: Nutritionist Blanchard has over 20 years of experience in Nutrition Counseling and specializes in helping those who suffer from chronic health issues. He works with his patients to develop personalized nutrition plans that help to improve their overall health and wellbeing.
Nutritionist Pascal Deschamps: Nutritionist Deschamps is a certified nutrition specialist who works with his clients to provide tailored Nutrition Counseling services, as well as nutritional training and education. He also specializes in helping those who suffer from cancer and other chronic illnesses to develop healthy diets that can help improve their overall health.
How do we help in managing weight?
Personalized Care

1-on-1 consultations to design a customized plan which include diet, yoga, exercise & more
Therapy

Identify triggers & techniques to manage your cravings while losing weight simultaneously.
Track Your Health

Track calories & health metrics, access your meal plan, explore exclusive content and schedule calls 
 Community
You will never feel alone on this journey, as you will be supported by a group of peers and coaches in USA.
Signup for a Nutrition Counseling in France
Complete a simple 5-minute online application to enroll yourself in the diet coaching program in France.
Meet your Dietitian
We will connect you with our Mantra dietitian in France available 24/7 to you via call or chat.
Connect to our app
Follow suggestions provided by the app and your dietitian in France. Track your progress in the app.
10,000+ Happy Customers From France & the world
Our Patients Are Redefining Success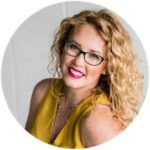 "I recently had the pleasure of working with MantraCare for nutrition counseling. I was looking to make some changes to my diet and lifestyle to better my overall health, and the team at MantraCare were incredibly helpful in helping me achieve these goals. They took a comprehensive approach, providing personalized meal plans that incorporated all the food groups into balanced meals, and offering helpful advice on nutrition-related topics such as portion control and food labeling. The counselors were incredibly knowledgeable and took the time to answer all my questions in detail. They also provided ongoing support throughout the entire process, helping me stay motivated and on track with my goals. I'm so glad I chose to work with MantraCare"
Carol,
2 years on MantraCare
Frequently Asked Questions
Take a free nutritional assessment today! Know how you feel.
Get feedback from a nutritionist, so you can make smart decisions about your diet. Make sure to get enough vitamins and minerals in your diet. Eat fresh fruits, vegetables, lean proteins and whole grains to keep yourself healthy and energized. Don't forget to get adequate amounts of water and exercise regularly. With the right knowledge, you can make educated choices about your diet to lead a healthier lifestyle!