Consultation online with top diabetes doctors in Netherlands

A New Model For Diabetes Treatment
Your diabetes successfully managed online with regular virtual checking & teleconsultations
Real, proactive health coaching
For one-on-one counseling and assistance, MantraCare members are matched with a professional health coach in the Netherlands.
Continuous Remote Medical Care
In the Netherlands, MantraCare therapists are all virtual and provide treatment whenever or wherever patients require it. Our technology-enabled method helps diabetes patients stay off medications.
Personalized Nutrition Therapy
The goal of the diet is to restrict carbohydrates and fats. This diet restricts carbohydrates and fats in a way that is both successful and long-term viable. We customize treatment for each person depending on their routine and preferences, with a nutrition chart based on your lifestyle.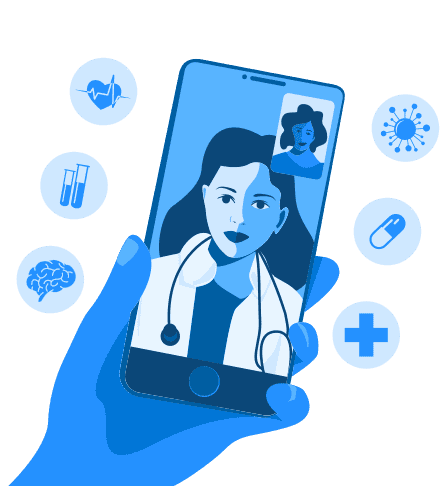 Netherlands's best diabetes clinic in your pocket
Our health professionals and health coaches in The Netherlands are accessible via an easy-to-use mobile app on a near real-time basis. Our advancements in technology and data science enable personalized care plans for all of our patients.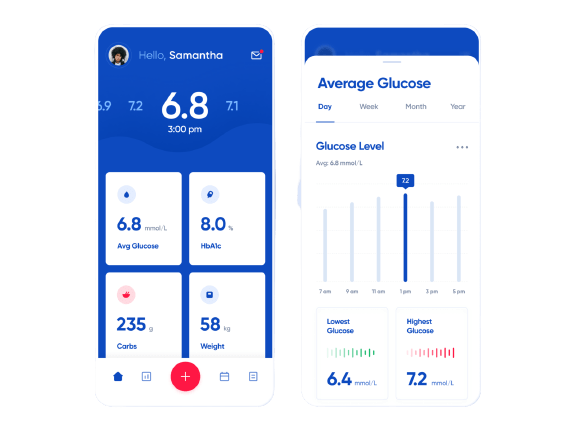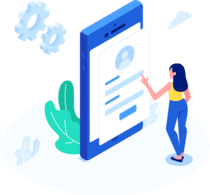 Signup for Diabetes program
Just complete a simple 5-minute online application to check your eligibility for the program and enroll.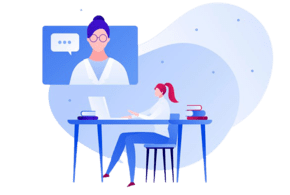 Meet your care team
We'll match you with a Mantra health coach in Niegria available 24/7 to you via call or chat.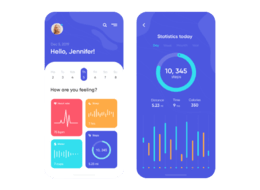 Connect to our app
Follow suggestions provided by the app and your coach to beat diabetes. Track your progress in the app
All about Diabetes & Its Treatment
Diabetes is a condition in which blood sugar levels are too high. Insulin transports sugar from the circulation into your cells, where it is stored or used for energy. Our bodies either don't make enough insulin or can't utilize the insulin that they do produce because of diabetes.
Increased thirst, frequent urination, unexplained weight loss, ketones in the urine, tiredness, irritability, blurred vision, slow-healing sores, erectile dysfunction, frequent infections such as gums or skin problems, and vaginal malignancies are all signs of diabetes.
Diabetes complications
Complications associated with diabetes include:

Heart disease, heart attack, and stroke
Retinopathy and vision loss
Hearing loss
Foot damage such as infections and sores that don't heal
Skin conditions such as bacterial and fungal infection
Depression, dementia
Diabetes Treatment
Type 1 Diabetes treatment
Type 1 Diabetes is usually diagnosed in childhood and adolescence. It is a condition where a person's pancreas produces no insulin because the body's immune cells attack insulin producing cells. About 10 percent of people with Diabetes, have this type
Insulin: Insulin is the main treatment for Type 1 diabetes. People with Type 1 diabetes need regular injections of insulin to manage the levels of glucose in their blood.
Diet: You may need to limit the number of carbohydrates you eat each day. You'll also need to balance your carb intake with your insulin doses. A dietician can help design a diabetes meal plan with the right balance of carbs, fats, and proteins.
Type 2 Diabetes treatment
Type 2 Diabetes occurs when your body becomes resistant to insulin, and sugar builds up in your blood. The risk for type 2 diabetes increases if you are overweight, age 45 or older, have a family history, & have high blood pressure or high cholesterol. 
Diet: Diet and exercise can help manage Type 2 diabetes. Carb counting plays an important part. A dietician can help figure the right meal plan. Try to eat small meals throughout the day. Emphasize healthy foods such as fruits, vegetables, whole grains & healthy fats such as olive oil.
Drugs: If lifestyle changes aren't enough to lower your blood sugar, you'll need to take medication. These drugs lower your blood sugar in a variety of ways: 
Slow breakdown of sugars/starchy foods (Alpha-glucosidase)
Reduce the amount of glucose liver makes (Biguanides)
Change the way your body produces insulin (peptides)
When your blood sugar levels are higher than normal but not high enough to be defined as type 2 diabetes, you have prediabetes. Making minor adjustments to your diet and exercise regimen can help you avoid or delay diabetes:
At least 150 minutes per week of aerobic exercise
Avoid fats & refined carbohydrates
Eat fruits, vegetables, and whole grains.
Meet the best diabetes doctor in Netherlands
In the Netherlands, MantraCare doctors/experts use a healthy diet, exercise, and medicine to cure diabetes. In numerous ways, our diabetes therapy is superior to a standard face-to-face approach:

Dedicated health coach
Daily support and answers to Diabetes questions are just a message away

Continuous medical supervision
Physician-led care team  in Netherlands monitors your Diabetes continuously via the app

Patient community
A private, opt-in forum for support from others suffering from Diabetes in Netherlands

Expert care anywhere, anytime
MantraCare is 100% online—no waiting rooms, just on-demand care in Netherlands

No carbs restriction
We change what you eat, not how much you eat. Your diabetes treatment happens without starving or fasting.

Less diabetes medication
MantraCare's nutrition therapy normalizes blood sugar, which reduces your need for medication for diabetes treatment

Personalized fitness regimen
Fitness regimen, Food preferences & medications—we individualize and design for flexibility to ensure long-term health

Avoid Diabetes surgery
Bariatric surgery can reverse diabetes but is very risky and expensive. We reverse diabetes without surgery.
10,000+ Happy Customers From Netherlands & the world
Our Patients Are Redefining Success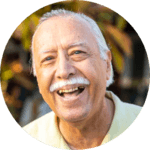 "My child was diagnosed with Type 1 diabetes when he was just 2 years old. I never wanted him to be dependent on medications at such a small age. Once my friend suggested to me Mantra Care and their online consultation schemes. I contacted them and that was the best decision of my life. They prepared a diet and the exercises that my 2 year old baby could easily do. His diabetes is in control now and All the credit goes to Mantra Care."
Adam, 4 years on MantraCare
Frequently Asked Questions