Consult online with best Physios
A New Model for ankle Pain Treatment
We understand that it's difficult for most of us to find time for traditional ankle physical therapy. Mantra Care brings to you online ankle pain treatment, where all ankle exercises and treatments are managed through regular online check-ins & video sessions.
Expert Physical therapists
Mantra Care members get matched with a professional physiotherapist for one-on-one ankle pain treatment. They use interactive exercise videos available on our app to treat you.
Continuous Medical Care
Mantra Care physiotherapists are 100% virtual and provide physical therapy to patients without any time and geographical barriers. Our technology-enabled approach helps manage physical ailments from head to toe.
Personalized ankle Pain therapy
MantraCare provides everyday exercises, home remedies, and regular check-ins for all your ankle pain physiotherapy needs. We individualize treatment for each person, with problems including ankle pain, muscle injuries, sprain, bursitis, stiffness, and more.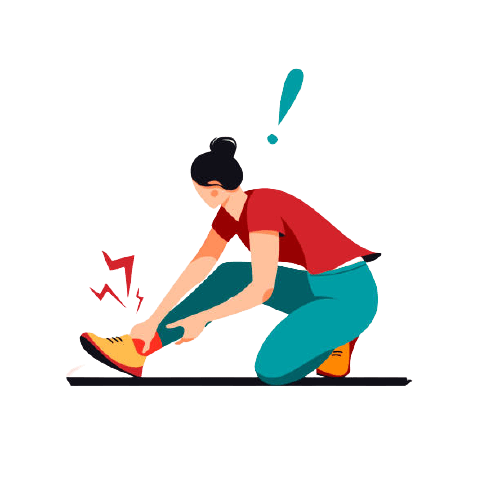 Best ankle Pain Clinic, Now In Your Pocket
Our physical therapists or PTs are available in all parts of the world via an easy-to-use mobile application. The use of artificial intelligence, and data science enables the patients to connect with expert physiotherapists and get real-time insights into their ankle health.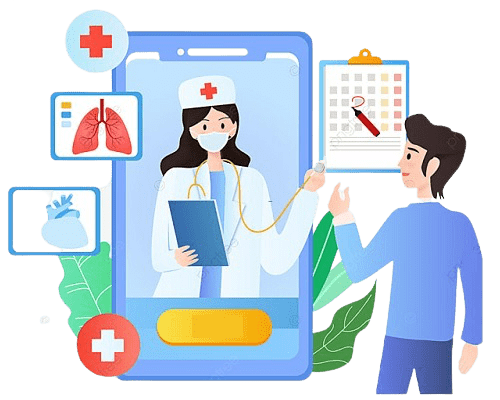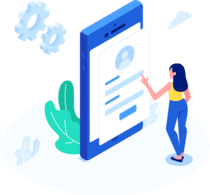 Signup for our ankle Treatment Program
Just fill up a 5-minute online form to tell us about your ankle pain history and treatment expectations.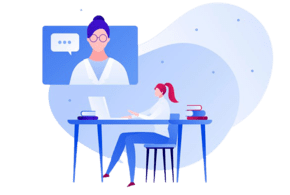 Meet your PT
We will connect you with a physiotherapist who is available 24/7 to you via call or chat.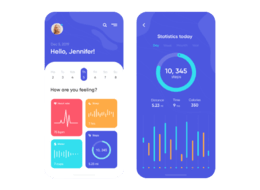 Connect to our app
Get Physical Therapy sessions on our app via video calls. Follow exercises suggested by our PT and track your progress in the app.
Meet the best online physical therapist
MantraCare physical therapists treat muscle and joint pain problems through a combination of body exercises, video demonstrations, and a healthy diet. Our treatment experience is a better traditional in-person approach in multiple ways.


Dedicated Physio
You get a personal Physio who customizes the exercise plan based on your comfort and needs

App-guided Exercises
3D animations & voice narrations in our app ensure proper and right guidance

Expert care anywhere, anytime
With over 200+ physios, MantraCare is 100% online – no waiting rooms

Exercise Kit
Complete exercise kit with elastic bands, door anchor, and a phone stand – mailed to you
A Complete Guide On Ankle Pain Physiotherapy
Understanding Ankle Pain
Any sort of pain or discomfort affecting any region of the ankle is referred to as ankle pain. Ankle discomfort can occur for a variety of causes. Injury, arthritis, and regular wear and tear are the most prevalent reasons. You may have pain or stiffness anywhere around the ankle, depending on the cause. It's possible that your ankle may swell and you won't be able to put any weight on it.
Symptoms Of Ankle pain
The ankle joint connects the bones of the leg to the bones of the foot, allowing the foot to move up and down. The ankle joint, as well as the surrounding anatomic area, which includes the lower end of the leg and the beginning of the flat section of the foot, is commonly referred to as the ankle. Inflammation or damage to any of the components in the ankle, including the bones, joint space, cartilage, ligaments, tendons, or muscles, can cause pain. Ankle pain is often accompanied by additional symptoms such as edema,
bruising, 

redness, 

numbness or tingling, 

instability, 

searing sensation.

rigidity in the afflicted ankle,

difficulty to bear weight on it

weakness
Causes of Ankle Pain 
Sprains and injuries are common causes of ankle discomfort. Ankle discomfort can be caused by rheumatoid arthritis, gout, osteoarthritis, and other forms of arthritis. Another possible cause is Achilles tendinitis.
Ankle discomfort might also be caused by other factors.
Nerve Damage 

Achilles Tendonitis (Neuropathy)

Trauma Tumors 

Ruptured Tendons
Treatment Of Ankle Pain
The following are the most frequent home remedies for ankle pain:
Rest:

If you've suffered an injury like a sprain, it's best to take it easy for a time. Consult your healthcare professional to determine how long you should relax. Crutches or a walking boot can assist you in moving about without placing pressure on your ankle.

Ice Packs:

Apply ice or a cold compress to the region for 15 to 20 minutes every few hours to decrease swelling.

Compression:

To decrease inflammation, ask your doctor about putting an elastic bandage around your ankle. Make sure you don't wrap it too tightly.

Elevation:

Swelling can be reduced by resting with your ankle elevated over your heart. You might also try sleeping with your foot elevated.

Nonsteroidal anti-inflammatory medications:

NSAIDs are over-the-counter pain relievers that can help decrease swelling and discomfort. Before taking any medicine, consult your doctor.

Footwear that is supportive:

Make sure your shoes give your feet and ankles enough support. Avoid wearing flip-flops, sandals, or shoes with too much wiggle room. When participating in sports, it is extremely vital to wear appropriate footwear. Basketball and volleyball, for example, can cause ankle injuries if the proper footwear is not used.
Physiotherapy For Ankle Pain
Ankle discomfort usually improves with rest, ice, and over-the-counter pain relievers. Injuries and arthritis can be treated by healthcare professionals. Conditions may often be addressed without surgery. Surgery is required if the damage is serious, such as a fractured ankle bone, or if your ankle discomfort does not improve with nonsurgical treatment. A physical therapy (PT) regimen can also help you recuperate if you've had an ankle injury or surgery. Strengthening the muscles that support your feet and ankles is a benefit of physical therapy. Pain can be relieved and future injuries can be avoided with this therapy.
Forms of Physiotherapy For ankle Pain
The most common sort of physiotherapy include:
Passive Physical Therapy:

This sort of physiotherapy includes heat application, usage of ice packs, and electrical stimulation. for instance, a hot pad is often wont to warm up the muscles and make them more flexible for the exercises.

Active Physical Therapy:

Active physiotherapy is more about exercising and stretching muscles in order that they open up, relieving the pain as a consequence. Once we avail of Physiotherapy services for ankle pain, we can get rid of all the pain, and also we can prevent it from coming back after some interval of time.
Benefits Of Ankle Pain
The following are some of the potential advantages of ankle strengthening exercises:
Strengthening the muscles surrounding the ankles helps to relieve strain on the ankle joint, which can assist to prevent injuries.

Strengthening activities might help you enhance your bone density. Increased bone density lowers the risk of osteoarthritis and other degenerative bone disorders.

A balance should be improved by having strong ankle muscles. Many sports and workouts need good balance. It will also lower the chances of accidents and falls.
10,000+ Happy Ankle Pain patients from the world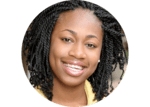 "I have been rimming and elevating my leg since the day I got a fracture in a road accident in Nigeria. The bruising seems to have gone away, and the swelling under the toes went down. The swelling on top of my foot below the ankle is also getting relief from the pain. All thanks to Mantra Care and their online physiotherapy sessions."
Kamya, 3 Months at MantraCare
Best physiotherapist from across the world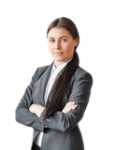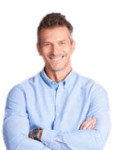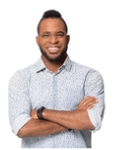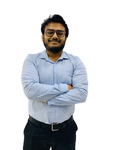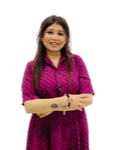 We treat nearly all muscle and joint issues
Not all physical or muscle problems are the same. Different types of problems require different treatments. At MantraCare, 200+ physical therapist the world cover a range of specialties to meet your needs be it back pain, shoulder pain, or sports injury: