Consult online with best Physios
A New Model for Neck Pain Treatment
We understand that it's difficult for most of us to find time for traditional neck physical therapy. Mantra Care brings to you online neck pain treatment, where all neck exercises and treatments are managed through regular online check-ins & video sessions.
Expert Physical therapists
Mantra Care members get matched with a professional physiotherapist for one-on-one neck pain treatment. They use interactive exercise videos available on our app to treat you.
Continuous Medical Care
Mantra Care physiotherapists are 100% virtual and provide physical therapy to patients without any time and geographical barriers. Our technology-enabled approach helps manage physical ailments from head to toe.
Personalized Neck Pain therapy
MantraCare provides everyday exercises, home remedies, and regular check-ins for all your neck pain physiotherapy needs. We individualize treatment for each person, with problems including neck pain, muscle injuries, sprain, bursitis, stiffness, and more.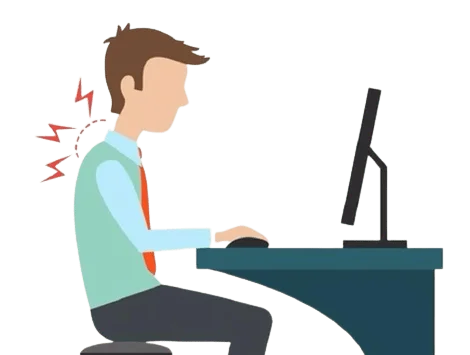 Best Neck Pain Clinic, Now In Your Pocket
Our physical therapists or PTs are available in all parts of the world via an easy-to-use mobile application. The use of artificial intelligence, and data science enables the patients to connect with expert physiotherapists and get real-time insights into their neck health.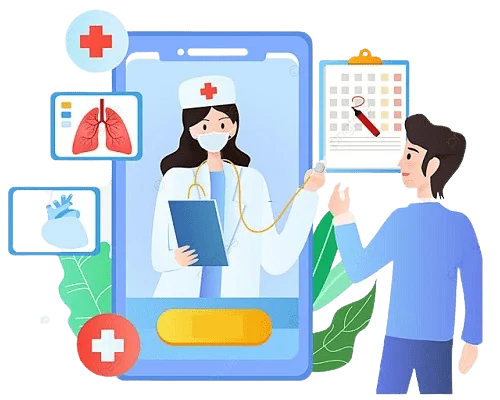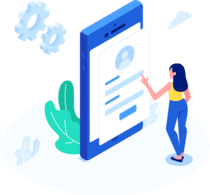 Signup for our Neck Treatment Program
Just fill up a 5-minute online form to tell us about your neck pain history and treatment expectations.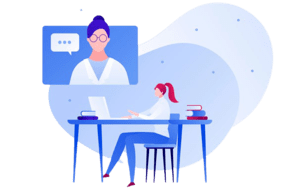 Meet your PT
We will connect you with a physiotherapist who is available 24/7 to you via call or chat.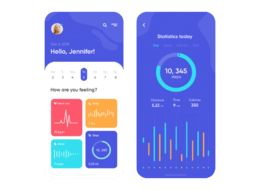 Connect to our app
Get Physical Therapy sessions on our app via video calls. Follow exercises suggested by our PT and track your progress in the app.
Meet the best online physical therapist
MantraCare physical therapists treat muscle and joint pain problems through a combination of body exercises, video demonstrations, and a healthy diet. Our treatment experience is a better traditional in-person approach in multiple ways.


Dedicated Physio
You get a personal Physio who customizes the exercise plan based on your comfort and needs

App-guided Exercises
3D animations & voice narrations in our app ensure proper and right guidance

Expert care anywhere, anytime
With over 200+ physios, MantraCare is 100% online – no waiting rooms

Exercise Kit
Complete exercise kit with elastic bands, door anchor, and a phone stand – mailed to you
A Complete Guide On Neck Pain Physiotherapy
Understanding neck pain
Vertebrae are tiny bones that make up your neck and back. The spinal column is formed by stacking them on top of each other. The spinal column protects the spinal cord and supports the head. This is the major structure that connects your body's network of nerves. Messages move across this network, conveying pain and other sensations to your brain. The cervical vertebrae are the top seven bones in the spinal column that make up your neck. Facet joints connect the bones together. These are microscopic joints between your vertebrae that allow you to move your head in any direction when combined with your neck muscles.
Symptoms Of Neck Pain
The following are some of the signs and symptoms:
Holding your head in one place for lengthy periods of time, such as while driving or working at a computer, can aggravate the pain.

Muscle spasms and stiffness

Your capacity to move your head is limited.

Headache
Causes Of Neck Pain
Neck stiffness or pain can occur for a variety of reasons.
Poor posture due to muscle tension and strain
Working at a desk for an extended period of time without changing positions, sleeping with your neck in a terrible position, and jerking your neck during exercise

Injury
Breathing problems

perspiration, nausea, and vomiting, as well as arm or jaw discomfort
Meningitis
Meningitis is a condition in which the thin tissue that surrounds the brain and spinal cord become inflamed. Fever and headache are common symptoms of meningitis, as is a stiff neck. Meningitis is a medical issue that can be lethal.
Anomalies that occur at birth
infections \sabscesses \stumors

Spinal cancer is a malignancy that affects the spine.
Treatment Of Neck Pain
Treatment for neck pain may include:
ice and heat therapy.

exercise, stretching, and physical therapy.

pain medication.

corticosteroid injections.

muscle relaxants.

neck collar.

traction.

antibiotics if you have an infection.
Physiotherapy For Neck Pain 
One of the most common treatments for chronic neck discomfort is physical therapy. The majority of neck pain physical therapy programs entail using therapies to alleviate pain and/or stiffness long enough to begin an activity program that strengthens and stretches the neck. Physical therapy methods and exercises, as well as the length of the treatment plan, can differ from one person to the next.
Forms of Physiotherapy For Neck Pain
The most common sort of physiotherapy include:
Passive Physical Therapy:

This sort of physiotherapy includes heat application, usage of ice packs, and electrical stimulation. for instance, a hot pad is often wont to warm up the muscles and make them more flexible for the exercises.

Active Physical Therapy:

Active physiotherapy is more about exercising and stretching muscles in order that they open up, relieving the pain as a consequence. Once we avail of Physiotherapy services for neck pain, we can get rid of all the pain, and also we can prevent it from coming back after some interval of time.
Benefits of Neck Pain Physiotherapy
The following are typical goals of physical therapy for neck pain:
Pain and stiffness are reduced.

Increase the range of motion in your head and neck.

Develop dynamic neck and supporting musculature strengthening.

Create measures to keep the discomfort from reoccurring.

Physical treatment can help improve neck posture and function for daily activities, even if discomfort cannot be totally eradicated.
Efficiency Of Neck Pain Physiotherapy
Physical therapy has been studied extensively to see if it can help with spine-related discomforts, such as in the lower back or neck. 1 Physical therapy's role in relieving neck pain and improving range of motion is supported by moderate to high evidence in the current medical literature. 2-5 Physical therapy has been shown to have even more benefits when paired with other therapeutic approaches, such as aerobic activity, in some studies.
One of the difficulties in gathering solid data on the success (or lack thereof) of physical therapy is determining how effectively a person follows the prescribed routine.
10,000+ Happy Wrist Pain patients from the world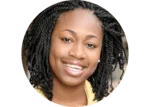 "Being a volleyball player has a lot to do with my wrist. My wrist was broken during the tournament when I was playing an interstate match. I underwent surgery to fix the joints in place, but it still has not completely recovered. Then I came to know about Mantra Care, from where I took my online session at very affordable prices. Believe me, they transformed my pain as well as my thoughts about online physiotherapy. It was so effective that I would highly recommend everyone who is suffering from any kind of pain should go to the physiotherapists at Mantra Care."
Kamya, 3 Months at MantraCare
Best physiotherapist from across the world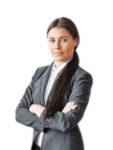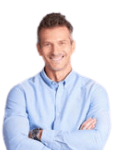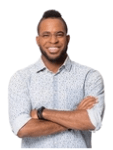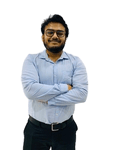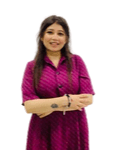 We treat nearly all muscle and joint issues
Not all physical or muscle problems are the same. Different types of problems require different treatments. At MantraCare, 200+ physical therapist the world cover a range of specialties to meet your needs be it back pain, shoulder pain, or sports injury: