Consult online with best Physios
A New Model for Foot Pain Treatment
We understand that it's difficult for most of us to find time for traditional Foot physical therapy. Mantra Care brings to you online Foot pain treatment, where all Foot exercises and treatments are managed through regular online check-ins & video sessions.
Expert Physical therapists
Mantra Care members get matched with a professional physiotherapist for one-on-one Foot pain treatment. They use interactive exercise videos available on our app to treat you.
Continuous Medical Care
Mantra Care physiotherapists are 100% virtual and provide physical therapy to patients without any time and geographical barriers. Our technology-enabled approach helps manage physical ailments from head to toe.
Personalized Foot Pain therapy
MantraCare provides everyday exercises, home remedies, and regular check-ins for all your Foot pain physiotherapy needs. We individualize treatment for each person, with problems including Foot pain, muscle injuries, sprain, bursitis, stiffness, and more.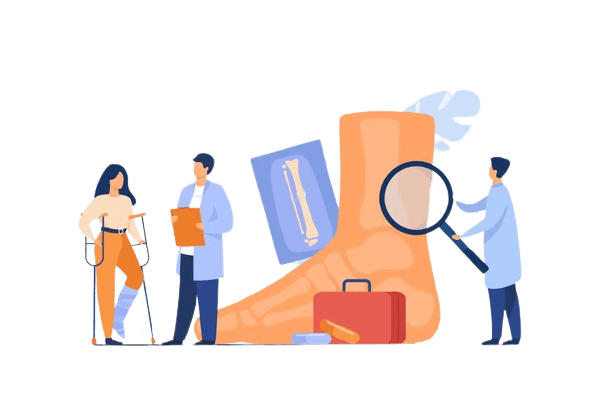 Best Foot Pain Clinic, Now In Your Pocket
Our physical therapists or PTs are available in all parts of the world via an easy-to-use mobile application. The use of artificial intelligence, and data science enables the patients to connect with expert physiotherapists and get real-time insights into their Foot health.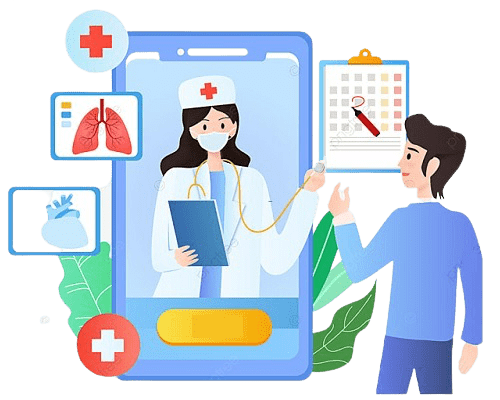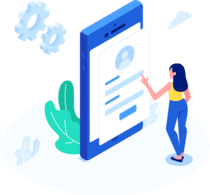 Signup for our Foot Treatment Program
Just fill up a 5-minute online form to tell us about your Foot pain history and treatment expectations.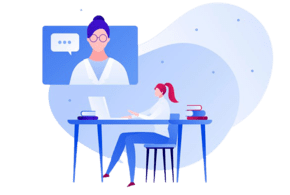 Meet your PT
We will connect you with a physiotherapist who is available 24/7 to you via call or chat.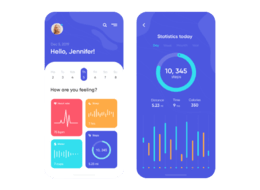 Connect to our app
Get Physical Therapy sessions on our app via video calls. Follow exercises suggested by our PT and track your progress in the app.
Meet the best online physical therapist
MantraCare physical therapists treat muscle and joint pain problems through a combination of body exercises, video demonstrations, and a healthy diet. Our treatment experience is a better traditional in-person approach in multiple ways.


Dedicated Physio
You get a personal Physio who customizes the exercise plan based on your comfort and needs

App-guided Exercises
3D animations & voice narrations in our app ensure proper and right guidance

Expert care anywhere, anytime
With over 200+ physios, MantraCare is 100% online – no waiting rooms

Exercise Kit
Complete exercise kit with elastic bands, door anchor, and a phone stand – mailed to you
A Complete Guide On Foot Pain Physiotherapy
Understanding Foot Pain
The foot is the platform of body mobility, comprised of 26 bones that create two crossing arches. It is one of the most complicated elements of the human body. Foot discomfort indicates a problem with the interplay of the foot's internal components or the contact of the foot with external items. The key indicators about what is causing the pain are where, when, and how it happens. In order to alleviate foot discomfort, the body alters its motions or activities. Foot issues can result in discomfort, inflammation, or damage, limiting movement.
Common Causes Of Foot Pain
Inappropriate size of the shoes

Wearing high-heeled uncomfortable shoes on a daily basis 

Injury during high impact exercise or sports activity

Arthritis

Diabetes Mellitus

Nerve Damage

Clogged and hardened arteries

Foot ulcers or sores

Corns

Calluses

bunions
Warts

Ingrown toenails

Medications that cause swelling of the feet

Morton's neuroma, which is thickening around the nerve tissue between toes near the ball of the foot

Hammer toes

Athlete's foot

Haglund's deformity, which is an enlargement of the back of the heel bone

Peripheral arterial disease (PAD)

Fallen arches

Gout
Treatment of Foot Pain
Resting the foot as much as possible, avoiding activities that aggravate pain, and ice the region for up to 20 minutes several times a day may all help to alleviate discomfort. Pain relievers such as paracetamol or ibuprofen may also be beneficial.
If you have any of the following symptoms, see a doctor right once. It gets really important to see a doctor if you:
have an open wound or a visible deformity

have significant pain or swelling

unable to bear any weight on your foot.

Visible infection symptoms, such as redness or fever

have a wound that isn't healing
Physiotherapy For Foot pain
The foot, like the hand and wrist, is a complex body part with several bones, ligaments, muscles, and nerves. Foot issues can be difficult to identify due to their intricacy, therefore a comprehensive evaluation by a qualified physiotherapist is required. The foot is split into three sections: the rear/hindfoot (or heel), the mid-foot, and the forefoot, each of which has its own set of issues.
Our physiotherapists have a lot of expertise in assessing and treating foot problems. Visit our make a booking page to plan an appointment with one of our physiotherapists, or visit our contact us page to ask us a question.
10,000+ Happy Foot Pain patients from the world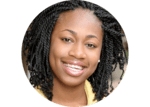 "My physiotherapist, at Mantra Care, was incredibly easy to approach which definitely made me feel more attracted towards consultancy. Things were explained in a much more comprehensive but understandable way at Mantra Care. I feel blessed that my friend told me about them and I availed the physiotherapy services from them when I had a severe foot injury."
Kamya, 3 Months at MantraCare
Best physiotherapist from across the world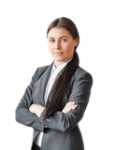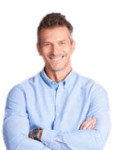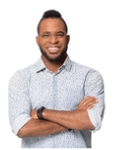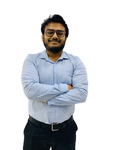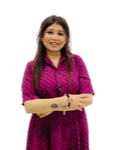 We treat nearly all muscle and joint issues
Not all physical or muscle problems are the same. Different types of problems require different treatments. At MantraCare, 200+ physical therapist the world cover a range of specialties to meet your needs be it back pain, shoulder pain, or sports injury: