Consult online with best Physios
A New model for Back Pain treatment
We understand that it's difficult for most of us to find time for traditional back physical therapy. MantraCare brings to you online back pain treatment, where all back exercises and treatments are managed through regular online check-ins & video sessions.
Expert Physical therapists
Mantra Care members get matched with a professional physiotherapist for one-on-one back pain treatment. They use interactive exercise videos available on our app to treat you.
Mantra Care physiotherapists are 100% virtual and provide physical therapy to patients without any time and geographical barriers. Our technology-enabled approach helps manage physical ailments from head to toe.
Personalized Back Therapy
MantraCare provides everyday exercises, home remedies, and regular check-ins for all your back pain physiotherapy needs. We individualize treatment for each person, with problems including back pain, muscle injuries, sprain, bursitis, stiffness, and more.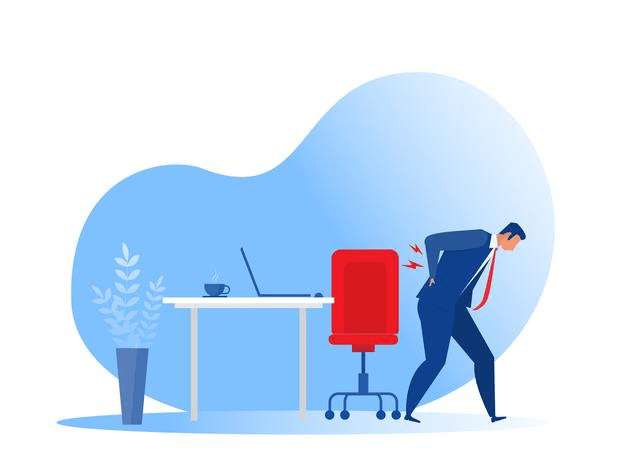 Best Back Pain Clinic, Now In Your Pocket
Our physical therapists or PTs are available in all parts of the world via an easy-to-use mobile application. The use of artificial intelligence, and data science enables the patients to connect with expert physiotherapists and get real-time insights on their back health.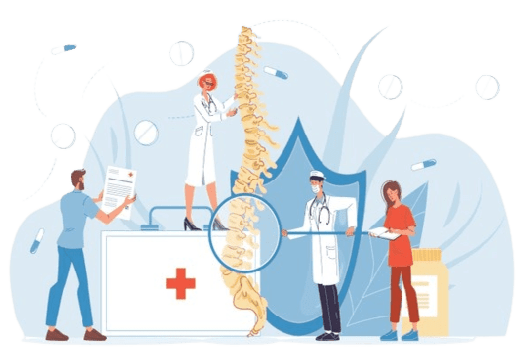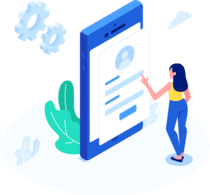 Signup for our Back Treatment Program
Just fill up a 5-minute online form to tell us about your back pain history and treatment expectations.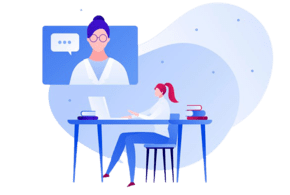 Meet your PT
We will connect you with a physiotherapist who is available 24/7 to you via call or chat.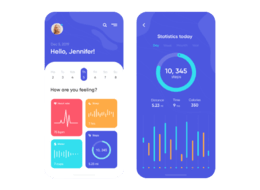 Connect to our app
Get Physical Therapy sessions on our app via video calls. Follow exercises suggested by our PT and track your progress in the app.
Meet the best online physical therapist
MantraCare physical therapists treat muscle and joint pain problems through a combination of body exercises, video demonstrations, and a healthy diet. Our treatment experience is a better traditional in-person approach in multiple ways.


Dedicated Physio
You get a personal Physio who customizes the exercise plan based on your comfort and needs

App-guided Exercises
3D animations & voice narrations in our app ensure proper and right guidance

Expert care anywhere, anytime
With over 200+ physios, MantraCare is 100% online – no waiting rooms

Exercise Kit
Complete exercise kit with elastic bands, door anchor, and a phone stand – mailed to you
A Complete Guide on Back Pain Physiotherapy
Understanding back pain
Back pain is one of the prevalent reasons which makes people miss work and visit the doctor for frequent appointments. Although the pain is maybe unbearable and uncomfortable, it is not that serious. When the pain occurs in the lower back, it may affect the spinal cord, nerves, ligaments around the discs and spine, discs between the vertebrae, and the bony lumbar spine, pelvic internal organs, abdomen, and lower back muscles. When the pain occurs in the upper back, it may be linked to the tumor in the chest, aorta, or spine inflammation.
Symptoms of Back Pain
Chronic and undesirable aching or stiffness near and along your spine, starting from the base of your neck and continuing to the tailbone.

Sharp pain in the back, upper back, and lower back may be visible at times.

Persistent pain in the middle and lower back, especially after staying in the same posture, standing or sitting, for prolonged durations of time.

Inability to stand straight without having pains or muscle spasms towards the lower back
Types of back pain
There are two most common types of back pains that may occur in people.
Lower Back Pain
Lower back pain is one of the most common forms of back pain that most people who work in prolonged shifts face. The lower back is relatively defined as the area below the ribcage which is also named the lumbar region. This part holds an important place in the body as it is responsible for supporting most of the body weight. Variations in the type of pain that occurs may go from a shooting pain to a dull constant ache. 
There are many causes for the occurrence of pain in the lower back, out of which ligament strains and muscle sprains are the most common ones. Other causes of lower back pain include:
Sciatica

Intervertebral disc generation

Herniated or ruptured discs

Traumatic injury

Spinal Stenosis
Some other factors that may contribute to lower back pain are age, carrying heavy backpacks, low fitness level, weight gain, genetics, and pregnancy. 
Upper Back Pain
When we talk about the upper back, it comprises 12 vertebrae, which are also called the thoracic spine. 
Typically, people experience back pain between the neck and lower rib cage in the middle of the back. This may also occur due to many causes, like a fracture, an injury in the spinal cord, poor sleeping and sitting posture, osteoarthritis, and pressure on the spinal nerves. 
We come across many people who work for long hours on computers and face the problem of back pain as a chronic condition. Other common reasons for upper back pain are lack of strength in the muscles and overuse injuries.
Back Pain Treatment Options
In most cases of back pain, it is clearly evident that the pain will go on its own but we need to have some home treatment with extensive care. This pain may also go with the help of certain medications and painkillers which are easily available in online stores. The most recommended treatment methods available for back pain are listed below;
Physical therapy 
When we apply heat in the form of electrical stimulation and ultrasound so that the body can work upon the soft tissues to reduce the physical pain, it is called physical therapy. It also includes several exercises that produce heat in the body for muscle strengthening. 
Heat and ice
We can apply ice or heat on the injury, to get relief from the unbearable pain. This type of treatment is highly reliable and is responsible for treating many different types of lower back pain. All you need to know is the unique treatment that is applicable for each case. 
Massage
We can also give deep massages in the muscle tension which is caused due to strains and sprains. It can also release the tension in your muscles and other soft tissues. 
Medication
If the back pains are not getting treated with the help of home remedies and physical therapy then you can think of visiting a doctor and getting medicine. He may suggest certain anti-inflammatory nonsteroidal drugs like hydrocodone and codeine.
Physiotherapy For Back Pain
Many patients who suffer from chronic back pain are advised to have physical therapy with us for four weeks or more. The duration of Physiotherapy depends upon the complexity of the case. If you take the facility of Physiotherapy for back pain, you can enjoy many benefits like facilitating the functioning of your back and decreasing the pain to a great extent.
Forms of Physiotherapy For Back Pain
The most common form of physical therapy include:
Passive Physical Therapy:

This type of physical therapy includes heat application, usage of ice packs, and electrical stimulation. For example, a heating pad can be used to warm up the muscles and make them more flexible for the exercises.
Active Physical Therapy:

Active physical therapy is more about exercising and stretching muscles so that they open up, relieving the pain as a consequence. When we avail of Physiotherapy services for back pain, people usually go for this type of therapy.
Benefits Of Back Physiotherapy
Here are a few benefits that a person can enjoy if he takes physical therapy for back pain.
Personalized care

Restored mobility

Elimination of the need of the surgery

Reduction of the complications of the surgery

Reduction in the risk of falls
10,000+ Happy Back Pain patients from the world
Our Patients Are Redefining Success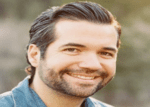 "I am a working professional and it's tough to attend physio sessions regularly. After suffering from a backache for around three years, my friend suggested that I try Mantra Care for their physiotherapy services. I was able to get completely back pain relief, after taking a completely online course. Thanks to my PT at MantraCare for this, who conducted sessions whenever I needed them."
Kevin, 1 years on MantraCare
Best physiotherapist from across the world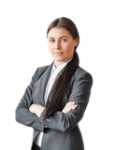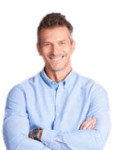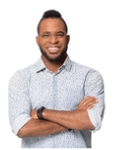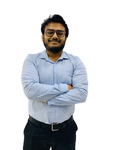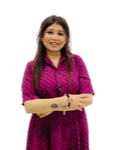 We treat nearly all muscle and joint issues
Not all physical or muscle problems are the same. Different types of problems require different treatments. At MantraCare, 200+ physical therapist the world cover a range of specialties to meet your needs be it back pain, shoulder pain, or sports injury: