Consult online with best Physios
A New Model for Elbow Pain Treatment
We understand that it's difficult for most of us to find time for traditional Elbow physical therapy. Mantra Care brings to you online Elbow pain treatment, where all Elbow exercises and treatments are managed through regular online check-ins & video sessions.
Expert Physical therapists
Mantra Care members get matched with a professional physiotherapist for one-on-one Elbow pain treatment. They use interactive exercise videos available on our app to treat you.
Continuous Medical Care
Mantra Care physiotherapists are 100% virtual and provide physical therapy to patients without any time and geographical barriers. Our technology-enabled approach helps manage physical ailments from head to toe.
Personalized Elbow Pain therapy
MantraCare provides everyday exercises, home remedies, and regular check-ins for all your Elbow pain physiotherapy needs. We individualize treatment for each person, with problems including Elbow pain, muscle injuries, sprain, bursitis, stiffness, and more.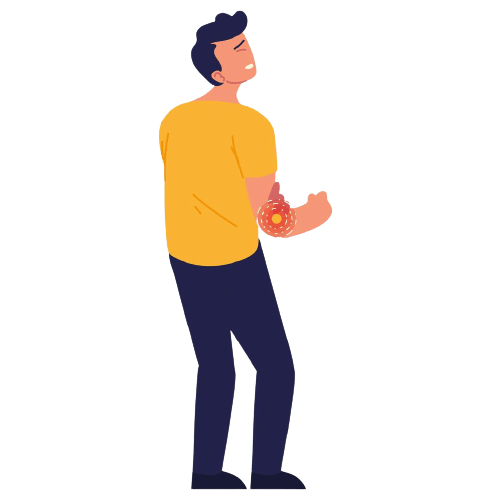 Best Elbow Pain Clinic, Now In Your Pocket
Our physical therapists or PTs are available in all parts of the world via an easy-to-use mobile application. The use of artificial intelligence, and data science enables the patients to connect with expert physiotherapists and get real-time insights into their Elbow health.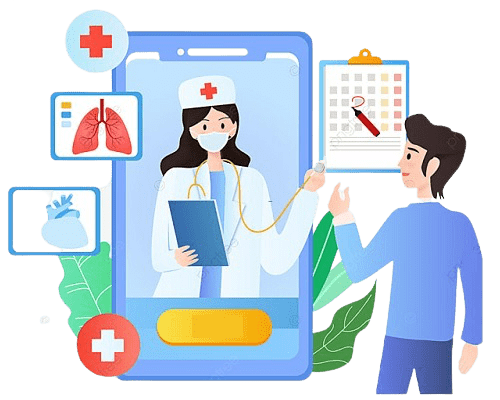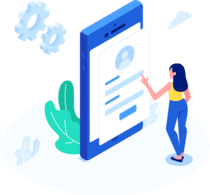 Signup for our Elbow Treatment Program
Just fill up a 5-minute online form to tell us about your Elbow pain history and treatment expectations.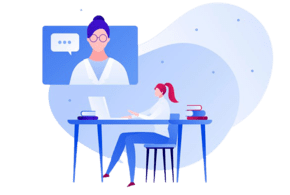 Meet your PT
We will connect you with a physiotherapist who is available 24/7 to you via call or chat.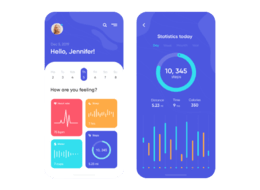 Connect to our app
Get Physical Therapy sessions on our app via video calls. Follow exercises suggested by our PT and track your progress in the app.
Meet the best online physical therapist
MantraCare physical therapists treat muscle and joint pain problems through a combination of body exercises, video demonstrations, and a healthy diet. Our treatment experience is a better traditional in-person approach in multiple ways.


Dedicated Physio
You get a personal Physio who customizes the exercise plan based on your comfort and needs

App-guided Exercises
3D animations & voice narrations in our app ensure proper and right guidance

Expert care anywhere, anytime
With over 200+ physios, MantraCare is 100% online – no waiting rooms

Exercise Kit
Complete exercise kit with elastic bands, door anchor, and a phone stand – mailed to you
A Complete Guide On Elbow Pain
Understanding Elbow Pain
The majority of elbow discomfort has a simple reason and goes away within a few days. The discomfort is typically caused by tendons that have been stretched or irritated. You may not need to visit your doctor if you treat the discomfort with over-the-counter pain relievers and a few days of rest.
It's crucial not to rest for too long since lack of activity stiffens your joint and weakens the muscles surrounding your elbow, increasing the likelihood of additional symptoms. Simple exercises can assist in reducing the likelihood of future issues. Arthritis can cause long-term elbow discomfort.
Symptoms Of Elbow Pain
There can be many symptoms of elbow pain, out of which some are listed here.
When at repose, there is dull pain.

Golfer's elbow causes discomfort when forming a fist.

opening the fingers causes discomfort (tennis elbow)

discomfort around the hump on the afflicted elbow

shaky grip

When attempting to hold items, especially with the arm stretched out, there are problems and discomfort.
Out of all these symptoms, whenever you feel like having any of them, you must consult a doctor in the least possible time.
Causes Of Elbow Pain
The most prevalent causes of elbow pain are as follows: 
The arm is broken.

Bursitis is a painful infection of the bursa (joint inflammation)

Elbow dislocated.

Golfer's elbow is a condition that affects golfers.

Osteoarthritis is a kind of arthritis that affects the joints (disease-causing the breakdown of joints)

Osteochondritis dissecans is a kind of osteochondritis.

Rheumatoid arthritis is a kind of arthritis that affects the joints (inflammatory joint disease)

Sprains.
Treatment For Elbow pain
A few days of rest and self-help remedies are typically enough to clear up about of elbow discomfort.
Stopping the activity that caused your soft-tissue problem in the first place is critical if you have a tennis elbow or a golfer's elbow. This should make a significant difference in your symptoms.
Your doctor will be able to offer alternative treatments and therapies if your condition is more complex or chronic.
Physical therapies
Physiotherapy may be beneficial in restoring strength to your elbow and preventing recurrence of the problem. Physiotherapists are trained professionals who can assist persons who have sustained an injury or have a long-term health problem in remaining active and independent.
Your physiotherapist will use exercise to help you maintain or restore elbow flexibility. At least once a day, stretch your elbow and perform general range-of-motion exercises. Biceps and triceps strengthening exercises with light weights or resistance bands may also be recommended by your physiotherapist.
Steroid injections
Your doctor may recommend steroid injection if you're in a lot of discomforts. The discomfort may intensify for a few hours thereafter, but it typically subsides. Steroid injections may have a short-term effect on symptoms in some diseases. Depending on the type of steroid injection you had, it may take up to six weeks for the effects to wear off.
Platelet-rich plasma injections
For tennis and golfer's elbow, platelet-rich plasma (PRP) injections are becoming increasingly popular. Platelets are blood cells that have a variety of tasks, including assisting in the clotting of blood if you cut yourself.
Orthopedic experts generally conduct this therapy in hospitals. It includes collecting a sample of your blood and treating it to increase the number of platelets in it. This is injected into the sore region after that.
Surgery
The remedies above will cure most cases of elbow discomfort, however, a tiny percentage of patients will require surgery to alleviate their symptoms. Depending on your situation, there are many forms of elbow surgery. The forms of surgery that can be used to treat particular elbow problems are listed below.
Bits of bone can be removed from the joint in an open surgical operation with a larger incision if necessary.
An elbow replacement may be a possibility if arthritis of the elbow is making it difficult for you to go on with your regular activities or is generating a lot of discomforts and restricting your movement.
Physiotherapy For Elbow Pain
Physiotherapy may help you regain strength in your elbow and prevent the condition from recurring. Physiotherapists are trained professionals who help people who have been injured or who have a long-term health condition be active and independent.
Exercise will be used by your physiotherapist to help you maintain or recover elbow flexibility. Stretch your elbow and do general range-of-motion exercises at least once a day. Your physiotherapist may also prescribe biceps and triceps strengthening workouts using modest weights or resistance bands.
Forms of Physiotherapy For Elbow Pain
The most common sort of physiotherapy include:
Passive Physical Therapy:

This sort of physiotherapy includes heat application, usage of ice packs, and electrical stimulation. for instance, a hot pad is often wont to warm up the muscles and make them more flexible for the exercises.

Active Physical Therapy:

Active physiotherapy is more about exercising and stretching muscles in order that they open up, relieving the pain as a consequence. Once we avail of Physiotherapy services for Elbow pain, we can get rid of all the pain, and also we can prevent it from coming back after some interval of time.
Benefits Of Physiotherapy For Elbow Pain
Physical therapists can help treat elbow injuries, and physical therapy for elbow pain is intended to offer three important benefits. 
Reducing pain
Physical therapy for elbow discomfort focuses on one thing: decreasing pain. Tennis elbow and golfer's elbow are common sports ailments that cause elbow discomfort. The tendons on the outside and inside of the elbow are both damaged in these situations.
Improving range of motion
Reduced range of motion in the elbow is another issue that physical therapy for elbow discomfort may assist with. The amount you can move a joint depends on its range of motion, which can be severely limited by elbow problems. Tennis or golfer's elbow can cause forearm muscle weakening or limitation, which is important for elbow joint mobility. 
Decreasing risk of future injury
Physical treatment for elbow discomfort might also help you avoid re-injuring your elbow. Physical therapists can assess how you move your elbow when playing tennis or golf to achieve this. This allows them to identify any posture abnormalities that may put you at risk for future accidents. Your therapist can help you fix movement difficulties after they've been identified, and better playing motions and posture can help reduce the chances of re-injuring your elbow in the future.
10,000+ Happy Elbow Pain patients from the world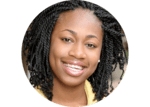 "From the opening staff to the physiotherapists themselves, they are all professional, competent, and caring. This is a splendid physio center where the patient is always put first. Nothing is ever too much trouble. I would highly recommend them to anyone in need of physio treatment."
Kamya, 3 Months at MantraCare
Best physiotherapist from across the world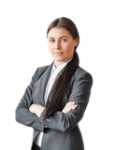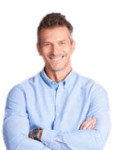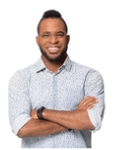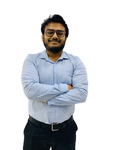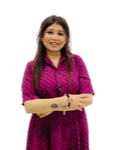 We treat nearly all muscle and joint issues
Not all physical or muscle problems are the same. Different types of problems require different treatments. At MantraCare, 200+ physical therapist the world cover a range of specialties to meet your needs be it back pain, shoulder pain, or sports injury: