Consult online with best Physios
A New Model for Shoulder Pain Treatment
We understand that it's difficult for most of us to find time for traditional Shoulder physical therapy. Mantra Care brings to you online Shoulder pain treatment, where all Shoulder exercises and treatments are managed through regular online check-ins & video sessions.
Expert Physical therapists
Mantra Care members get matched with a professional physiotherapist for one-on-one Shoulder pain treatment. They use interactive exercise videos available on our app to treat you.
Continuous Medical Care
Mantra Care physiotherapists are 100% virtual and provide physical therapy to patients without any time and geographical barriers. Our technology-enabled approach helps manage physical ailments from head to toe.
Personalized Shoulder Pain therapy
MantraCare provides everyday exercises, home remedies, and regular check-ins for all your Shoulder pain physiotherapy needs. We individualize treatment for each person, with problems including Shoulder pain, muscle injuries, sprain, bursitis, stiffness, and more.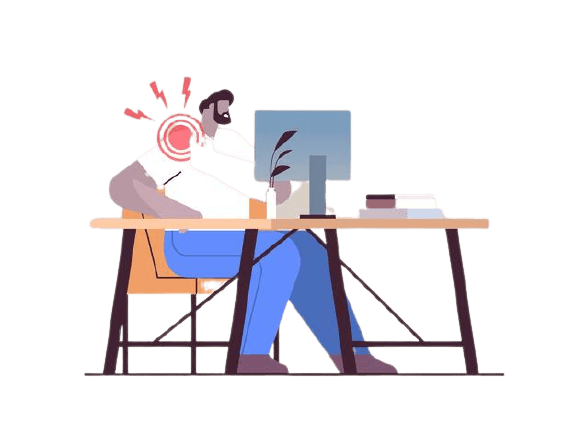 Best Shoulder Pain Clinic, Now In Your Pocket
Our physical therapists or PTs are available in all parts of the world via an easy-to-use mobile application. The use of artificial intelligence, and data science enables the patients to connect with expert physiotherapists and get real-time insights into their Shoulder health.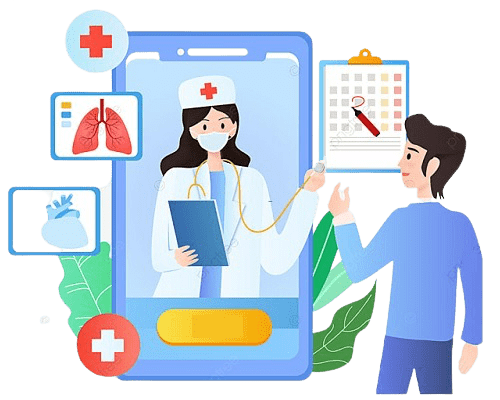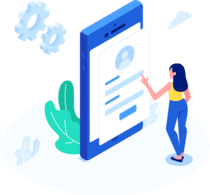 Signup for our Shoulder Treatment Program
Just fill up a 5-minute online form to tell us about your Shoulder pain history and treatment expectations.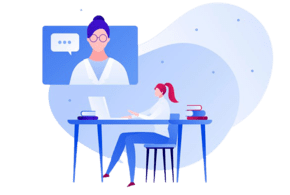 Meet your PT
We will connect you with a physiotherapist who is available 24/7 to you via call or chat.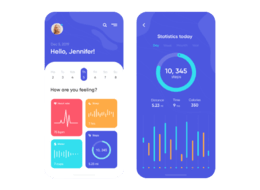 Connect to our app
Get Physical Therapy sessions on our app via video calls. Follow exercises suggested by our PT and track your progress in the app.
Meet the best online physical therapist
MantraCare physical therapists treat muscle and joint pain problems through a combination of body exercises, video demonstrations, and a healthy diet. Our treatment experience is a better traditional in-person approach in multiple ways.


Dedicated Physio
You get a personal Physio who customizes the exercise plan based on your comfort and needs

App-guided Exercises
3D animations & voice narrations in our app ensure proper and right guidance

Expert care anywhere, anytime
With over 200+ physios, MantraCare is 100% online – no waiting rooms

Exercise Kit
Complete exercise kit with elastic bands, door anchor, and a phone stand – mailed to you
A Complete Guide On Shoulder Pain Physiotherapy
Understanding Shoulder Pain
The humerus (upper arm bone), the scapula (shoulder blade), and the collarbone (collarbone) are the three bones that make up your shoulder (clavicle).
The circular socket in your shoulder blade houses the head of your upper arm bone. The glenoid is the name for this socket. Your arm bone is kept centered in your shoulder socket by a combination of muscles and tendons. The rotator cuff is the name for these tissues. They link the head of your upper arm bone to your shoulder blade and cover it.
Symptoms of Shoulder pain
There can be many evident symptoms of shoulder pain, some of which are mentioned below:
deep severe pain in the shoulder joint, rear or front of the shoulder, and upper arm

When moving your shoulder, you'll notice a reduction in mobility and pain.

Shoulder and upper arm weakness

Pins and needles (tingling) feelings and scorching pain
If you find any of the symptoms in your body, you should visit a doctor immediately.
Causes of Shoulder Pain
Some leading causes of shoulder pain are:
arthritis.

The cartilage has been ripped.

Rotator cuff tear

bursa sacs or tendons that are swollen

spurs on the bones (bony projections that develop along the edges of bones)

A pinched nerve in the shoulder or neck.

A broken shoulder or arm bone is a common occurrence.

Shoulder immobilized
Treatment Of Shoulder Pain
The type and severity of treatment will be determined by the reason and severity of the shoulder discomfort. Physical or occupational therapy, a sling or shoulder immobilizer, or surgery are some of the treatment possibilities.
Nonsteroidal anti-inflammatory drugs (NSAIDs) or corticosteroids may also be prescribed by your doctor. Corticosteroids are potent anti-inflammatory medications that can be ingested or injected into your shoulder by your doctor.
If you've undergone shoulder surgery, make sure you follow the after-care recommendations to the letter.

Minor shoulder pain can be addressed at home in some cases.

For several days, icing the shoulder for 15 to 20 minutes three or four times a day can help relieve pain.

Because putting ice directly on your skin can cause frostbite and burns, use an ice bag or wrap ice in a towel.

It may be beneficial to rest the shoulder for several days before resuming to normal activities and to avoid any movements that may cause pain. Work or activities that require a lot of overhead should be avoided.

Using over-the-counter nonsteroidal anti-inflammatory medicines to assist reduce pain and inflammation, as well as compressing the area with an elastic bandage to reduce swelling, are two further home remedies.
Many of us will have shoulder pain at some point in our lives since it affects our ability to work and hinders us from enjoying our daily activities and sports. So, what are our options?
What most people don't realize is that shoulder discomfort can start as a brief, intermittent ache, frequently described as a sharp catch, and progress to a more persistent, dull ache down the arm. Day-to-day wear and tear, misuse, or a single injury can all cause shoulder problems. These pains can be readily cured with physiotherapy, which will provide a precise diagnosis and the proper treatment. Why put up with nagging discomfort when physiotherapy can help you get back to living a healthy lifestyle?
Forms of Physiotherapy For Shoulder Pain
The most common sort of physiotherapy include:
Passive Physical Therapy:

This sort of physiotherapy includes heat application, usage of ice packs, and electrical stimulation. for instance, a hot pad is often wont to warm up the muscles and make them more flexible for the exercises.

Active Physical Therapy:

Active physiotherapy is more about exercising and stretching muscles in order that they open up, relieving the pain as a consequence. Once we avail of Physiotherapy services for shoulder pain, we can get rid of all the pain, and also we can prevent it from coming back after some interval of time.
Benefits of Physiotherapy For Shoulder Pain
Physical therapy may be a very effective non-surgical treatment option depending on the severity of your shoulder pain and your specific medical history. Studies have shown that physical therapy can enhance your quality of life and, in some situations, prevent surgical intervention for disorders like shoulder impingement, modest rotator cuff tears, and mild to moderate osteoarthritis.
Physical therapy may still be an essential part of your recovery process, both before and after surgery, if you and your doctor decide that surgery is the best option for you. Your doctor may opt to send you to physical therapy before surgery for a variety of reasons. Your pre-surgical physical therapy may include strengthening, education, and the establishment of a home exercise routine. "Pre-hab" is the term for this.
Many patients who participate in pre-hab sessions with a physical therapist have quicker surgery recovery periods and don't require as much intense therapy afterward, according to research. Before surgery, the stronger and more informed you are, the stronger and more confident you will be thereafter.
Additionally, following any type of shoulder surgery, whether it's an arthroscopic procedure, a rotator cuff repair, or a partial or total joint replacement, you may be referred to a physical therapist for a short period of time to help you regain strength and flexibility, progress your home exercise program, and return to your previous work, family, and recreational activities.
10,000+ Happy shoulder Pain patients from the world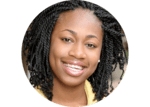 "I just want to say "God Bless You"! It has been 2 years now that I have been suffering from crippling sciatica and back pain. I have been to 3 osteopaths, 3 physios, 1 chiropractor, and one authority radiologist who gave me three collections of local epidural injections under x-ray control. I must say, your methods of treatment are natural and unique along with being effective."
Kamya, 3 Months at MantraCare
Best physiotherapist from across the world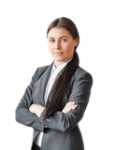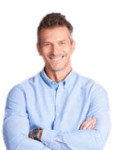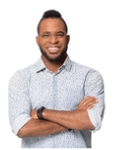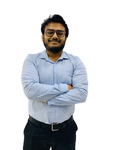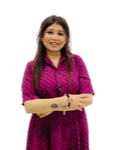 We treat nearly all muscle and joint issues
Not all physical or muscle problems are the same. Different types of problems require different treatments. At MantraCare, 200+ physical therapist the world cover a range of specialties to meet your needs be it back pain, shoulder pain, or sports injury: