Consult online with best Physios
A New model for Wrist Pain treatment
We understand that it's difficult for most of us to find time for traditional Cervical physical therapy. Mantra Care brings to you online Cervical pain treatment, where all Cervical exercises and treatments are managed through regular online check-ins & video sessions.
Expert Physical therapists
Mantra Care members get matched with a professional physiotherapist for one-on-one Cervical pain treatment. They use interactive exercise videos available on our app to treat you.
Continuous Medical Care
Mantra Care physiotherapists are 100% virtual and provide physical therapy to patients without any time and geographical barriers. Our technology-enabled approach helps manage physical ailments from head to toe.
Personalized Cervical Pain therapy
MantraCare provides everyday exercises, home remedies, and regular check-ins for all your Cervical pain physiotherapy needs. We individualize treatment for each person, with problems including Cervical pain, muscle injuries, sprain, bursitis, stiffness, and more.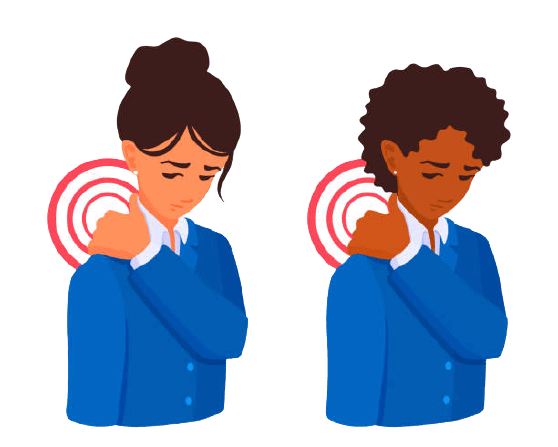 Best Cervical Pain Clinic, Now In Your Pocket
Our physical therapists or PTs are available in all parts of the world via an easy-to-use mobile application. The use of artificial intelligence, and data science enables the patients to connect with expert physiotherapists and get real-time insights into their Cervical health.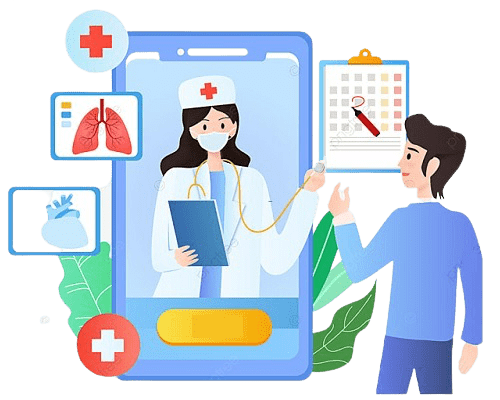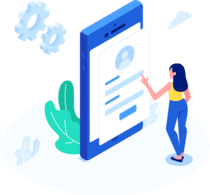 Signup for our Cervical Treatment Program
Just fill up a 5-minute online form to tell us about your Cervical pain history and treatment expectations.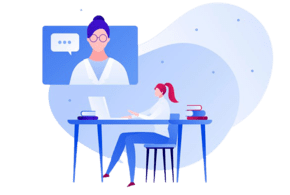 Meet your PT
We will connect you with a physiotherapist who is available 24/7 to you via call or chat.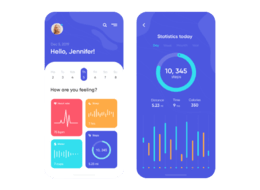 Connect to our app
Get Physical Therapy sessions on our app via video calls. Follow exercises suggested by our PT and track your progress in the app.
Meet the best online physical therapist
MantraCare physical therapists treat muscle and joint pain problems through a combination of body exercises, video demonstrations, and a healthy diet. Our treatment experience is a better traditional in-person approach in multiple ways.


Dedicated Physio
You get a personal Physio who customizes the exercise plan based on your comfort and needs

App-guided Exercises
3D animations & voice narrations in our app ensure proper and right guidance

Expert care anywhere, anytime
With over 200+ physios, MantraCare is 100% online – no waiting rooms

Exercise Kit
Complete exercise kit with elastic bands, door anchor, and a phone stand – mailed to you
A Complete Guide About Cervical Pain Physiotherapy
Understanding Cervical Pain 
Cervical spondylosis is a word used to describe age-related wear and tear of the cervical spine (neck), which can cause neck discomfort, stiffness, and other symptoms. This disease is also known as neck arthritis or osteoarthritis.
Changes in your spine are a natural aspect of growing older. This deterioration of the spine is most likely to begin in your 30s. Cervical spondylosis affects nearly nine out of ten persons by the age of 60.
Cervical spondylosis is more common as people get older. In addition to your age, you're more likely to have neck discomfort or other cervical spondylosis symptoms if you:
smoke cigarettes or did that in the past

Have one or more family members that suffer from this illness.

Require to look overhead (for example, painters) or downward (for example, plumbers or flooring installers) for several hours each day, or if you hold your head in an incorrect position for lengthy periods of time, you are putting strain on your neck (for example, staring at a computer screen that is too high or low).

Have a history of neck injuries, such as those sustained in a vehicle accident.

Are a construction worker, do the heavy lifting.

Are bus or truck drivers and are subject to a great deal of vibration.
Symptoms Of Cervical Pain
You may not be aware that you have cervical spondylosis. It's not uncommon for this disease to cause no symptoms.
If you do have symptoms, they are usually as follows:
Neck stiffness or soreness. This might be the most prominent symptom. When you move your neck, the pain may grow worse.

Neck pain that won't go away.

Muscle spasms are a common occurrence.

When you move your neck, you may hear a clicking, popping, or grinding sound.

Dizziness.

Headaches.
Causes Of Cervical Pain
The discs between your vertebrae begin to alter as you get older. These modifications may include:
Degeneration:

Your neck's spinal discs may gradually deteriorate (degenerate). The discs thin out with time, and the soft tissue loses its flexibility. If you or your parents are a few inches shorter than you were a few years ago, this is due to natural disc collapsing or settling.

Herniation:

As you become older, a portion of your spinal disc may rip or break. A herniated disc is the medical term for this condition. The disc might expand out as a result of the herniation, pushing on surrounding tissue or a spinal nerve. This pressure can produce tingling, numbness, and discomfort.

Osteoarthritis:

It is a degenerative joint disease that causes the cartilage in your joints to deteriorate over time (wear down with time). Cartilage degenerates more quickly in osteoarthritis than in normal aging.

Bone spurs:

These are abnormal bone growths that form along the margins of vertebrae when cartilage in the joints of the vertebrae in your spine begins to deteriorate and bone tissue rubs directly against other bone tissue. As you become older, these growths (also known as osteophytes or bone spurs) become more frequent. They frequently produce no symptoms.
Treatment Of Cervical Pain
Symptoms of cervical spondylosis are not always present. It's possible that you won't require any therapy if you don't have any symptoms.
When your disease does create symptoms, the majority of people respond well to conservative therapy. Your doctor may advise you to do the following:
Physical treatment:

Specific workouts and stretches may help to alleviate your discomfort. Stretching and strengthening your muscles, as well as improving your posture, are the main goals of physical therapy. These stretches may be done at home or with the help of a physical therapist at a clinic. Based on your symptoms and condition, your healthcare practitioner will tell you how long and how frequently you should do these exercises.

Ice, heat, and massage

can all help you feel better. You'll have to experiment to find if heat or cold relieves your pain and suffering the most. Heat or ice should be applied for no more than 20 minutes at a time, multiple times each day. Massage is another alternative that some patients may consider. Consult your doctor to see whether this is a viable choice for the condition you're experiencing.

Oral Medications:

A healthcare practitioner may prescribe or recommend over-the-counter anti-inflammatory medications such as ibuprofen (Advil®, Motrin®) or naproxen sodium (Aleve®) depending on the severity of your discomfort. Muscle spasms can be treated with muscle relaxants such as cyclobenzaprine (Amrix®, Fexmid®). Gabapentin (Neurontin®) may help relieve severe arm discomfort caused by nerve impingement.

Brace or soft collar:

Your doctor may advise you to wear a therapeutic collar for a limited period of time. This can assist stressed muscles in rest and recovery by limiting neck mobility. Long-term use of a brace might cause muscular atrophy (wasting away). Only use a collar under the supervision of a physician.

Injection therapy:

Steroids can be injected into the affected area of the spine. Injection medications can make your symptoms better for a short period of time.
Physiotherapy For Cervical Pain
Specific workouts and stretches may help alleviate your discomfort. Stretching and strengthening your muscles, as well as improving your posture, are the goals of physical therapy. These stretches may be done at home or with the help of a physical therapist at a clinic. Based on your symptoms and condition, your healthcare practitioner will recommend how long and how frequently you should do these exercises.
Forms of Physiotherapy of Cervical Pain
The most common sort of physiotherapy include:
Passive Physical Therapy:

This sort of physiotherapy includes heat application, usage of ice packs, and electrical stimulation. for instance, a hot pad is often wont to warm up the muscles and make them more flexible for the exercises.

Active Physical Therapy:

Active physiotherapy is more about exercising and stretching muscles in order that they open up, relieving the pain as a consequence. Once we avail of Physiotherapy services for Cervical pain, we can get rid of all the pain, and also we can prevent it from coming back after some interval of time.
Benefits of Physiotherapy of Cervical Pain
The following are common aims of physical therapy for cervical pain:
Reduce stiffness and soreness.

Increase the range of motion in your head and neck.

Strengthen the neck and its supporting musculature in a dynamic manner.

Develop methods to keep the discomfort from coming again.
10,000+ Happy Cervical Pain patients from the world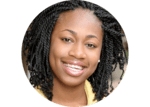 "Those were the difficult days of my life when I was a teacher at one of the Sr. Sec. schools in Nigeria. I had to check a lot of notebooks by keeping my neck downwards. I started developing cervical pain. One of my colleagues then told me about Mantra Care where I can get online physiotherapy. I am so thankful to the physician that guided me about the exercise routine so that I can recover fast."
Kamya, 3 Months at MantraCare
Best physiotherapist from across the world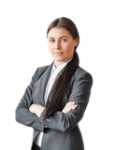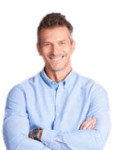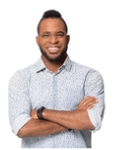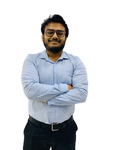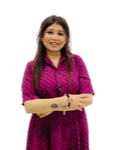 We treat nearly all muscle and joint issues
Not all physical or muscle problems are the same. Different types of problems require different treatments. At MantraCare, 200+ physical therapist the world cover a range of specialties to meet your needs be it back pain, shoulder pain, or sports injury: