Consult online with best Physios
A New Model for Spine Pain treatment
We understand that it's difficult for most of us to find time for traditional Spine physical therapy. Mantra Care brings to you online Spine pain treatment, where all Spine exercises and treatments are managed through regular online check-ins & video sessions.
Expert Physical Therapists
Mantra Care members get matched with a professional physiotherapist for one-on-one Spine pain treatment. They use interactive exercise videos available on our app to treat you.
Mantra Care physiotherapists are 100% virtual and provide physical therapy to patients without any time and geographical barriers. Our technology-enabled approach helps manage physical ailments from head to toe.
Personalized Spine Therapy
Mantra Care provides everyday exercises, home remedies, and regular check-ins for all your Spine pain physiotherapy needs. We individualize treatment for each person, with problems including Spine pain, muscle injuries, sprain, bursitis, stiffness, and more.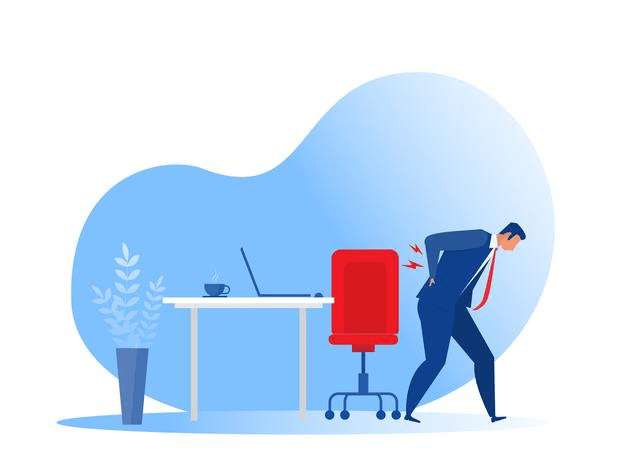 Best Spine Pain Clinic, Now In Your Pocket
Our physical therapists or PTs are available in all parts of the world via an easy-to-use mobile application. The use of artificial intelligence, and data science enables the patients to connect with expert physiotherapists and get real-time insights on their Spine-health.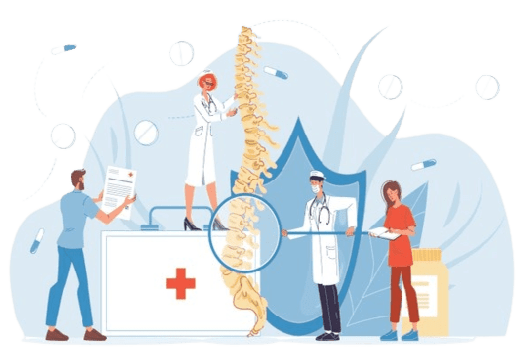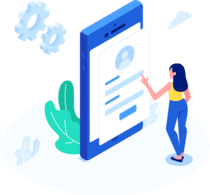 Signup for our Spine Treatment Program
Just fill up a 5-minute online form to tell us about your Spine pain history and treatment expectations.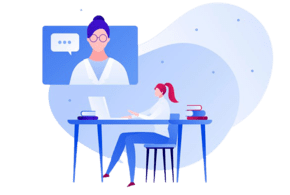 Meet your PT
We will connect you with a physiotherapist who is available 24/7 to you via call or chat.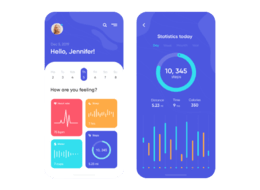 Connect to our app
Get Physical Therapy sessions on our app via video calls. Follow exercises suggested by our PT and track your progress in the app.
Meet the best online physical therapist
MantraCare physical therapists treat muscle and joint pain problems through a combination of body exercises, video demonstrations, and a healthy diet. Our treatment experience is a better traditional in-person approach in multiple ways.


Dedicated Physio
You get a personal Physio who customizes the exercise plan based on your comfort and needs

App-guided Exercises
3D animations & voice narrations in our app ensure proper and right guidance

Expert care anywhere, anytime
With over 200+ physios, MantraCare is 100% online – no waiting rooms

Exercise Kit
Complete exercise kit with elastic bands, door anchor, and a phone stand – mailed to you
A Complete Guide On Spine Physiotherapy
Understanding Spine Pain
It is very common to experience spine pain in the back or neck. Sometimes, it is chronic, otherwise, it is temporary. It generally occurs due to strained muscle or a sprain in the ligament. It may occur when you do an activity which you are not habitual of in your daily life, like moving furniture, or sitting in the same posture for a prolonged duration. It may happen that the pain comes from the damage that occurs in your spine from a condition you were born with. The pain may follow other symptoms such as stiffness, numbness, or defect in your arms and legs. Spine problems can even harm your bowels and bladder.
Symptoms Of Spine Pain
Low back, cervical and thoracic pain normally attacks the center or paraspinal soft tissue without expanding into the arms, around the chest, or down the legs. In contrast, pain radiating from the spine into the extremities or chest wall refers to structural pinching of the nerves in the spine that might need a surgical opinion if the condition fails to develop within days to weeks with non-surgical significant treatment.
Other symptoms include:
Stiffness in the low back area, reducing the range of motion

Inability to manage normal position due to stiffness and/or pain

Muscle contractions either with activity or at rest

Pain that continues for a maximum of 10-14 days

Notable loss of motor purposes such as the capacity to tiptoe or foot walk.
Causes of Spine Pain
Problems with the spine such as osteoporosis can lead to spine pain.
The human back is made up of a complex structure of muscles, discs, ligaments, tendons, and bones, which work together to support the body and enable us to move around.
The smaller segments of the spine are filled with cartilage-like pads called disks.
Problems with any of these components can lead to spine pain. In some cases of spine pain, its cause remains unclear.
Damage can result from strain, medical conditions, and poor posture, among others.
Strain
Spine pain is commonly generated from strain, tension, or injury. Frequent causes of spine pain are:
strained tissues or ligaments

a muscle spasm

muscle tension

damaged disks

injuries, fractures, or falls
Activities that can lead to strains or spasms include:
lifting something inappropriately

lifting something that is too heavy

making an abrupt and awkward movement
Movement and posture
Adopting a really hunched sitting position when using computers may result in increased back and shoulder problems over time. Spine pain also can result from some everyday activities or poor posture. Examples include:
twisting

coughing or sneezing

muscle tension

over-stretching

bending awkwardly or for long periods

pushing, pulling, lifting, or carrying something

standing or sitting for long periods

straining the neck forward, like when driving or employing a computer

long driving sessions without an opportunity, even when not hunched

sleeping on a mattress that doesn't support the body and keeps the spine straight.
Medical treatment
If home treatments don't relieve spine pain, a doctor may recommend the subsequent medication, physiotherapy, or both.
Medication:

Spine pain that doesn't respond well to OTC painkillers may require a prescription NSAID. Codeine or hydrocodone, which are narcotics, could also be prescribed for brief periods. These require close monitoring by the doctor. In some cases, muscle relaxants could also be used.

Antidepressants:

Amitriptyline, could also be prescribed, but research is ongoing at their effectiveness, and therefore the evidence is conflicting.

Physical therapy:

Applying heat, ice, ultrasound, and electrical stimulation, also as some muscle-release techniques to the rear muscles and soft tissues, may help alleviate pain. because the pain improves, the physiotherapist may introduce some flexibility and strength exercises for the rear and abdominal muscles. Techniques for improving posture can also help. The patient is going to be encouraged to practice the techniques regularly, even after the pain has gone, to stop spine pain recurrence.

Cortisone injections:

If other options aren't effective, these could also be injected into the epidural space, round the medulla spinalis. Cortisone is an anti-inflammatory. It helps reduce inflammation around the nerve roots. Injections can also be wont to numb areas thought to be causing the pain.

Botox:

Botox (botulism toxin), consistent with some early studies, is assumed to scale back or spinal pain by paralyzing sprained muscles in spasm. These injections are effective for about 3 to 4 months.

Traction:

Pulleys and weights are wont to stretch the rear. this might end in a herniated disk moving back to position. It also can relieve pain, but only while traction is applied.

Cognitive-behavioral therapy (CBT):

CBT can help manage chronic spine pain by encouraging new ways of thinking. it's going to include relaxation techniques and ways of maintaining a positive attitude. Studies have found that patients with CBT tend to become more active and do exercise, leading to a lower risk of spine pain recurrence.
Physiotherapy for Spine Pain
Many sufferers who have chronic spinal pain are advised to possess physiotherapy with us for four weeks or longer. The term of Physiotherapy depends upon the complexity of the case. If you're taking the power of Physiotherapy for spine pain, you'll enjoy many benefits like facilitating the functioning of your back and decreasing the pain to an excellent extent.
Forms Of Physiotherapy For Spine Pain
The most common sort of physiotherapy include:
Passive Physical Therapy:

This sort of physiotherapy includes heat application, usage of ice packs, and electrical stimulation. for instance, a hot pad is often wont to warm up the muscles and make them more flexible for the exercises.

Active Physical Therapy:

Active physiotherapy is more about exercising and stretching muscles in order that they open up, relieving the pain as a consequence. Once we avail of Physiotherapy services for spine pain, people usually choose this sort of therapy.
Benefits Of Spinal Physiotherapy
Here are a couple of benefits that an individual can enjoy if he takes physiotherapy for spine pain.
Personalized care

Restored mobility

Elimination of the necessity of the surgery

Reduction of the complications of the surgery

Reduction within the risk of falls
10,000+ Happy Spine Pain patients from the world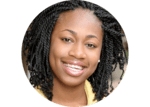 "My life turned upside down when I got married and we shifted to a new place. Being in a strange country made us struggle for a long time. The household things and jobs are two things that can never be managed together. I started feeling pain in my spinal cord, which brought along the pain in the back, neck, and even in the shoulders. It got severe in just a few days. Then my husband told me about Mantra care and we subscribed to its online mode. Thanks to the physician who did not let me hamper my work and still gave me the best that he could in the online sessions."
Mary, 4 years on MantraCare
Best physiotherapist from across the world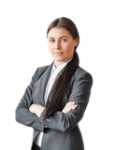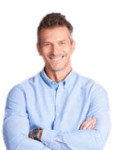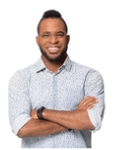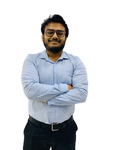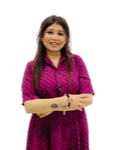 We treat nearly all muscle and joint issues
Not all physical or muscle problems are the same. Different types of problems require different treatments. At MantraCare, 200+ physical therapist the world cover a range of specialties to meet your needs be it back pain, shoulder pain, or sports injury: