Consult online with best Physios
A New model for Wrist Pain treatment
We understand that it's difficult for most of us to find time for traditional wrist physical therapy. MantraCare brings to you online wrist pain treatment, where all wrist exercises and treatments are managed through regular online check-ins & video sessions.
Expert Physical Therapists
Mantra Care members get matched with a professional physiotherapist for one-on-one wrist pain treatment. They use interactive exercise videos available on our app to treat you.
Mantra Care physiotherapists are 100% virtual and provide physical therapy to patients without any time and geographical barriers. Our technology-enabled approach helps manage physical ailments from head to toe.
Personalized Spine Therapy
MantraCare provides everyday exercises, home remedies, and regular check-ins for all your wrist pain physiotherapy needs. We individualize treatment for each person, with problems including wrist pain, muscle injuries, sprain, bursitis, stiffness, and more.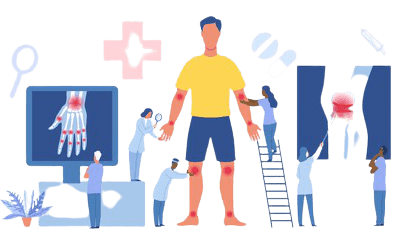 Best Wrist Pain Clinic, Now In Your Pocket
Our physical therapists or PTs are available in all parts of the world via an easy-to-use mobile application. The use of artificial intelligence, and data science enables the patients to connect with expert physiotherapists and get real-time insights into their wrist health.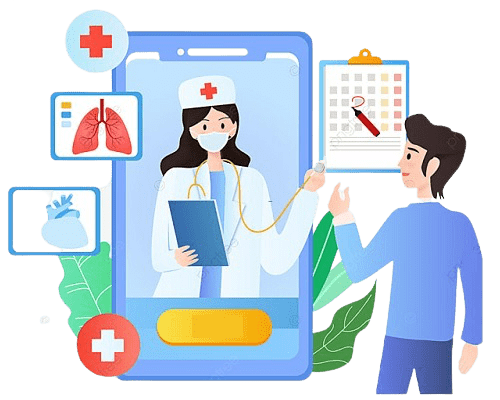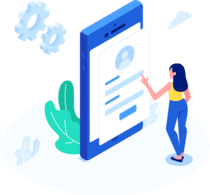 Signup for our Wrist Treatment Program
Just fill up a 5-minute online form to tell us about your wrist pain history and treatment expectations.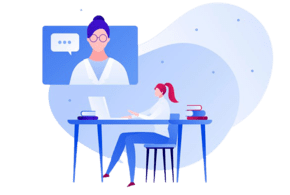 Meet your PT
We will connect you with a physiotherapist who is available 24/7 to you via call or chat.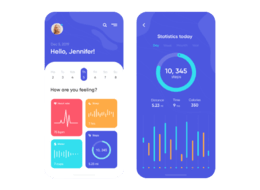 Connect to our app
Get Physical Therapy sessions on our app via video calls. Follow exercises suggested by our PT and track your progress in the app.
Meet the best online physical therapist
MantraCare physical therapists treat muscle and joint pain problems through a combination of body exercises, video demonstrations, and a healthy diet. Our treatment experience is a better traditional in-person approach in multiple ways.


Dedicated Physio
You get a personal Physio who customizes the exercise plan based on your comfort and needs

App-guided Exercises
3D animations & voice narrations in our app ensure proper and right guidance

Expert care anywhere, anytime
With over 200+ physios, MantraCare is 100% online – no waiting rooms

Exercise Kit
Complete exercise kit with elastic bands, door anchor, and a phone stand – mailed to you
A Complete Guide On Wrist Pain Physiotherapy
Understanding Wrist Pain
Wrist pain is usually caused by sprains or fractures from sudden injuries. But wrist pain can also occur when you have long-term problems, like repetitive stress, arthritis, and carpal tunnel syndrome.
Because numerous factors can cause wrist pain, diagnosing the precise and accurate cause is often difficult, But an accurate diagnosis is important for correct treatment and healing.
Treatment of Wrist Pain
You can use the subsequent methods to treat wrist pain.
wearing a wrist brace or splint to scale wrist swelling and ease the pain.

applying hot or cold compresses for 10 to twenty minutes at a time.

taking anti-inflammatory or pain-relieving medications, like ibuprofen or naproxen.

having surgery to repair the median nerve, in severe cases.
Other methods to treat wrist pain are as follows:
Physical therapy
When we apply heat in the sort of electrical stimulation and ultrasound in order that the body can work upon the soft tissues to scale back the physical pain, it's called physiotherapy. It also includes several exercises that produce heat within the body for muscle strengthening.
Massage
We can also give deep massages to the muscle tension which is caused because of strains and sprains. It also can release the strain in your muscles and other soft tissues.
Medication
If the wrist pains aren't getting treated with the help of home remedies and physiotherapy then you should consider visiting a doctor and getting medicine. He may suggest certain anti-inflammatory nonsteroidal drugs like hydrocodone and codeine.
Physiotherapy For Wrist Pain
Wrist pain can occur as a result of an injury in the hand, or an accident while performing some energetic activity, like playing, boxing, or lifting something heavy. Sometimes, the pain gets so intense that an individual cannot even relax after having surgery. In such events, physiotherapy is that the best treatment that an individual can take. The method could be slow but you'll never find the pain to reappear ever after again.
Forms of Physiotherapy For Wrist Pain
The most common sort of physiotherapy include:
Passive Physical Therapy: This sort of physiotherapy includes heat application, usage of ice packs, and electrical stimulation. for instance, a hot pad is often wont to warm up the muscles and make them more flexible for the exercises.
Active Physical Therapy: Active physiotherapy is more about exercising and stretching muscles in order that they open up, relieving the pain as a consequence. Once we avail of Physiotherapy services for wrist pain, we can get rid of all the pain, and also we can prevent it from coming back after some interval of time.
Benefits Of Wrist Physiotherapy
Here is a list of all the possible benefits that an individual can enjoy if he goes for wrist physiotherapy:
Reduce hand pain: The most important advantage of hand therapy is decreasing pain in your wrists.

Ease arthritis symptoms: Your wrist is formed from tiny joints. When these small joints start developing any sort of pain, one can go for wrist physical therapy.

Build stronger wrists. Wrist therapy improves your hand and wrist strength.

Alleviate symptoms of severe medical conditions.

Avoid surgery.
10,000+ Happy Wrist Pain patients from the world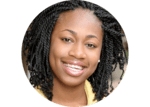 "Being a volleyball player has a lot to do with my wrist. My wrist was broken during the tournament when I was playing an interstate match. I underwent surgery to fix the joints in place, but it still has not completely recovered. Then I came to know about Mantra Care, from where I took my online session at very affordable prices. Believe me, they transformed my pain as well as my thoughts about online physiotherapy. It was so effective that I would highly recommend everyone who is suffering from any kind of pain should go to the physiotherapists at Mantra Care."
Kamya, 3 Months at MantraCare
Best physiotherapist from across the world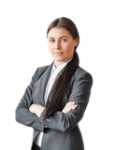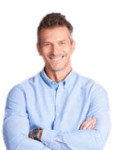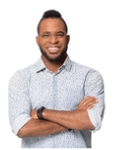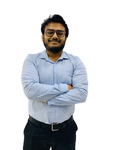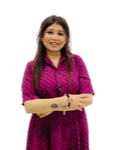 We treat nearly all muscle and joint issues
Not all physical or muscle problems are the same. Different types of problems require different treatments. At MantraCare, 200+ physical therapist the world cover a range of specialties to meet your needs be it back pain, shoulder pain, or sports injury: