Primary Care Physicians Online | Best Doctors Near you
Affordable & best Primary Care treatment by top doctors
Online Primary Care Consultation available 24/7
Treatment for health problems including Cold, Cough, Constipation, Diarrhoea, Ear Problems, Fever & Headache starting $10
Online Consultation

---
Book Appointment online with top Physicians / Doctors
A new model for Primary Care
Your Primary Care specialist can now treat you online with regular virtual check-ins & teleconsultations. Get online treatment for urgent care issues such as Cold, Cough, UTI, Constipation, Diarrhoea, Fever & Headache by top doctors, wherever & whenever you want.
Specialized health coaching
Mantra Care members get connected with a doctor/ health coach for treatment and one-on-one coaching.
Continuous Remote Medical Care
Mantra Care doctors are 100% virtual and provide care, whenever & wherever needed. Our technology-enabled approach helps manage Primary Care with minimal medications.
Our primary care physicians will conduct wellness, screenings and manage urgent care and chronic care condition, provide follow-up care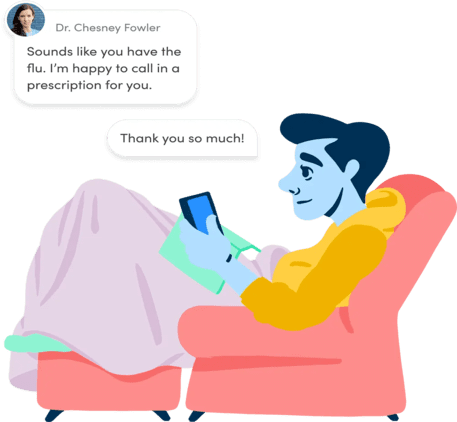 World's best Primary Care clinic in your pocket
Our medical care providers and health coaches are available in all parts of the world on a real-time basis through an easy-to-use mobile application. The use of technology and data science enables expert care for all of our patients. Our wide range of specialists treats you from head to toe.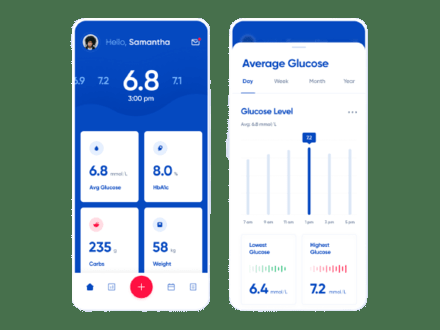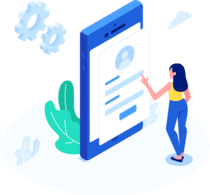 Signup for Primary Care treatment
Complete a 5-minute online form to tell us about your symptoms and treatment expectations.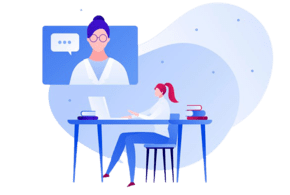 Meet your care team
We'll connect you with a Primary Care physician/ expert available 24/7 to you via call or chat.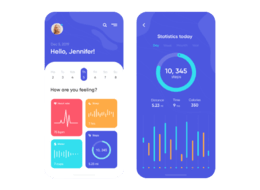 Connect to our app
Follow suggestions provided by the app and our doctors /experts for Primary Care. Track your medication/progress in the app
Primary health care is providing accessible and linked health care services by our specialized Mantra care physicians.
Our primary care service aims at meeting health care needs and develop a mutual partnership between the patient and the health care worker.
Primary care treatment at MantraCare takes care of urgent care (Cold, Cough, Constipation, Diarrhoea, Fever & Headache) and chronic diseases (diabetes & asthma)
In primary care, we provide you with different services such as health promotion, patient education, counseling, and treatment of chronic diseases.
Followed by a personal consultation, these services are performed by a specialized physician from Mantra care.
There are different variety of primary care doctors including:
Family Medicine Doctor: A family doctor will provide treatment for the whole family while offering trustworthy advice and acquiring medical history.
Internal medicine and pediatricians: These types of doctors treat minor illnesses, injuries and take care of treatment from early childhood to adulthood.
OB-GYN (Obstetrics and gynecologist: These types of doctors have specialized knowledge in women's health.
Some of the things we treat









Meet the Best Online Primary caregiver in the World
Specialists at Mantra Care treat your illness while eliminating the time and distance barriers. They provide personalized medical treatment through a combination of a healthy diet, exercises & medications. Our doctors will provide a personalized solution to all your queries

Dedicated health coach
Daily support and answers to primary questions are just a message away

Continuous medical supervision
The doctor-led care team monitors your report continuously via the app

Patient community
A private, opt-in forum for support from others suffering from similar issues

Expert care anywhere, anytime
Mantra Care is 100% online—no waiting rooms, just on-demand care
10,000+ Happy Primary Care patients from the world
Our Patients Are Redefining Success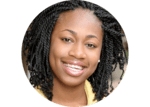 "Having a health concern at while at work is painful! Presentations and meeting can't wait till to get back from doctor. I tele-consulted with MantraCare through our employer program. I am very satisfied with the service. The doctor was attentive and efficient. I now consultant them regularly for cough, cold, headache and other health issues"
Carol
2 years on MantraCare
Is the Mantra Care Primary Care treatment program 100% free?
How Mantra Care treats Primary Care?
Can Online Doctors/ Coaches Prescribe Primary Care Medication?
Who is a Primary care physician?
How often should I go to see my PCP (primary care physician) if I have good health?
Will I get the insurance reimbursement for primary care?
What are the primary care conditions that Mantra Care treats?
Who is eligible for the Mantra Care Primary Care program?