Australia's top-rated employee wellness program
Help keep your employees happy, healthy, and productive with our wellness programs, suitable for both small and large businesses.

Healthier employees, better business outcomes
Try MantraCare Wellness Program free
"*" indicates required fields
What is an Employee Wellness Program?
Employee wellness programs are a collection of initiatives within an organization that promotes healthy lifestyles among employees. In the recent survey, it was revealed that over 70% in Australia suffer from work stress or chronic health condition costing 35% productivity loss to companies there! To keep your staff happy and productive you should implement employee well-being program – these help reduce this costly effect on businesses by helping them lead healthier lives with more energy for their jobs as they go about doing yours every day.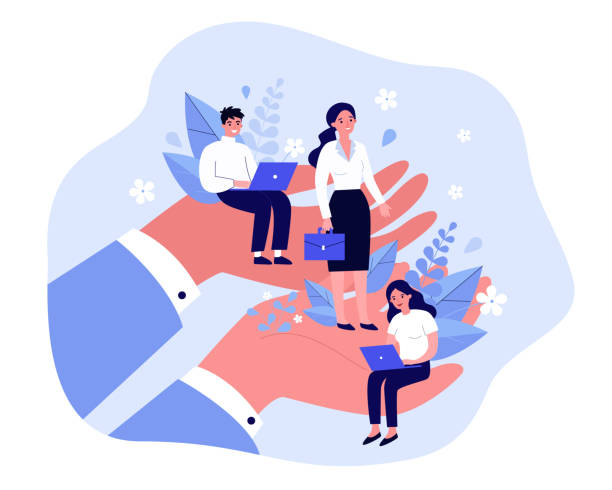 Top Employee Wellness Programs in Australia
The global wellness market is on the rise, with employees in countries like Australia increasingly focusing their attention to both mental health ( Employee Assistance Programs ) as well as physical fitness. Corporates are signing up for programs that include chronic disease management or nutrition counseling; these types of services can help people maintain good eating habits while discouraging them from smoking cigarettes. Below is a list of some of the top wellness programs run by businesses in Australia.
Mental Health Counseling

Mental health counseling is now a common practice in the Australia. It has been shown to reduce stress and anxiety, develop more mindfulness skills for employees as well promote better sleep patterns which leads them towards feeling much less sad or down right away after receiving treatment! Mental Health EAP Program can help you run these sessions so that your company runs smoothly while still improving employee quality of life at all times.
Physical Therapy

With over 30% of the Australia's workforce reporting some form physical pain, companies are offering programs where a personal online physiotherapist is assigned to each employee. Workers can take sessions using their office breaks or at home as needed while in treatment for this condition that negatively impacts work performance and overall job satisfaction levels among workers who experience it.
Yoga or Fitness Classes

Many Australia companies are looking to encourage yoga during the workday. As such, fitness classes can help employees address their physical, mental and social well being in a fun way that doesn't feel too literal or contrived. Fitness sessions don't always need be limited just for those on an exercise routine as guided meditation helps people manage stress at work.
Chronic disease management

Chronic diseases such as diabetes and hypertension affect over 25% of all workforce in Australia. These chronic conditions can be cured via positive changes to your diet or exercise routine, which will also help improve employee productivity levels. Several companies have started programs that work towards curing these ailments through lifestyle modification practices like better nutrition with mindful eating habits for diabetics. regular moderate physical activity coupled by weight management tips from fitness experts if you're dealing with high blood pressure.
Women health (PCOS | Fertility)

There is a growing awareness of the importance for employers to focus on women's health issues. Many companies in Australia today offer several programs that are specifically tailored towards Pregnancy and/or Infertility, such as PCOS & Fertility treatment options in an effort provide better employee services while also focusing on their employees' needs.
Telemedicine

Telemedicine is a business that provides healthcare services over the internet. It's been on the rise for decades, and now small businesses are utilizing this technology in order to cut costs with more affordable visit pricing plans than ever before.
Tobacco Cessation

45% of all employees in the Australia, and nearly 20% who work at least one hour per week could be eligible for a tobacco cessation or de-addiction program
Employers in Australia continue to see financial, workplace/organizational reasons as well as health benefits from providing these services because it's so important that we help our colleagues quit smoking cigarettes if they want too.
Weight Management
Employees in the Australia should invest into a weight management program. These programs focus on helping employees achieve and maintain healthy weights, with an emphasis towards exercise & nutrition to reduce health risks associated with being overweight or obese.
Meet MantraCare - Best employee wellness provider in Australia
MantraCare is comprehensive and affordable, and fits the bill for both large and small businesses.  With our 10+ employee wellness programs, MantraCare is the only corporate wellness benefit program you will ever need:
MantraCare Employee Wellness Program Benefits
Most of our clients in Australia achieved a positive ROI on their employee health investment. We helped them make healthier and happier workplaces, leading to improved employee productivity, improved employee morale, lower absenteeism & higher retention. 
Felt more equipped to manage stress
IT Company, Australia
Reported increase in productivity
FMCG Company, Australia
Saved due to turnover reduction
Hospitality Company, Australia
100+ Companies in Australia Trust MantraCare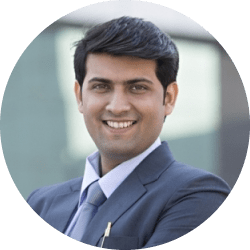 "We have been so happy with Mantra Care Wellness programs as part of our agency's wellness program and I would highly recommend them to any company wanting to improve the health of their employees. They provide the best solutions for physical health and mental health issues."
Amias, Senior VP HR
IT Services Company, Australia
MantraCare has its presence in major cities in Australia
Sydney
Melbourne
Brisbane
Perth
Adelaide
Tweed Heads
Maitland
Canberra–Queanbeyan
Sunshine Coast
Central Coast
Wollongong
Geelong
Hobart
Townsville
Cairns
Toowoomba
Darwin
Ballarat
Bendigo
Albury–Wodonga
Top EAP providers or Corporate Wellness companies in Australia
Australia has hundreds of corporate wellness providers. Below is a list of some of the top employee wellness companies in Australia:
MantraCare
Offers a comprehensive and affordable program with mental health, smoking cessation, diabetes reversal, physio therapy & more. Their plans start at $20 per employee for companies in Australia.
Acacia Connection
Acacia Connection offers high quality EAP counselling, workplace interventions and human resource support services.
ACT CURIOUS EAP
ACT Curious EAP, Australia's first ACT & Mindfulness EAP provider helps businesses and organisations improve the productivity of their management, employees and staff with result-driven mental health therapy and training.
Drake Workwise
Drake WorkWise is a highly experienced national provider who partners with clients to embed EAPs into an organisation's culture.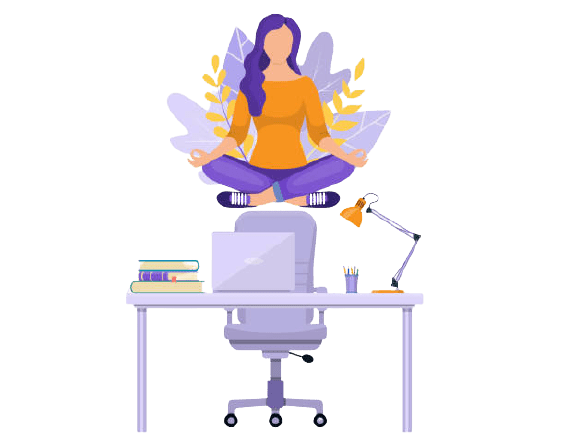 Frequently Asked Question's