The Digital MSK Clinic proven to deliver results at scale
MantraCare puts patients along a digital fast-track to recovery by putting an on-demand physical therapy clinic in each employee's home. Keep your employees free from MSK issues and reduce absenteeism with our Physical therapy for corporate employees program.
Healthier employees, better business outcomes
Try MantraCare Wellness Program free
"*" indicates required fields
Digital Physio for your Workplace
An MSK program provides manual therapy, education and advice related to body pain issues. We want to encourage development and serve in MSK recovery, enabling employees to stay at  work while helping them remain well and healthy. Physical therapy programs help employees initiate their own self care through guided sessions from professionals PTs.

MantraCare employees wellness program consists of Physical therapy for corporate employees that will help employees to get rid of pain. MantraCare has helped more than 5000 employees with their conditions.
Benefits of Physical therapy for Employees
Employee wellness programs typically focus on 2 key dimensions: Employee mental and physical health. Mental health or Employee assistance programs have been the primary focus area for most companies. Lately, corporates have started signing up for physical wellness programs as well. Physical health or wellness programs typically include activities such as chronic disease management, nutrition counseling, smoking cessation, etc. Below is a list of some of the top wellness programs run by businesses in World:

Makes employees healthy and increases their productivity and overall performance at work. 

Helps in cutting the medical billing cost by avoiding Overprescription of opioids, Unnecessary imaging, Costly injections, Preventable surgeries

Lower rates of employee absenteeism

Higher levels of employee retention
Meet MantraCare- The best MSK Clinic for your employees
We offer a 100% online program backed by years of research and program professional PTs. Your employee's gets consultation for Physical therapy, online with regular virtual check ins & teleconsultations
Expert Physical therapists
Mantra Care members get matched with a professional physiotherapist for one-on-one treatment. They use interactive exercise videos available on our app to treat you.
Continuous Medical Care
Mantra Care PTsare 100% virtual and provide medical care to patients without any time and geographical barriers. Our technology-enabled approach helps manage physical ailments from head to toe.
Personalized Physical Therapy
MantraCare provides everyday exercises, home remedies, and regular check-ins for all your physiotherapy needs. We individualize treatment for each person, with problems including back pain, arthritis, muscle injuries, and more.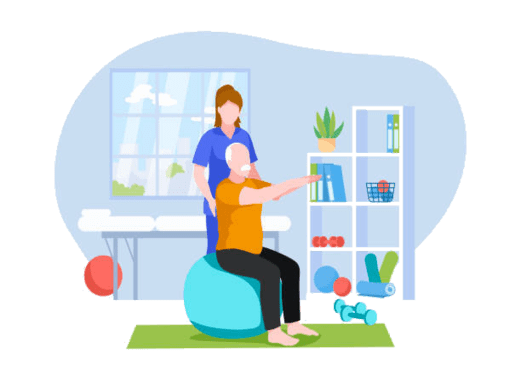 We treat nearly all muscle and joint issues
Not all physical or muscle problems are the same. Different types of problems require different treatments. At MantraCare, 200+ physical therapist from  the world cover a range of specialties to meet your needs be it back pain, shoulder pain, or sports injury:
Most of our clients got a positive ROI on their employee health investment. We helped them make healthier and happier workplaces, leading to improved employee productivity, improved employee morale, Lower absenteeism & Higher retention.
Got relief from pain
IT Company
Reported increase in productivity
FMCG Company
Were satisfied with the program
Hospitality Company
100+ Companies across the World trust MantraCare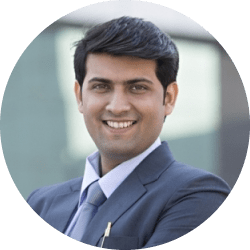 "Individuals from divisions across the organization have expressed how much the substance on MantraCare has assisted them being pain free with certain health conditions. They have a highly driven team which offers services such as manual therapy, yoga, exercises, etc as a part of physical therapy"
Kevin, Vice President HR
Global IT Services Company
One stop Employee Wellness solution
MantraCare is comprehensive and affordable, and fits the bill for both large and small businesses.  With our 10+ employee wellness programs, MantraCare is the only corporate wellness benefit program you will ever need:
Frequently Asked Question's