Help your Employees Control Hypertension
Keep your employees healthy and productive & reduce healthcare costs and absenteeism with our hypertension control program.
Healthier employees, better business outcomes
Try MantraCare Wellness Program free
"*" indicates required fields
What Is The Hypertension Control Program?
Hypertension Control Program for corporate is a hypertensive patient's program that performs its monitoring, treatment, and follow-up by defining the control parameters of doctors. This program can be combined with medical devices such as monitors measuring blood pressure and pulse along with a device to measure the amount of urine output during the day and night. 
When an employee suffers from high blood pressure or high pulse, they will receive proper care at workplaces by controlling their lifestyles and diets. In addition, if the results of the tests conducted with the medical devices installed in workplaces show that hypertension is caused because there is a sleep disorder or stress causing it. An expert specializing in stress reduction counseling or clinical psychology will be dispatched to the workplace to provide counseling. The patient is given a measurement schedule by the doctor at the beginning of the program, and the blood pressure and pulse are measured by medical devices installed at workplaces.
Benefits Of Hypertension Control Program At Workplace
A hypertension control program helps companies with the financial costs of providing health insurance. A hypertension program provides adequate coverage for employees who have hypertension or are at risk of developing it. This program helps to alleviate some of the burdens on employers who do not currently provide any health care benefits for their employees. this will be an advantage because it provides more workers with coverage which in turn allows them to continue working instead of quitting their jobs due to illness.
So, the major benefits of hypertension control program include:
Reduces healthcare costs by providing access to preventive care. 

Allows workers to keep working while treating the disease at the same time, which increases employee retention

Lowers the rates of absenteeism to a great extent

The hypertension control program also reduces the risk of other chronic diseases, hence improves employee health and productivity by almost 45%.

Fewer disability claims

Some other benefits are improved employee morale, job satisfaction, and increased employee engagement.
Meet MantraCare  – The best Corporate Hypertension Control program
We offer a proprietary and 100% online model for workplace hypertension control programs. Your employees get consultation for treating high blood pressure, online with regular virtual check-ins & teleconsultations
Addresses the root cause
Most people experience several health problems because of increased blood pressure. MantraCare employee hypertension control programs help employees to overcome it and eradicate the root cause itself. MantraCare coaches provide virtual consultation to the patients whenever and wherever needed.
Customized Hypertension Control Programs
Healthcare experts and doctors at MantraCare helps employees treat high blood pressure. Treating hypertension requires adopting new habits and a healthy lifestyle. A customized session is prepared for each employee taking into consideration individual needs.
Holistic Program
MantraCare offers Self-awareness, self-education, and several resources that help in treating hypertension. Our app has exercises and tools, lessons, and community to help employees treat hypertension and its symptoms.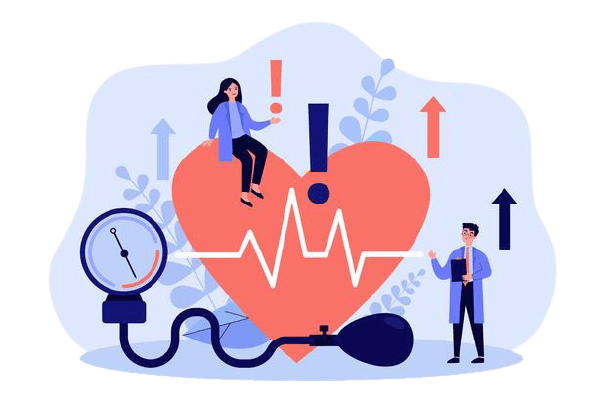 Most of our clients got a positive ROI on their employee health investment. We helped them make healthier and happier workplaces, leading to improved employee productivity, improved employee morale, Lower absenteeism & Higher retention.
Treated Hypertension successfully
IT Company
A reported increase in productivity
FMCG Company
Saved in health care costs
Hospitality Company
100+ Companies across the World trust MantraCare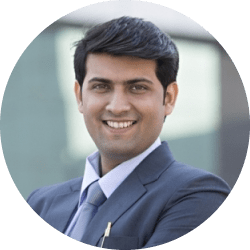 "Individuals from divisions across the organization have expressed how much the substance on MantraCare has assisted them in treating high blood pressure. They have a highly driven team which offers all the tools such as teleconsultation, customized diet plans, uses of medicines, etc needed for treating hypertension and its symptoms."
Kevin, Vice President HR
Global IT Services Company
One stop Employee Wellness solution
MantraCare is comprehensive and affordable, and fits the bill for both large and small businesses.  With our 10+ employee wellness programs, MantraCare is the only corporate wellness benefit program you will ever need:
Frequently Asked Question's