Help your Employees Quit Smoking
Keep your employees healthy and productive & reduce healthcare costs and absenteeism with our smoking cessation programs.
Healthier employees, better business outcomes
Try MantraCare Wellness Program free
"*" indicates required fields
What is the Smoking Tobacco Cessation program?
Tobacco smoking is the leading cause of  many life-threatening diseases. Not only that, it also affects quality of life and a person's mental health. Smoking affects a person's productivity, attention span and overall health. The good news is that more than half of those who smoke want to quit already. 
Smoking tobacco at the workplace does not only harm the health of employees but lowers workforce productivity by various means. Employees that smoke take more smoking related absences due to nicotine cravings and smoking breaks. Employees who are addicted to tobacco or smoking are associated with higher health care costs. All of these impacts business success. 
Smoking Cessation programs help employees quit smoking at the workplace. These include a combination of medication and psychological techniques. MantraCare has helped more than 5,000 tobacco users develop the skills and confidence to successfully quit.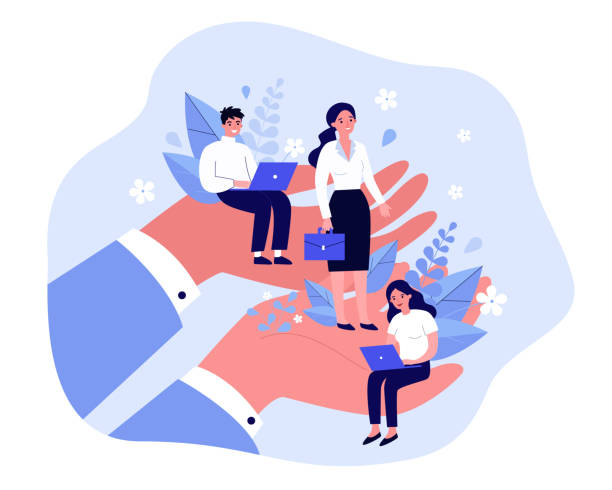 Benefit of Employee smoking cessation program at workplace
Addiction rates are at crisis levels in Globally.  1 in every 4 remote workers reported going to work impaired by drugs or alcohol. >50% of those that experience mental illness also experience substance use disorder, and vice versa. But early intervention reduces healthcare costs and saves lives. Benefits of smoking cessation program includes:

Makes employees healthy and increases their productivity and overall performance at work. 

Helps in cutting the medical billing cost by almost ⅕ the traditional amount

Long term support for the employees

Lower rates of employee absenteeism

Higher levels of employee retention
Meet MantraCare  – The best Corporate Smoking Cessation program
We offer a proprietary and 100% online model for workplace smoking cessation programs. Your employee's gets consultation for quitting smoking, online with regular virtual check ins & teleconsultations
Addresses the root cause
Most of the people smoke because of stress. MantraCare employee smoking cessation programs help employees to reduce stress, and eradicate the root cause itself. MantraCare coaches provide virtual consultation to the patients whenever and wherever needed.
Customized quit smoking plan
Healthcare experts and counselors at MantraCare break the stigma around smoking and make employees feel comfortable. Quitting smoking requires adopting new habits and a healthy lifestyle.A customized plan is prepared for each employee taking into consideration individual needs.
Holistic program
MantraCare offers Self-awareness, self-education and several resources that help in quitting smoking. Our app has exercises (Breathe into stress, FiveFinger) and tools ( goal setting, Habit loop), lessons and community to help employees Quit addictions.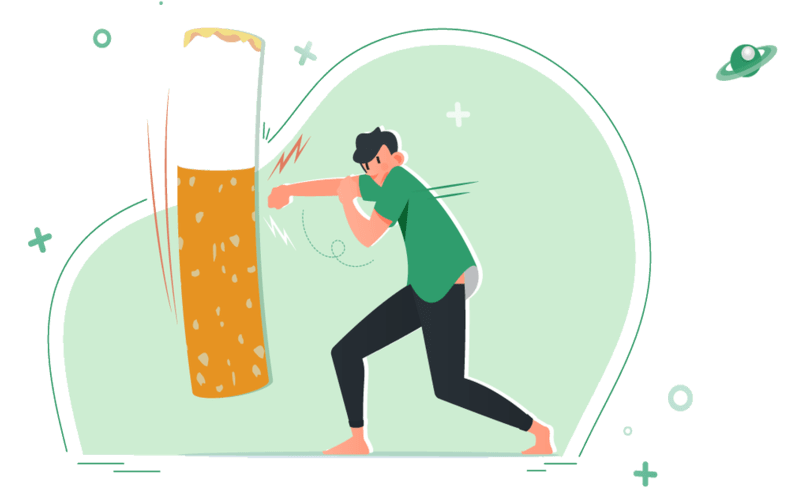 Most of our clients got a positive ROI on their employee health investment. We helped them make healthier and happier workplaces, leading to improved employee productivity, improved employee morale, Lower absenteeism & Higher retention.
Reported increase in productivity
FMCG Company
Saved in health care costs
Hospitality Company
100+ Companies across the World trust MantraCare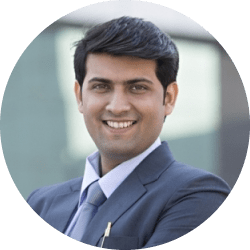 "Individuals from divisions across the organization have expressed how much the substance on MantraCare has assisted them with quitting smoking. They have a highly driven team which offers all the tools such as counseling for quitting smoking, uses of medicines and patches, etc needed for de-addiction or smoking cessation!"
Kevin, Vice President HR
Global IT Services Company
One stop Employee Wellness solution
MantraCare is comprehensive and affordable, and fits the bill for both large and small businesses.  With our 10+ employee wellness programs, MantraCare is the only corporate wellness benefit program you will ever need:
Frequently Asked Question's