Aloe Vera Gel for Face
Aloe vera is a plant with aloe barbadensis, aloe Ferox, aloe arborescens, and aloe vera the most common species. The aloe vera gel for the face has been used by many people to get rid of acne scars, reduce inflammation on the skin and keep it moisturized. It also helps in reducing wrinkles caused by aging or sun exposure.
The benefits of aloe vera gel are not limited to just beauty treatments but also extend to other areas like health issues such as diabetes mellitus type II where it reduces blood sugar levels.
Benefits of Aloe Vera Gel For Face
Aloe vera gel is known to have many uses due to its aloetic properties. It has been used since ancient times for various purposes including:
Soothes Sunburn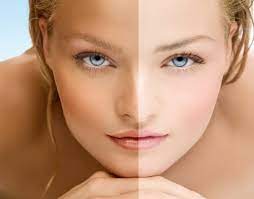 Referred to as "burn plant", aloe vera gel holds the capacity to soothe sunburn. It can also soothe minor burns, itchiness, and rashes due to its soothing properties. because it contains certain components such as aloin, aloe vera gel is also known to possess laxative properties. Aloesin and aloetic acid present in aloe vera gel can soothe itching and inflammations caused by bacteria on the skin.
Treats Acne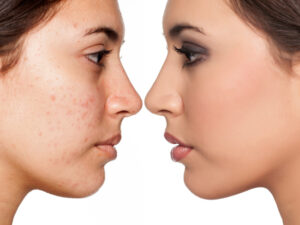 Aloe vera gel is also known as a natural moisturizer that can hydrate dry skin without clogging pores or leaving an oily residue on the face. Since aloe vera gel is a great source of antioxidants and aloetic compounds, it can protect the skin from harmful UV rays as well as promote healthy cell growth. In addition to its many benefits, aloe vera gel also contains certain components such as amino acids that aid in the development of collagen which may lead to reduced wrinkles on your face.
Moisturizes Skin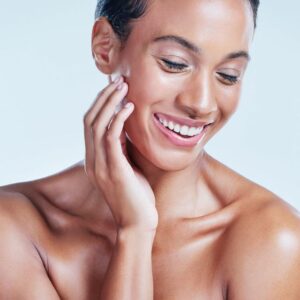 Aloe vera gel contains aloetic compounds that help in boosting the skin's moisture content. It can also help you get rid of dry, flaky, and itchy skin. Aloe vera gel makes your face look supple and smooth which is why aloe vera-based products are often used by women to treat fine lines on their faces.
Treats Mouth Sores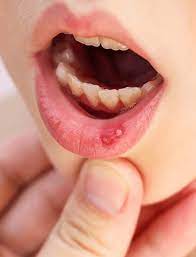 Aloe vera gel is also known to treat mouth sores. It can speed up the recovery process, reduce pain and discomfort caused by them without any side effects on your lips or gums. aloe vera gel can be directly applied onto the affected area for relief from pain within a few minutes of application. Aloesin present in aloe vera gel has analgesic properties that can reduce inflammation of the gums.
Slows Down The Signs Of Ageing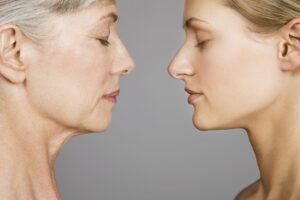 Aloe vera gel is a great natural moisturizer that can keep your skin smooth and supple by hydrating dry skin. aloe vera also has anti-aging properties due to its antioxidant content, aloetic compounds, and amino acids which may lead to reduced fine lines on your face over time.
Fights Back Blemishes and Acne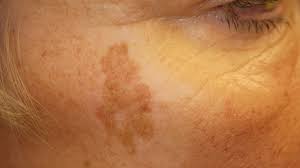 Aloe vera gel can also help you get rid of blemishes and acne naturally. aloetic compounds present in aloe vera gel may fight back pimples, blackheads, whiteheads, or other forms of acne while reducing inflammation to make your face look better. Aloe vera is a natural moisturizer that prevents dryness and flaking of the skin.
Exfoliates the Skin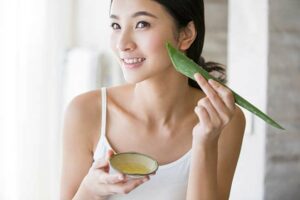 Aloe vera gel is also known to act as an exfoliator. aloetic compounds present in aloe vera can help you get rid of dead skin cells which may cause acne, blemishes and clog the pores on your face if not removed regularly. Furthermore, aloesin has anti-inflammatory properties that can help reduce the symptoms of acne and get rid of redness on your face.
Cleanses Skin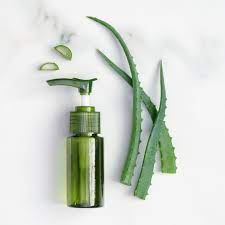 Aloe vera gel helps cleanse your skin by removing excess oil and dirt through its aloetic properties. aloesin present in aloe vera has astringent properties which may shrink pores on the face to keep it free of blackheads, whiteheads, or other forms of acne. Aloe vera is also known to get rid of excess oil without drying out your skin.
Reduces Skin Irritation
Aloe vera gel is also known to have anti-inflammatory properties that can reduce skin irritation caused by acne, sunburn, or other skin conditions. aloesin present in aloe vera has analgesic properties that may soothe inflammation on your face and reduce discomfort due to dryness of the skin.
Fights Back Against Free Radicals
Aloe vera gel is also known to fight back free radicals which may cause damage and wrinkling of the skin. aloesin present in aloe vera can help reduce oxidative stress on your face that occurs when harmful chemicals come into contact with the skin. Aloetic compounds present in aloe vera can slow down aging by protecting the skin from free radicals.
How to Use Aloe Vera for Face?
Aloe vera is a well-known plant that has aloes that are used for the treatment of skin conditions. It can be used to treat acne, sunburns, and other skin-related problems. Aloe Vera gel for the face is always available in the market but you can also use aloe vera from home or a nearby store without any side effects.
Aloe vera is a very popular ingredient in many expensive face products for its moisturizing and soothing properties. You can have aloe vera gel from home by breaking off aloe leaves or you can buy aloe-based skincare products that are available at the store such as lotions, creams, cleansers, etc.,
Aloe Vera Face Pack For Dry Skin
This DIY face mask will help you transform your dry, drab skin into plump, supple skin. Simply combine Aloe Vera gel, honey, and cucumber in a blender. These three substances hydrate your skin and leave it feeling soft and silky:
Aloe Vera gel (one tablespoon)

1 Cucumber, sliced

Honey (one spoonful)
Cucumber slices should be blended. Toss in the Aloe Vera gel and honey to make a paste. Apply the mixture to the entire face and neck area and leave on for 20 minutes. Rinse it with lukewarm water thereafter.
Aloe Vera Face Pack For Oily Skin
This Aloe Vera faces pack aids in the removal of excess sebum from the skin. It also aids in the prevention of acne.
What You Will Require:
10 to 12 drops tea tree oil 

fresh aloe vera gel
To make a smooth paste, mix together fresh Aloe Vera gel and tea tree oil. Apply the mixture to your face and let it on for the night. In the morning, rinse it off with lukewarm water. This may be done twice a week.
This face mask moisturizes and brightens your complexion. It is suitable for all skin types, but especially sensitive and normal skin. It aids in the relief of rash and itching as well as the improvement of skin suppleness.
What You Will Require:
a single banana

Aloe Vera gel (two teaspoons)

Rose Water, a few drops
What you must do is
In a dish, mash the banana and mix in the Aloe Vera gel and Rose Water. Make a paste using the ingredients and apply it to a wet face. When it's dry, rinse it off and be sure to hydrate your skin.
The Best Way to Use Aloe Vera on Face
Another option to include Aloe Vera into your regular skincare routine is to utilize Aloe Vera-based skincare products. If reading the backs of goods is one of your pastimes, you're undoubtedly already aware that Aloe Vera is found in many cleansers, moisturizers, and night creams. 
Aloe Vera For Skin
Aloe Vera is beneficial to your entire body, not just your face. It protects your skin from pollutants while providing the hydration of Aloe Vera when applied all over the body. It also exfoliates, restores, and provides continual amazing nutrition to the human skin while treating small cuts, wounds, dry skin, and serious burns.
Steps to Apply Aloe Vera to Your Skin
To apply on your skin, cut a piece of Aloe Vera leaf, remove the thorns, and squeeze out the gel. You may also massage the gel side of the leaf over your face. You may use natural products containing Aloe Vera to obtain the finest advantages of Aloe Vera for your skin on a regular basis.
Side Effects of Aloe Vera
Aloe Vera gel has many benefits, but it also has a few side effects. If you're allergic to aloe vera or lilies, then you should avoid aloe at all costs because that will only make the situation worse when applied. If your skin is sensitive and thin, do not use Aloe Vera on open wounds due to aloe's antiseptic properties. However, if you have thick skin and no allergies to aloe vera, then it is perfectly safe for your needs.
Keep in mind that there isn't much research on aloe vera side effects due to aloe not being used as frequently as other ingredients with more studies done on them. If the aloe vera gel you use has aloin, which is sometimes used as a laxative, then it will have its own set of aloe vera side effects. Aloin can cause stomach discomfort and constipation if ingested in large quantities for an extended period of time. However, aloin can be easily removed from aloe vera during the manufacturing process.
Some aloe vera side effects that you should be aware of are:  
rashes,

itching,

swelling and inflammation,

stomach pain or discomfort,

constipation,

nausea and vomiting.
If any aloe vera side effects occur after using aloe gel products on your skin for a long period of time then discontinue use and see a medical professional.
Conclusion
If you've been looking for a natural way to help your skin, then Aloe Vera Gel may be the answer. Not only is it great for sensitive or dry skin types but it can also reduce acne and inflammation as well as treat wounds. The gel comes from the leaves of an aloe plant which comes in the use of medicine around the world due to its many benefits. It's even included in some hospitals because of how effective it is at healing! You can use this gel on any part of your body including your face without worrying about drying out delicate tissue like with most lotions and creams. To learn more about all these amazing properties visit our blog post today!
A Word From Mantra care
If you are looking for more information on this topic or on Diabetes treatment, Online Therapy, Hypertension, PCOS treatment, Weight Loss, and Physiotherapy, please visit mantracare.org or feel free to reach out to us at +91-9711118331 or email at [email protected]. You can also download our free Android App or IOS app.
Here at Mantra Care, we have an incredibly skilled team of health care professionals and coaches who will be happy to answer any questions and provide further information so you know what's best for your unique needs.