What Is Jojoba oil?
Jojoba oil is a natural moisturizer that people use to nourish the skin. It has been around for a long time. Native Americans even used it. It comprises of the following ingredients: jojoba wax, jojoba esters, some acids, and others. This blog post will tell you about this ingredient. You can decide if it is the right choice for your skin routine.
Where Does Jojoba Oil Come From?
Jojoba oil comes from jojoba seeds which are the fruits of jojoba shrubs. Jojobas can grow up to 20 feet tall. They have a very thick trunk and small branches near the top. They look similar to an acacia tree but they are not related at all.
At first, people thought that jojoba oil was a myth. It wasn't until the 1800s when people sent jojoba seeds to Paris for more analysis. Scientists soon discovered that it is unique in its molecular structure; it consists mostly of wax esters which make up about 92% of the oil.
What Jojoba Oil Is Used For?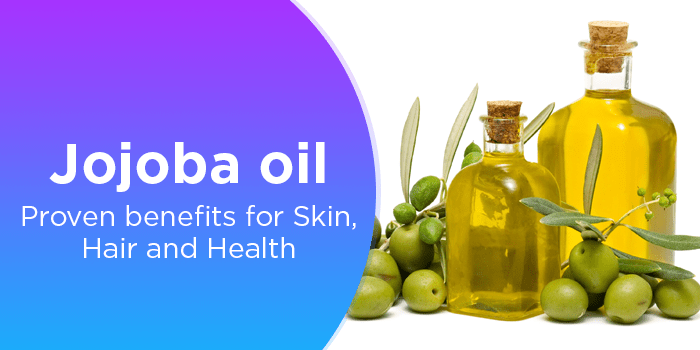 Jojoba oil acts as a carrier oil because it has such high viscosity. It helps increase the penetration of whatever essential oils you may want to apply on top of jojoba with. The most commonly known benefit from jojoba is that jojoba mimics the sebum produced by the human body. It's a great oil for those who have sensitive skin as it is very soothing and calming on irritated areas.
Benefits 
Jojoba oil is good for your skin. Many people use it in their makeup and other products, so they can keep their skin healthy. Some YouTubers refer to this oil as a magical potion, and many swear by it. So, here are some of the advantages of utilizing this beauty potion:
Retains Moisture: jojoba oil offers a protective layer that helps to retain the natural moisture of your skin. If you're suffering from dry and dehydrated skin, jojoba oil is perfect for you.
Promotes Younger-Looking Skin: jojoba oil contains high levels of Vitamin E, which can help with promoting younger-looking skin by nourishing it, and restoring the skin's elasticity. This means that jojoba oil can help with preventing fine lines, wrinkles, age spots, and acne scars.
Reduces Appearance of Stretch Mark: jojoba oil can help to reduce the appearance of stretch marks. It stimulates healthy skin growth, reduces inflammation and redness, which is why it's perfect for treating damaged skin.
Provides Sun Protection: jojoba oil offers sun protection because it contains UV-protecting properties that protect your skin from harmful ultraviolet light – both  UVA and UVB.
Promotes Hair Growth: jojoba oil can help to promote hair growth, which is why it's perfect for those who suffer from thinning of the hair. Massage it into your scalp. This will make your skin and hair healthy and make it grow faster.
Prevents Premature Aging: jojoba oil also contains high levels of Vitamin A, which is essential for promoting healthy skin and hair. This means that it can help to prevent premature aging while helping your skin stay youthful-looking.
Protects Against Inflammation: jojoba oil reduces inflammation in the skin. This is particularly important because inflammation can lead to various skin problems, such as blemishes and clogged pores. Jojoba oil contains antioxidant properties that help with protecting the skin from free radicals which causes these symptoms of acne.
Rich in antibacterial properties:  jojoba oil also contains antibacterial properties that help with promoting healthy skin. Massage it into your scalp. This will make your skin and hair healthy and make it grow faster.
Great makeup remover:  jojoba oil can act as a great makeup remover which is why it is one of the main ingredients in many facial cleansers.
Promotes collagen synthesis:  jojoba oil can also help with promoting collagen synthesis, which is why jojoba oil can be beneficial for those who suffer from various skin problems. It contains linoleic acid that helps to reduce wrinkles and fine lines as well as stretch marks.
Decreases dryness of the scalp: jojoba oil has been used for years for dry scalps, which is why it can be beneficial for those who suffer from dandruff. It is good for your hair and scalp. It also protects your skin so it stays hydrated all day long.
Helps with Psoriasis: jojoba oil has been used for years as a treatment for psoriasis because it helps with moisturizing your skin which also makes it beneficial at preventing various forms of acne.
Increases elasticity: jojoba oil provides elastin and collagen that can help to improve the structure of your skin while promoting healthy skin growth. The oil has high levels of vitamin E. It can help your skin to get better. This will also prevent acne.
Pleasant fragrance: jojoba oil smells great which is why it is one of the main ingredients in many perfumes and beauty products. The aromatic aspects of the oil help with improving your mood, while also giving you a pleasant smell.
Lasts long: jojoba oil is one of the few oils that actually last long which means it can be used for months at a time without having to worry about replacing it often. It has quite an extensive shelf life and can easily be kept in your beauty cabinet for years.
Jojoba Oil For Hair 
It's a popular product because jojoba oil has many uses for hair. Dry shampoo can be used instead of silicone serum or leave-in conditioner. It helps to stop frizz and makes hair shiny and healthy.
It is made of wax esters, not triglycerides. But it still easily absorbs into your scalp. It can be good for both dry hair and oily hair. Wax esters make jojoba useful because they are like the sebum that is in our skin. It is good at balancing out your natural oil production without making you feel greasy.
How to Use jojoba oil?
You can incorporate jojoba oil into your hair care routine in a variety of ways.
Make an immediate application. Warm the oil before using it to make it easier to apply. This can be done in a clean stovetop pot or a microwave-safe bowl. For short hair, use 1 tbsp., and for long hair, use 2 tbsp. Apply to the hair above the scalp and evenly work down to the ends. Allow for 20 minutes before shampooing, conditioning, and rinsing.

To avoid clogged scalp pores, avoid applying directly to the scalp. Apply a small amount directly to the skin (about 1–2 drops) if treating dry scalp or dandruff.

Add to products. Drop a few drops of it (about 3–5 drops) to a dollop of your favorite shampoo or conditioner before use.

Purchase products that contain it. Simply buy a shampoo or conditioner that includes it as one of its natural ingredients. This is one of the easiest ways to obtain and use it.
Side Effects and Risks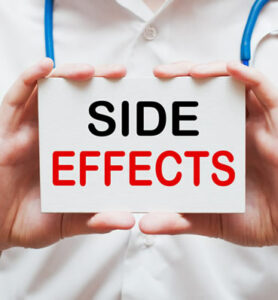 Jojoba oil is a great moisturizer for both skin and hair. One can use it to treat acne, dry skin, dandruff, psoriasis, stretch marks, and many other issues that people have with their skin or scalp. The jojoba plant has been around for centuries as the Native Americans of Mexico would use it to treat wounds and skin problems. In this day in age, it is one of the top moisturizers that you can use, making it a great addition to most people's daily skincare routine.
But jojoba does come with some side effects and risks which should be noted before using jojoba oil. Some of the side effects can include redness, dry skin, and irritation which are fairly common with jojoba oil used.
These side effects may be worse in some people than others, which is why it's important to test it out on a small patch of skin before applying it all over your face or body. If any irritation occurs with jojoba use you should stop using jojoba immediately and look at other options for moisturizing your skin.
It is also important to note that its high concentration of Vitamin E can cause damage to your skin if you are out in the sun, so you should use it with sunscreen during these hours when using jojoba for its moisturizing effects.
Conclusion
We hope that this guide helped you to answer your questions about it and the various ways of its usage. If not, please reach out to us so we can provide any additional information or clarification you need-we're always here to help! For those of you who are excited about the many potential uses for the oil in your life, don't forget to head over to our store page where you will find bulk discounts on all products as well as a variety of other items that may interest you. Thank you again for reading this article and have an amazing day!"
A Word From Mantra Care
If you are looking for more information on this topic or on Diabetes treatment, Online Therapy, Hypertension, PCOS treatment, Weight Loss, and Physiotherapy, please visit mantracare.org or feel free to reach out to us at +91-9711118331 or email at [email protected]. You can also download our free Android App or IOS app.
Here at Mantra Care, we have an incredibly skilled team of health care professionals and coaches who will be happy to answer any questions and provide further information so you know what's best for your unique needs.