What is the best hair oil? It's a question that many people ask themselves when they are looking for ways to improve their hair. There are lots of different oils on the market, and not all of them work as well as others. In this article, we'll discuss what you need to know about hair oils to find the one that will work best for your needs.
What Is Hair Oil?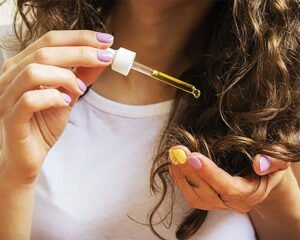 Hair oil is a product that contains essential oils and can be used to reduce frizz, add shine or protect hair from heat styling. It is recommended for those with dry or damaged hair because it coats the strands of your locks in nutrients and prevents further damage. Hair oils are great for moisturizing your hair. It can help to hold the body in the strands of hair, so they won't fall flat. This means that they will also not frizz up easily. Depending on what type you choose, there are many different ingredients available in these products. They can be used to reduce dryness, tame frizz, and add shine, etc.
Best Hair Oil For Different Hair Type
There are different type of hair and each hair type have its own requirement, such as :
Dry and Frizzy Hair: There are several types of oil for hair including coconut, castor, jojoba & argan. Coconut is good for dry and frizzy hair whereas the other oils suit different kinds of hair.
Dandruff/ Lice Hair: Castor oil is generally used to treat scalp problems like dandruff or lice while it can also help promote growth as well as moisturize your tresses. Jojoba has healing properties that make it an excellent conditioner with anti-inflammatory qualities which help you get rid of dandruff too.
Damaged Hair: Argan should be used regularly if you have damaged strands since its high vitamin E content does wonders to repair split ends along with reviving dull-looking locks by adding shine and once again.
Oily Hair: Oily-hair people should avoid using too much oil because it makes them appear even more greasy than necessary. If you want to try out different hair thicknesses, use olive oil and avocado oil.
Curly Hair: Such people can go for coconut milk with olive oil. Many people find it very effective in giving their hair shine and also strengthening their curly locks at the same time.
Thin Hair: People who have thinning hair should use castor oil because it can give your scalp more volume than any other product. Castor oil penetrates deep into the scalp so you get maximum results after every use. It's great if mixed with other ingredients too such as tea tree oil.
Dyed Hair: If your hair has been dyed recently then there are chances that it might look very dull due to color loss. You can stop your hair from getting greasy by using argan or olive avocado oil. The oils coat every strand of your hair and give it shine.
Types Of Hair Oil
In the market, different types of hair oils are present to fulfill the requirement of each and every one, some of them are mentioned below :
Coconut Hair Oil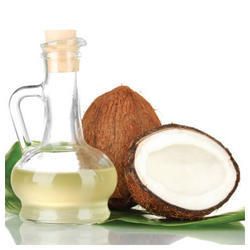 Coconut oil is one of the best oils you can use to make your hair softer, shinier, and thicker. It has a unique nutritional composition that includes proteins, iron, magnesium, and other nutrients that are vital for healthy hair growth.
This also contains antioxidants like vitamins E & K that protect against environmental stressors such as pollution or sun damage helping to prevent color fading too.
Coconut oil has been shown to both help with dandruff issues and scalp psoriasis. The anti-inflammatory properties of coconut oil have proven beneficial in treating inflammatory conditions on the scalp (which often lead to hair thinning). This means that this helps stop thinning by limiting inflammation around follicles. This will stop you from becoming irritated or inflamed.
Sweet Almond Hair Oil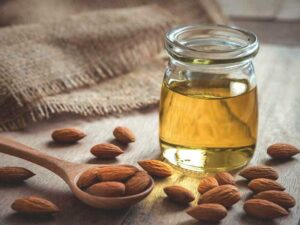 Use almond oil as a base and add any other carrier oils you'd like for added benefits or just stick with sweet almonds as your base.
This protects against split ends and moisturizes your scalp, which helps eliminate dryness and dandruff. It prevents excessive shedding by strengthening your hair strands (tresses). This allows you to grow longer hair without breaking or looking dull.
Sweet almond has a lot of vitamins like A, B, D, E which rejuvenate your skin/hair from within (from deep inside). All those ingredients make this particular type of plant-based oil very moisturizing.
Moreover, it contains magnesium, potassium, calcium, and iron that nourish the scalp. It is also rich in antioxidants which keep your hair shiny by fighting free radicals. It contains fatty acids that aid the scalp and promote healthy hair growth.
Olive Hair Oil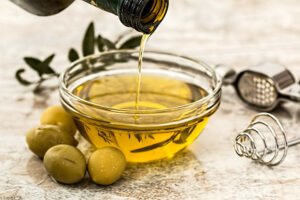 Olive oil is one of the best oils for our hair because it penetrates deep into the cuticle layers. This allows the oil to moisturize and strengthen your hair. Olive Oil is a natural antioxidant that helps remove free radicals from our hair that cause damage like split ends, dandruff, etc.
It also contains Vitamin E which acts as an anti-inflammatory agent for healthy scalp conditions. Olive oil stimulates blood circulation in the scalp helping it produce sebum – this prevents flaking and dryness of the scalp.
Massaging with olive oil can help hair grow because it softens the hair and helps keep it from breaking.
Olive oil is great for hair care.it can help your skin and health, but it is also very beneficial for your hair. The monounsaturated fatty acid in olive oil penetrates the scalp to moisturize dry strands of hair.
This natural elixir can be used daily or just once a week before you shampoo your hair to give it strength and shine.
Grapeseed Hair Oil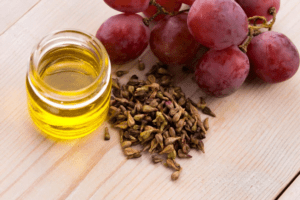 Grapeseed oil is a light and non-greasy hair care product that can be used for several purposes and contains powerful antioxidants and fatty acids which do wonders when applied on the skin or scalp.
It contains antioxidant properties due to its high concentration of vitamin E (tocopherols). They are rich in essential fatty acids that help to nourish the scalp and prevent dandruff. These properties make grapeseed oil a great treatment for dry, dull, or damaged hair.
It contains more linoleic acid than any other vegetable seed oil. This is why it helps keep your skin hydrated and does not clog up your pores as some oils do.
Sesame Hair Oil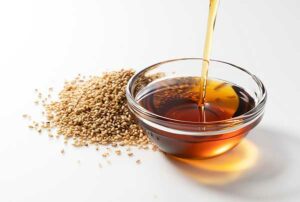 Sesame oil is an age-old hair care ingredient, which has been in use since ancient times. It's rich in vitamins and minerals that help nourish your hair. Its natural antioxidants prevent damage to the scalp while giving you beautiful shiny locks.
When applied onto damp strands, sesame seed oil easily penetrates down to the roots where damaged follicles lay waiting to be repaired. This allows nutrients from the oil to reach the hair better than many other forms of nourishment.
The anti-bacterial properties in the seeds help prevent any further irritation plus promote a healthy scalp.
Sesame seed oil is an effective anti-inflammatory that can be extremely beneficial for those experiencing alopecia or thinning of the hair due to hormones. It works on both men and women equally well so there's no need to feel self-conscious about using it.
Castor Oil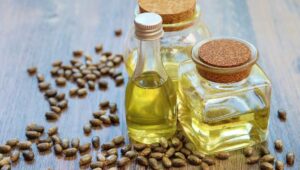 Castor oil is a vegetable oil derived from castor seeds. It contains triglycerides, fatty acids, and proteins that are beneficial for the hair.
Castor oil has been used for a long time. It is in lots of different oils and ointments because it helps hair grow better, makes the hair smooth, and prevents dandruff.
Research has found out that castor oil also stimulates hair growth due to its high ricinoleic acid content – up to 90%. This substance will make your skin better. It is strong and goes deep into the skin. Your cells will be good and your blood will move through all of them. Then your skin will be softer and smoother. Thus, castor can be used both by people who suffer from hair loss and those who want to grow their locks faster.
Argan Hair Oil
Argan oil is a plant-based oil that contains vitamin E and essential fatty acids. It nourishes the scalp, strengthens hair follicles, prevents dandruff, stimulates hair growth, and makes your locks healthier in general.
It provides deep hydration to the roots of damaged strands. Thus, it helps to remove split ends and prevents further breakage.
Argan oil contains antioxidants that fight against free radicals – destructive particles in the body that harm your healthy cells by stealing their nutrients. Antioxidants prevent damage done to hair follicles during washing or dyeing procedures.
Jojoba Hair Oil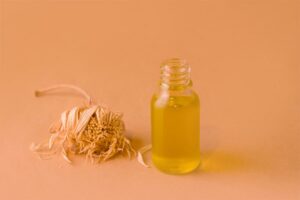 Jojoba also has a lot of fatty acids but they are very different than those found in castor or olive oils. jojoba has a higher percentage of mono-unsaturated omega-12 acid (Bruno 12).
It is also rich in vitamin E, proteins, minerals, and other nutrients that are necessary for the proper function of cells. It helps to prevent dryness and flaking issues on your scalp as well as dandruff.
Jojoba works best on damaged hair but it will hydrate all types of tresses without weighing them down or making them greasy.
Benefits of Using Natural Hair Oil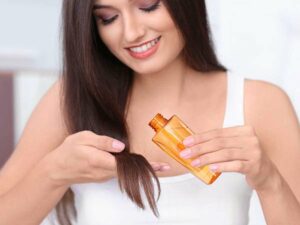 Hair oil is good for your hair and it doesn't damage them. Natural oils help in keeping the moisture of your scalp and also help in regulating its pH level.
It makes their structure strong and prevents breakage.
Hair Oil adds strength and shine to your hair making them look healthier than before.
They promote the healthy growth of new strands by stimulating sebaceous glands that produce dermal lipids (sebum).
They contain Vitamin E which keeps skin moisturized, reduces frizziness, strengthens roots.
Natural hair oils are really good for your hair and can be used as a great conditioning treatment.
They help to moisturize, soften, strengthen and revitalize the scalp providing strength to the roots of your hairs.
These natural ingredients also penetrate deep into the follicles due to their high penetration properties such as low viscosity.
How To Use Hair Oil?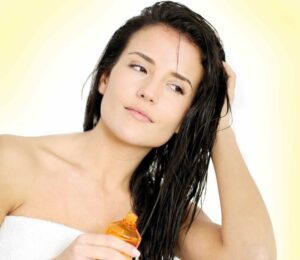 The process of applying it to your hair is very simple.
You only need to tilt the bottle slightly above head level.
Don't use too much oil. First, put some on your hair. Then, slowly pour it on your head so that all of the hair gets covered evenly.
Leave it overnight without washing it off with shampoo.
Apply conditioner after this instead which will help moisturize dry areas while cleansing oily places that are covered by oil.
These steps should keep you clear about how often to use the product.
Things To Consider 
Hair oil should be used only on damp hair. you are using it for dry or wet hair then it can damage the scalp and skin of your head by making them very oily.
If you want to make use of a good quality hair treatment, apply the necessary amount at least twice a week to get the best results out of it.
Give time for its effects to show up by applying regularly.
During the application process don't forget about covering all your strands equally.
Effectiveness of ingredients.
Price point and packaging design.
Consult your stylist before using the product.
Conclusion
We hope this blog post on the best hair oil for your hair type has been helpful to you. In order to find which oil is right for you, it will be important to take into consideration what kind of hair and skin you have. You should also consider your age, ethnicity and lifestyle habits before deciding which one will work best for you.
A Word From Mantra Care
If you are looking for more information on this topic or Diabetes treatment, Online Therapy, Hypertension, PCOS treatment, Weight Loss, and Physiotherapy, please visit mantracare.org or feel free to reach out to us at +91-9711118331 or email at [email protected]. You can also download our free Android App or IOS app.
Here at Mantra Care, we have an incredibly skilled team of health care professionals and coaches who will be happy to answer any questions and provide further information so you know what's best for your unique needs.