Dry Skin
Dry skin can be a huge pain and sometimes dry skin remedies are the only way to soothe it. If you want to know what dry skin remedies work best, we've got a lot for you! Whether your dry skin is caused by cold weather, dry air, or something else entirely there's a remedy that will help. In this blog- post we'll talk about how dry skin develops and tips on how to prevent dryness from happening again. We'll also share our top 25 home remedies for dry skincare including lotions, oils, masks, and more!
Causes of Dry Skin
Many things can cause dry skin that can lie under some medical causes or environmental causes.
Environmental causes are:
dry

weather,

heating systems in buildings (such as central heating),

dry wind conditions (including fan heaters and open windows).
Medical causes include:
some skin diseases (such as eczema);

side effects of certain medications,

hormone deficiencies

or hormonal treatments.
Symptoms of Dry Skin
There are many signs that your dry skin is not normal including itching, dryness, dry and scaly skin that is sometimes accompanied by red patches.
Why Choose Dry Skin Home Remedies?
Dry skin remedies are preferred by many because they provide effective relief from dryness. Dry skin can be caused due to cold weather, dry air at home and workplaces, intake of certain medications or cosmetics, etc. This may lead to itching or cracking on the surface that makes it uncomfortable for people with dry skins. Some common symptoms include scaling, peeling, dryness, and itching on the skin.
Dry Skin Remedies
Now that we've proven that home remedies are one of the most effective (and also one of the most inexpensive) methods to address dry skin issues, let's have a look at some of the best dry skin treatments.
Nourish Your Skin With Coconut Oil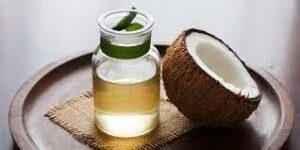 Coconut oil can be a great remedy because it contains lauric acid, capric acid and caprylic acid. These acids help to prevent moisture loss from the skin while also stimulating the re-growth of new cells making your dry skin smooth and soft again!
You can use coconut oil in multiple ways:
– add a spoonful to your bath water
– apply coconut oil directly onto dry skin for a quick fix!
Include Natural Oils In Your Diet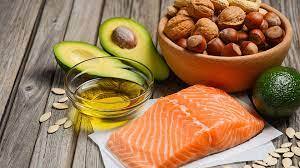 Natural oils such as olive, safflower, and almond can be great dry skin remedies because they contain Vitamin E which is perfect for nourishing the dry areas of the body.
– Add olive oil to your salads and vegetables for dry skin relief.
– Use almond or safflower oil in homemade beauty products such as moisturizers, soaps and lip balms. These oils are also great for cooking dry skin remedies!
Protect Your Body From Sun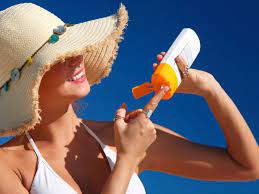 Sunblock is the most effective dry skin remedy in the dry season because it prevents exposure to dry air which can cause dry, tight skin.
There are many sunblocks available today that don't contain harsh chemicals and they're safe for people with dry skin. Look out for non-comedogenic formulas, natural oils, or moisturizers added to your sunscreen!
Avoid Water Temperature Extremes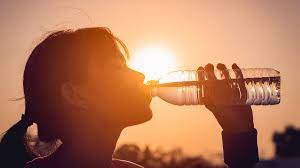 Extreme dry skin remedies are not good for dry skin. Hot water is especially damaging because it strips the moisture from your body leaving dry patches of skin everywhere! Make sure to shower in lukewarm or cool water and pat dry instead of rubbing. This will help with dryness while keeping your dry skin moisturized until you step outside.
Use Epsom Salt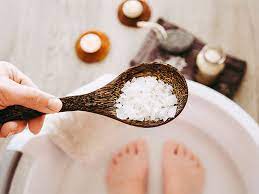 Dry skin remedies are an excellent way to address dry skin because it's a natural remedy that has been used for centuries! Epsom Salt is made up of magnesium sulfate which can relieve dry itching and flaking, leaving you with soft, smooth dry skin again! Be sure not to use too much though or your dry skin will be left dry and tight again.
Comfort Your Skin With Warm Cloth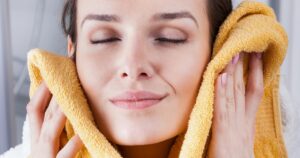 These skin remedies are one of the best dry skin treatments because warmth is perfect for moisturizing dry, aging, or damaged tissues while also improving circulation to your dry areas! Just place a clean towel in warm water then wring out and lay over the affected area until it cools down.
Repeat this dry skin remedy as many times as needed!
Get Facial Steamer

Using a facial steamer can be a great dry skin treatment because it opens up the pores to deliver nourishment right where you need it. Steam your face for dry skin relief or make your own by boiling water, removing from heat, and draping a towel over your head.
There are remedies for dry patches, dry elbows, and dry feet so dry skin relief is only as far away as the nearest home remedy! You'll love how great you look with smooth beautiful dry skin again after trying out these simple treatments at home!
Treat Your Skin With Homemade Natural Face Masks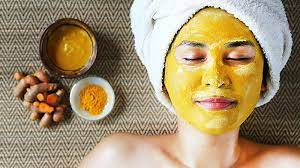 Face masks as dry skin remedies are great dry skin treatments because they're easy to make and contain natural ingredients that are perfect for dry, damaged, or irritated facial tissues!
– Use avocado face masks as dry skin remedies to moisturize your dry areas. Avocado is high in Vitamin E which helps to stimulate new cell growth while also rejuvenating dry, aging tissues by restoring moisture levels.
– Add dry skin remedies such as coconut oil, oatmeal, and honey to your face masks for dry skin relief. These natural ingredients are great for nourishing dry areas while also delivering the hydration they need!
For dry feet add a spoonful of olive oil to dampen rough heels and let soak before moisturizing with lotion. Keep dry skin remedies up during the dry winter season to prevent dryness from ever creeping up on you again!
Massage Your Skin With Aloe Vera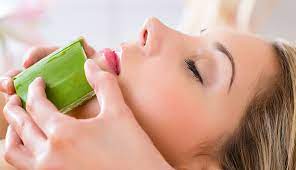 Aloe vera dry skin remedies are great dry skin treatments because the enzymes in aloe soothe dry areas while also delivering moisture! Aloe is an excellent dry skin treatment for soothing dry, itchy, or irritated tissues. It's even great at clearing away dead cells on your dry feet or face to reveal newer more hydrated layers of dry skin!
Aloe vera dry skin remedies are a great way to treat dry patches of dry, rough, and irritated dry skin anywhere on your body. You can create an aloe lotion or rub fresh Aloe Vera gel onto the affected area for soothing relief from dryness.
You can also use extra virgin coconut oil as dry skin remedies for dry feet and dry hands. It penetrates deeply into dry areas to deliver moisture, while also rejuvenating dry tissues with nourishing fatty acids that help repair any damage done by the sun or harsh weather!
– Apply coconut oil as a moisturizer all over your body right out of the shower to lock in hydration after bathing.
– Use these dry skin remedies for dry elbows or rough dry patches of dry, rough, and irritated dry skin anywhere on your body. You can create an aloe lotion by mixing Aloe Vera gel with coconut oil in equal parts then applying it to the affected area for soothing relief from dryness.
Include Anti-Oxidants and Omega -3 In Your Diet
Eating dry skin remedies such as green tea, blueberries and salmon can deliver dryness fighting anti-oxidants directly to your dry areas for faster relief than ever! Delicious fruits like oranges are also great dry skin remedies. They contain Vitamin C which is known to prevent the formation of wrinkles by protecting cells from damage done by dry, dry air, and dry weather.
These foods are great for your body as well as your face because they deliver anti-oxidants directly to the affected area! Foods high in Omega – fatty acids such as salmon can help repair damaged tissues.
Adjust Your Bath Temperature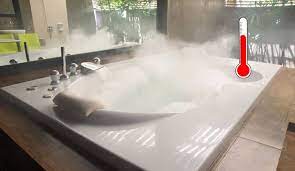 Adjusting dry skin remedies such as the temperature of your bath water can make a huge difference in dryness! Colder showers and baths are great for dry winter months, but hot tubs will increase dryness. Try to avoid long or frequent hot showers which strip away moisture from tissues. Opt for warm instead!
Be sure not to dry out your dry skin even further when using dry skin remedies such as moist soaps, body washes, and shampoos. The ingredients in these products can dry tissues if used too frequently or without moisturizer!
Use a towel to pat dry instead of rubbing for less irritation on fragile dry tissue areas. Moisturize Dry Areas Immediately After Bathing.
Drink Plenty Of Water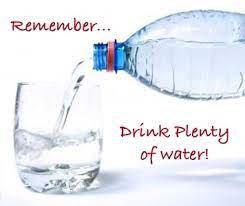 Drinking water throughout the day will help dry tissues stay hydrated. Staying adequately hydrated is essential for your body to function properly and maintain good health!
– Include dry skin remedies like cucumbers, grapefruit, or lemons in your hot tea or lemonade during cold winter months. The vitamin C-packed fruits deliver dryness fighting dry skin remedies directly to dry areas!
Wear Sunscreen Regularly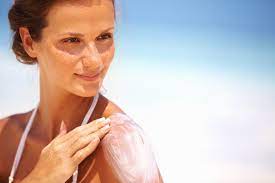 Wearing dry skin remedies such as sunscreen on dry areas of your body can prevent dryness from turning into dry, rough, and irritated dry skin! Be sure to apply a thin layer before heading outside.
– Wear sun hats or winter caps in dry weather to shield fragile dry tissue areas. Avoid hot showers during periods of cold. They will only dry skin remedies.
Consider Using A Humidifier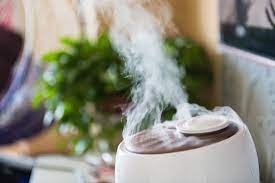 Using dry skin remedies such as a humidifier can make dry winter months more bearable. Dry air will dry out tissues faster than dry weather, so running a humidifier in your bedroom or living area is essential for comfortable breathing! A humidifier and dry air can help dry tissues stay hydrated.
– Keep a bottle of moisturizing lotion right next to the bed for application before sleeping at night, or keep one in your purse during dry hours! Dry climates will dry out dry skin remedies such as hands more quickly than other areas of the body depending on where you live.
Conclusion
If you're looking for some home remedies to help with dry skin, we've got you covered. With this list of 6 easy-to-follow tips, your skin will be back in shape in no time! These solutions are so simple and can also save you money on expensive store-bought products that often don't work as well. So what are the best home remedies for dry skin? We recommend using heavy creams, coconut oil masks, oatmeal baths, castor oil packs/masks, or even just a daily moisturizer like jojoba oil. How do these ingredients compare to more expensive treatments at the drugstore? Take it from us–they'll keep your face happy and hydrated without breaking the bank!
A Word From Mantra Care
If you are looking for more information on this topic or on Diabetes treatment, Online Therapy, Hypertension, PCOS treatment, Weight Loss, and Physiotherapy, please visit mantracare.org or feel free to reach out to us at +91-9711118331 or email at [email protected]. You can also download our free Android App or IOS app.
Here at Mantra Care, we have an incredibly skilled team of health care professionals and coaches who will be happy to answer any questions and provide further information so you know what's best for your unique needs.