Meals for Diabetes
No food is out of bounds even if you have diabetes. The secret lies in watching portions, balancing what you eat, and having about the same quantity of carbohydrates in each meal. Choosing meals when you have diabetes can be a challenging task. You may fight yourself fighting over what or what not to eat all the time. 
Points to look into while preparing meals for people with diabetes:
Here are four tips that can help you get started and prepare meals for people with diabetes:
To know the effects of different food items on your body, test your blood sugar levels.

Make sure you stick to a fixed quantity of carbohydrate grams per meal. Usually, it should be about 45-75 grams three times a day.

This can be easy if you follow the plate method, and use smaller plates.

Don't use plates of more than 9 inches

Make half of your plate full of non-starchy vegetables, a quarter of your plate with whole grains or complex carbs like brown rice, or whole-wheat pasta, or whole-wheat pasta, or black beans, or whole-wheat pasta, and the second quarter of your plate a healthy protein like chicken breast, fish, lean meat, or tofu. You can add a piece of fruit and some low-fat or fat-free milk or yogurt. But make sure you don't exceed the carb target for that meal.

Eat smart fats that are found in nuts, avocado, fish, olives, and other plants. And you must avoid saturated fats from meat, butter, cheese, and other dairy foods. 
Meals for Diabetes: Diet Planning 
Everyone should have a diet plan to follow, be it a diabetic or non-diabetic. However, it becomes a compulsion if you are a diabetic. you just can't afford to have whatever and whenever you wish to. So here are some tips and tricks that is definitely going to help you while preparing your meal regimen:
Implement Portion Control In Meal for Diabetes
Implementing portion control is the first and easiest mantra that you can follow to control your diabetes.  Paying attention to serving sizes is really important.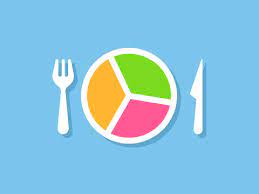 If not done so, the calories can really add up fast. Portion control seems like a problem and a tough job for many of you. The dieticians and nutritionists suggest a few measures that can be collectively called "mindful eating", through which you can implement portion control.
They are:
Avoid overeating

Use small plates

Eat Slowly
Optimize Fiber Content In Meals for Diabetes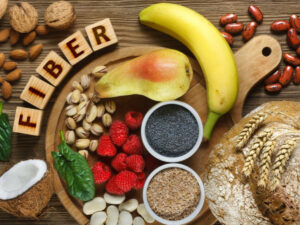 Fibers help in Appetite control. Fibrous foods are filling,  which can help to control your appetite and have less of an effect on blood glucose levels. This is because fibers are those carbohydrates that do not get broken down, and so do not increase the load on the body, unlike other carbs do and raise blood sugar levels. Fiber foods stay in your stomach for a longer time which is why you feel full for a longer time and you do not crave to eat more carbs.
Cut Down On Meals Containing Carbs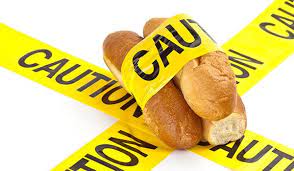 We need to differentiate between good a. Simple carbs get digested quickly and easily result in a sudden hike in blood sugar levels. As they get digested quickly – you soon start craving for more carbs. You get a short-term energy hit, but you are soon hungry again. Your energy levels drop, so you eat more carbs. And the whole process starts all over again and again.
Eat Low Glycemic Index Food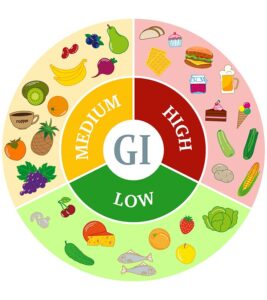 People with diabetes should choose food items with low GI value because these foods take a longer period to get absorbed and thus impact the blood sugar levels very slowly. Whereas when a diabetic would have something with a high GI value, it will quickly raise the blood sugar levels. And over time, this could cause several other damages to different organs. 
All the above points will make your challenge of deciding meal options for people with diabetes easy and quick.
Breakfast Meals for Diabetes
Breakfast is the first meal of the day that should never be skipped. Because after 8-9 hours of fast you give food to your body. And if that too is neglected, your body might be exhausted. Some breakfast meals for people with diabetes are:
Breakfast Wrap: A Perfect Meal for Diabetes
Ingredients: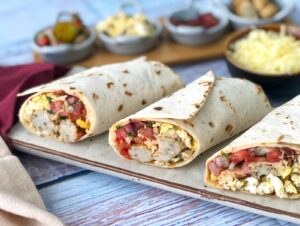 Eggs 

Multigrain tortilla

Tomatoes

Green Onion

Avocado

Low-fat cheese
Steps:
Take one egg (yolk and egg white) and 2 egg whites.

Scramble them in a non-stick coated frying pan.

Spread the cooked eggs down the center on a microwave-safe plate of a multigrain or low-carb flour tortilla.

Garnish it with desired ingredients. You can use 1/4 cup chopped tomato, 1/4 avocado, chopped green onion, or 1/8 cup shredded reduced-fat cheese. 

Microwave on high for about 20 seconds to soften the tortilla and warm up the filling. 

Wrap up and enjoy.
The estimated carbohydrates in the dish: 30 grams, protein 18 grams, fiber 6 grams.
High-Protein Berry Yogurt Bowl: A Healthy Meal Plan For Diabetes
Ingredients: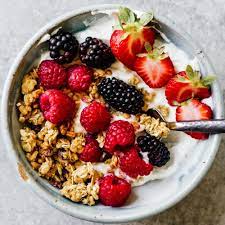 Greek yogurt

Honey

Ground Cinnamon

Frozen/ Fresh berries

Whole-grain cereal
Steps:
Put 1 cup plain, nonfat Greek yogurt in a cereal bowl. 

Stir in 1 teaspoon honey and a sprinkle of ground cinnamon if desired. 

Top with 1/2 cup frozen or fresh berries and 1/2 cup whole-grain breakfast cereal of your choice.
 (It's good if you choose a cereal with about 15 grams of carbohydrates, and at least 5 grams of fiber per 1/2 cup).
The estimated carbohydrates are 47 grams, protein is 22 grams, and fiber is 10 grams.
PB&J English Muffin: Perfect Sweet Meal For Diabetes
Ingredients: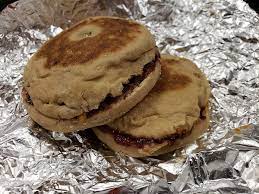 Whole wheat muffin

Peanut butter

Less-sugar jam

Fruits (orange/banana)
Steps:
Toast a whole-wheat English muffin.

Then spread 1 tablespoon natural-style peanut butter on one half.

And take one 1 tablespoon of less-sugar jam to spread on the other half of the toast.

Take a whole piece of fruit, such as an orange or banana. Enjoy.
The estimated Carbohydrates in the dish are 47 grams, protein is 10 grams, fiber is 7 grams.
Gourmet Cereal Bowl: A Quick Meal for Diabetes
Ingredients: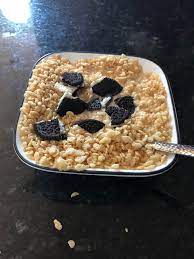 Whole-grain cereal

Frozen/Fresh berries/ Banana Slices

Roasted Nuts such as almonds/walnuts/ pecans

Non-fat/Soya milk.
Steps:
Take a big bowl and put in 1 cup of your favorite or any whole-grain cereal. (prefer about 30 grams of carbohydrates and at least 5 grams of fiber whole-grain cereal).

Top with 1/2 cup of fresh/frozen berries. You can instead use banana slices and 1/8 cup toasted nuts (almonds, walnuts, or pecans).

Mizzle 3/4 cup nonfat milk or soy milk and stir slightly.
French Toast For Diabetes: Adding Sweetness to Diabetic Meals 
Ingredients: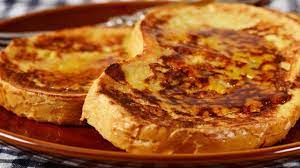 Whole wheat bread

Egg

Non-fat milk

Vanilla extract

Ground cinnamon
French toast freezes well and can be stored for some time. So you can make a little extra on weekends. Then microwave it on any of the weekdays for your special breakfast. 
Steps: (For one serving)
Take 1 large egg, 1 egg white or 2 tablespoons egg substitute, 1/4 cup nonfat milk or fat-free half-and-half, 1/2 teaspoon vanilla extract, and 1/4 teaspoon ground cinnamon. Blend them well.

Soak about 3 small or 2 large slices of whole wheat bread in the egg mixture. 

Then take a non-stick frying pan coated with cooking spray and lightly brown it.

Top with 1/2 cup fresh or frozen berries or other fruit.
Lunch Meals for Diabetes
For lunch also, you can go either light or a bit more than that. But don't go too light. Because this might lead to your cravings in the night. So, some of the lunch recipes are:
Tuna Lunch Salad, Easy Meals for Diabetes
Ingredients: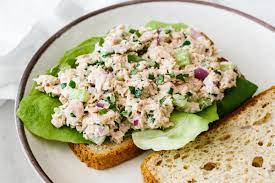 Tuna

Vinaigrette salad dressing

Grape Tomatoes

Olives

Spinach

Whole-grain crackers
Steps:
Mix one 6-ounce can of water-packed tuna (drained) and 3 tablespoons light Italian vinaigrette salad dressing.

Add 1/2 cup grape tomatoes or coarsely chopped tomatoes and 1/8 cup nuts or sliced olives. 

Serve 2 cups of firmly packed spinach leaves.

Enjoy with an ounce of whole-grain crackers.
Carbohydrates in the dish are 35 grams; protein is 54 grams, and fiber is 6 grams.
Grilled Tomato and Cheese Sandwich With Soup
Ingredients: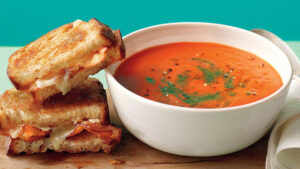 Whole wheat bread

Reduced-fat cheese 

Tomatoes

Canola cooking spray
Steps:
Heat a non-stick frying pan coated with cooking spray over medium heat. 

Add a slice of whole wheat bread and top it with 1 1/2 ounces reduced-fat cheese and with 3 sliced vine-ripened garden tomatoes. 

Lay the second piece of whole wheat bread on top and coat the top with canola cooking spray.

Flip the sandwich over when the underside is golden and lightly brown on the other side,

You can serve with a broth or tomato-based soup with about 10 grams of carbohydrates per 1-cup serving.
Estimated carbohydrates can be 60 grams, protein can be 27 grams, and fiber can be 8 grams.
Bean and Cheese Burrito, 3 Minute Diabetes Meal
Ingredients: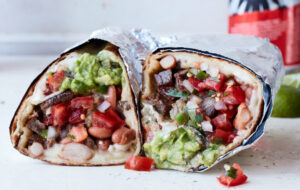 Multigrain flour tortilla

Reduced-fat cheese

Beans

Fat-free sour cream

Salsa

Green onion

Tomato
Steps:
Place a low-carb flour or multigrain tortilla on a paper towel.

Microwave on high for about 30 seconds, or until soft.

Sprinkle 1/3 cup shredded, reduced-fat Monterey Jack or cheddar cheese on the top of the tortilla.

Spoon 1/2 cup no-fat canned refried beans (or other beans) evenly in the center,

Then spread 1 tablespoon fat-free sour cream, 1 tablespoon salsa, and add some chopped green onion or tomato (as desired). 

Roll up into a burrito and microwave until hot throughout.
Lunchtime Pasta Salad 
Leftover multigrain pasta won't go into bins now. Leftover pasta from today's dinner will be your lunch the next day.
Ingredients:
Multigrain pasta (cooked)

Vegetables (broccoli, kale, or cabbage)

Mozzarella

Seafood/chicken/beef/

Green onions/ tomatoes/ olives

Roasted pine nuts or walnuts

Vinaigrette.
Steps:
Bowl 1 cup of cooked pasta with the same amount of cooked green or cruciferous vegetables. You can choose any of these: broccoli, kale, or cabbage. 

Add cubed or shredded part-skim mozzarella. You can either add leftover grilled seafood, chicken, or lean beef.

Add some chopped green onions, tomatoes, and sliced olives (if desired). 

Sprinkle 1 tablespoon of toasted pine nuts or walnuts (any of your choice).

Spread on about 2 tablespoons of the light vinaigrette and toss. 
This is one of the best items that is well brought and kept to work. Store in the refrigerator.
Turkey Avocado Wrap Diabetes Meal
Ingredients: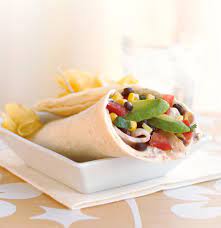 Multigrain tortilla/flatbread/naan

Basil

Sun-dried tomato pesto

Olive tapenade

Turkey

Reduced-fat provolone

Avocado

Spinach leaves

Tomatoes
Steps:
Take a multigrain or low-carb tortilla, flatbread, or naan bread and top it with 1 tablespoon basil, sun-dried tomato pesto, or olive tapenade.

And then top with a few slices of roasted turkey, 1-ounce reduced-fat provolone (or similar cheese), about 4 avocado slices, a few spinach leaves, and some tomato slices, if desired. 

Roll up and wrap in foil or plastic wrap. Chill until ready to eat. 
Dinner Meals for Diabetes
It is always said that dinner, the last meal of the day should be the lightest one. Because whatever you are going to have for your dinner, the calories won't be exhausted fully and will eventually be stored as fats. This also increases blood sugar levels. A few recipes for dinner are:
Vegetarian or Turkey Simple Salsa Chili: A Spicy Meal for Diabetes
Ingredients: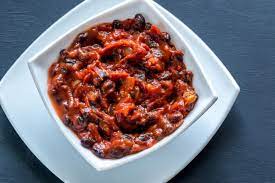 Olive oil

Lean turkey

Mushrooms

Onions

Garlic

Marinara

Salsa

Kidney beans

Chilli powder

Oregano

Cumin (ground)

Fruits
Steps:
Take a medium nonstick saucepan and coat it with 1 tablespoon of extra-virgin olive oil.

Add a brown 1/2 pound of ground lean turkey or 1 pound of sliced mushrooms with 1/2 chopped onion and 1 teaspoon minced garlic. 

Then,  add 1 cup bottled marinara sauce, 1 cup prepared or bottled salsa, 1 15-ounce can of black or kidney beans (drained), plus chili powder, oregano, and ground cumin to taste, if desired. Cover and bring to a boil. Lower the heat and cook for 20 minutes.

  Prepare 3 servings and Serve with a cup of fruit salad.
Fruit & Walnut Chicken Dinner Salad For Diabetes
Ingredients: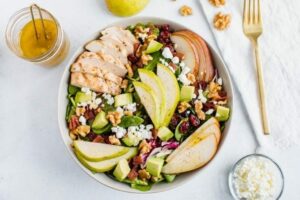 Boneless chicken

Green lettuce

Frozen/fresh berries

Pear/apple

Walnuts/Pecans

Blue Cheese
Steps:
Cut a leftover grilled boneless, skinless chicken breast into slices.

Toss with 3 or 4 cups dark green lettuce, 1 cup fresh or frozen berries. You can either use a sliced pear or apple, 1/4 cup toasted walnuts or pecans, 2 tablespoons blue cheese, and 2 tablespoons light balsamic or raspberry vinaigrette.
Mushroom Spaghetti Dinner Meal for Diabetes
Ingredients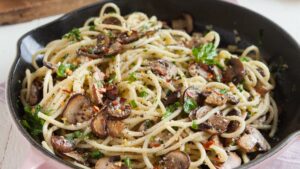 Whole-grain spaghetti

Mushrooms

Olive oil

Marinara sauce

Spinach

Kidney/Garbanzo beans 

Vegetables

Light Vinaigrette
Steps:
Boil whole-grain spaghetti. Do it as mentioned in package directions. 

In the meanwhile,  sauté 1 cup sliced mushrooms, and 1 1/2 teaspoons olive oil per person in a medium non-stick saucepan.

Add in 3/4 cup marinara sauce per person. Then cover it and bring it to a boil. 

Lower the heat (to a simmer) and cook for 10 minutes. 

Serve about 1 cup of the mushroom marinara with 3/4 cup cooked pasta.

Serve with a garden salad.
Conclusion
Here we have reached the end. All you need to know is that it is your body and it will be you taking care of it lifelong. You need to be very sure about the impact that certain edible things are going to put on your body. The wisest option is to make a balanced diet chart for yourself and make a note of everything that helps you in a positive manner. More importantly, you should be aware of the methods by which you can monitor your sugar level timely. Hope you ended up having a productive time reading the above article about blood sugar levels.
A Word From MantraCare
If you are looking for more information on this topic or on Diabetes treatment, Online Therapy, Hypertension, PCOS treatment, Weight Loss, and Physiotherapy, please visit mantracare.org or feel free to reach out to us at +91-9711118331 or email at [email protected]. You can also download our free Android App or IOS app.
Here at Mantra Care, we have an incredibly skilled team of health care professionals and coaches who will be happy to answer any questions and provide further information so you know what's best for your unique needs.