Top 10 Fruits For Diabetes
As fruits are generally sweet, people often think that diabetes patients should avoid eating them. However, there are several fruits that are particularly effective at managing blood sugar. Packed with vitamins, minerals, antioxidants which are good for managing diabetes. We have made a list of the top 10 fruits for diabetes with a low glycemic index.  
Glycemic Index or GI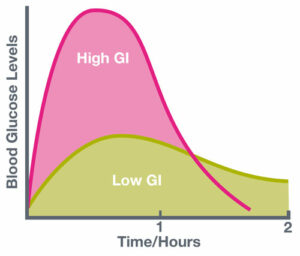 The glycemic index is a way of measuring how quickly the food item may raise blood sugar levels. Glycemic index rates food items from 0 to 100 scale.
If the GI of food is 0 that means it does not increase sugar level. And as much as this number increases, the faster that food will increase the sugar level.
For a patient with diabetes, checking the glycemic index of a food item is one safe way to select which food they can eat and what they can not, to keep their blood sugar from rising.
Foods that have a GI range from 0-55 are considered low GI. These can be Avocados, cherries, blackberries, strawberries, guava, pears, etc. Diabetics can eat them on a daily basis.
Foods with GI ranges between 56 to 69 are considered medium GI foods. For example- papaya, banana, kiwi, etc. Diabetics can eat them with some other protein-containing food like cheese or nuts in lesser amounts.
And foods with a GI of 70 or above, are considered high GI foods that diabetics should avoid. Fruits like watermelon, ripe pineapple are high GI.
A diabetic should choose low GI fruits over high GI because low GI fruits do not cause a spike in blood sugar levels.
List Of 10 Best Fruits For Diabetes
Avocado
Blackberries
Raspberries
Gooseberry
Mosambi
Guava
Strawberries
Pears
Starfruit
Mulberry
Avocado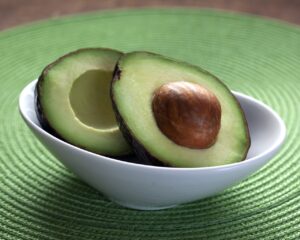 Avocados are naturally low in sugar, with just 1 gram of sugar per fruit, avocados are very healthy for diabetics. They also lower the level of bad cholesterols in the body that helps in protecting the heart. But keep in mind that you consume it in a selective amount. One medium-sized avocado daily is good for diabetics.
Blackberries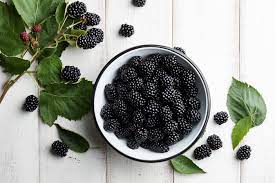 The glycemic load of ½ cup of blackberries is just 2.02 which makes this tiny dark-colored fruit an ideal option for diabetics. Since blackberries are very low in carbohydrates, the blood sugar levels are managed pretty well and there is no spike in the glucose levels instantly.
Raspberries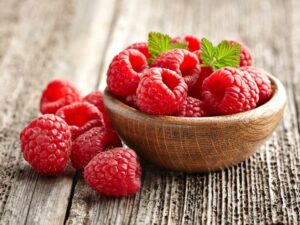 Raspberries are low in glycemic load and carbs. Fruits such as berries contain fructose, a natural sugar that doesn't require insulin to be metabolized, so raspberries tend to be well-tolerated. Raspberries are also an antioxidant and anti-inflammatory food. Over half of the carbohydrates consist of dietary fiber, which makes it a favorable snack option for patients with diabetes and pre-diabetes.
Gooseberries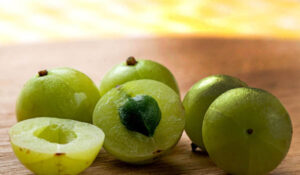 Most health experts also suggest eating Amla or Indian gooseberries to manage blood sugar levels. Amla is known for its immunity-boosting properties and is known to be a great remedy for diabetes. Gooseberries are low in calories and high in fiber, which helps protect against obesity, heart disease, type 2 diabetes, and some types of cancer.
Mosambi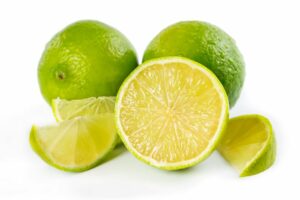 Mosambi juices are very popular. However, juices have high sugar so diabetics should not drink juices. But mosambi as a whole fruit is very healthy for diabetics. Mosambi has a good amount of vitamin C and is very high in fibres. And if you want to have the juice, then consume fresh juice, squeezed freshly along with the pulp for higher fibre content. 
Guava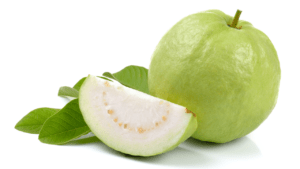 Guava has a high amount of vitamin C and potassium which are helpful in maintaining blood sugar levels. This fruit can also lower the chance of developing type-2 diabetes. Some studies say that Those who have prediabetes can help prevent it by drinking guava leaf tea.
Strawberries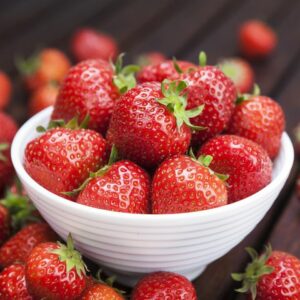 Filled with antioxidants, fiber, and vitamin C, strawberries are a bright and tasty choice. Strawberries have a lower glycemic index than other fruits, making them helpful when it comes to regulating blood sugar levels. Studies have even shown that eating strawberries every day can reduce complications related to diabetes.
Pears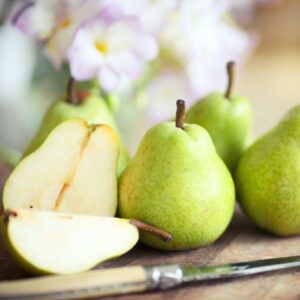 Pears are rich in vitamins A, B1, B2, C, and E and fiber, which help regulate blood sugar levels, lower cholesterol, boost the immune system, and improve digestive health. These are particularly beneficial for people who have Type 2 diabetes because they help improve insulin sensitivity. Diabetics can eat a small- or medium-sized pear. You can enjoy a pear for dessert or as a sweet snack.
Star fruit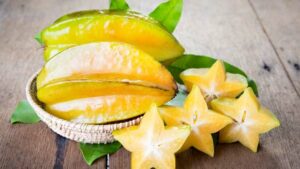 Star Fruit is one of the healthy fruits for diabetics. The star fruit is a low-carb, low-calorie fruit. Therefore, it makes a great diabetic-safe fruit choice for those suffering with blood sugar issues. Research has found that this insoluble fiber-rich fruit can prevent the release of glucose after eating. This helps to control insulin levels in the body, making it an ideal snack for diabetic patients to manage their symptoms.
Mulberry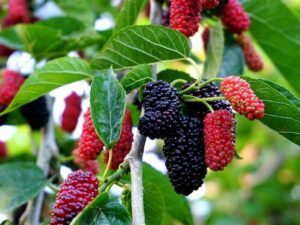 Mulberry leaves are a traditional medicine to treat diabetes. The compounds present in mulberry leaves prevent the absorption of carbs in your gut. When we talk about white mulberry, There are some chemicals in them that work similarly to some medicines used for type 2 diabetes. They slow the breakdown of sugars in the gut so that they are absorbed more slowly into the blood. This helps the body keep blood sugar levels in the desirable range.
A Word From Mantra Care
If you are looking for more information on this topic or on Diabetes treatment, Online Therapy, Hypertension, PCOS treatment, Weight Loss, and Physiotherapy, please visit mantracare.org or feel free to reach out to us at +91-9711118331 or email at [email protected]. You can also download our free Android App or IOS app.
Here at Mantra Care, we have an incredibly skilled team of health care professionals and coaches who will be happy to answer any questions and provide further information so you know what's best for your unique needs.