Safest food for diabetics in restaurants
Many diabetics patients wonder if they could ever eat food like non-diabetics. While ordering from outside or even visiting a restaurant, they get conscious as to what to eat and what not to eat. To clear your confusion and doubts, here are some safest food for diabetics in restaurants, you can eat without thinking twice and without getting conscious.
Dal (Pulses-based items)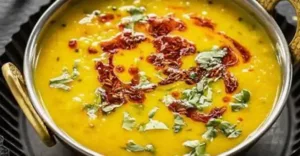 Dals have 20% fewer carbohydrates than grains. This is a huge difference. Consumption of pulse-based food items will not let your blood sugar levels shoot up. Rather, it is also a good source of protein, so it will keep your tummy full for longer.
Salads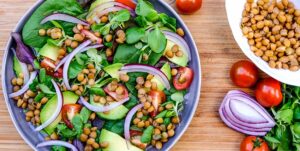 Salads are a very good source of fiber. They help in improving metabolism. They also reduce the sugar absorption from the food you consume. 
Snacks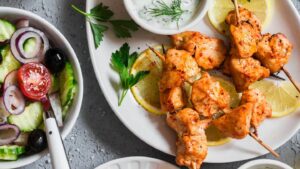 When you go out to a party in a restaurant, there are some great choices for healthy snacks. These could be kebabs like Hara bhara kabab, seekh kebab, mushroom tikkas/ mushroom chili, mixed pakoras, vegetable cutlets, and tandoori gobhi. All these are vegetable-based. So no extra sugar is consumed.
Soups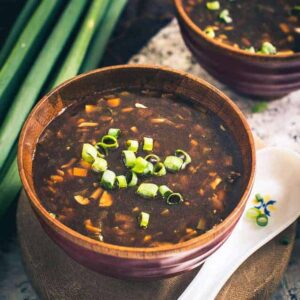 You can have various healthy soups like Mushroom soup, Manchow soup, Hot n sour soup, lemon-coriander soup, tomato soup, spinach soup, Tom Kha Pak soup, and quinoa vegetable soup. 
Another approach towards food could be according to the restaurant you choose. According to the regional cuisine, here are some food items that you can try in a restaurant.
South Indian Cuisine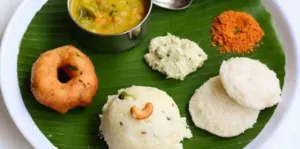 You could avoid rice-based food like idli, dosa, and uttapam. Rather you can have Medu vada (made from Urad dal), Mixed vada sambhar, Dal Vada, pesarattu ( made from green grams), Adai dosa (made from urad dal), and Besan Chila. Tomato omelet is also a healthy choice if you are a non-vegetarian. 
North Indian Cuisine

North India is famous for Chole. You could always have chole with vegetables. Moong Dal Chila is also very healthy. Gujarati cuisine brings special dhokla which is not just a healthy choice but is also very light and tasty. Here again, we'd tell you to avoid poha, paratha, kachori, bhatura, etc as they are all grain-based. 
Meals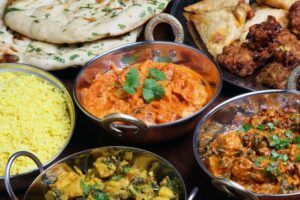 For meals, you could try a lighter option like roasted papad with salad. You could also try thali like Maharashtrian thali, Punjabi thali, north Indian thali, south Indian thali, or even Rajasthani thali. You could avoid roti or flatbreads, or take 1 at most. Avoid rice at any cost. 
Maharashtrian Cuisine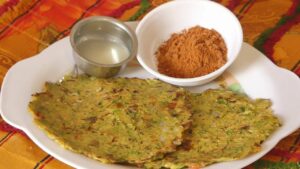 The colorful cuisine brings very tasty options like Talipath which is a dal-based food item. You can have vegetables on the side with Talipath. Kothimbir and Aluchi Wadi are also very healthy to consume. Moong dal vada is a famous food item. Kanda bhaji and misal or matki bhel without bread is a good way to avoid extra carbs. It can be taken with a side of vegetable salad and onion. Ragada is famous in Maharashtra. Avoid taking puri with it. 
Punjabi meal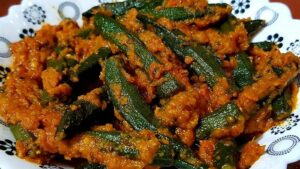 Punjabi meals have a variety of food like salad, mixed vegetable handi, masala, veg bhuna, veg kheema, veg Kadai, masala bhindi, Bargara baingan, rajma masala, and petha sabzi. You could also try missi roti made of bajra and wheat roti without butter. You could have all pulses options including dal fry and dal tadka.  
Chinese meal
You could have Manchurian dry or gobi or even mix Manchurian, veg crispy is also a great option. For lunch, you could eat stir-fried vegetables, gravy Manchurian, bean sprouts or spinach, wheat Hakka noodles, diced vegetables with dry fruits, and also Chinese bhel. 
Continents food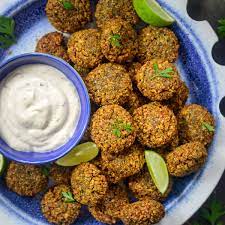 Falafel which is made of chickpea and sesame seed filling along with hummus is a great breakfast option if you want to try continental food. For lunch, you can eat herbed or brown rice, veg barbeque, baked vegetables, or grilled vegetable carpaccio, with or without vegan cheese. You can also try the Tabbouleh salad or peppered pasta salad, with or without vegan cheese. 
Italian food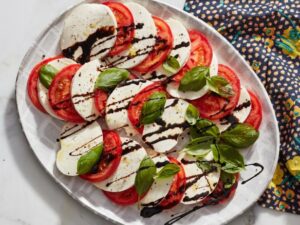 Italian food can't be imagined without cheese. But there are some great salads like Caprese salad which could be eaten with tofu instead of cheddar cheese, Panzanella salad, Italian B.M.T. salad, Wheat base pizza with red sauce instead of cheese, risotto and quesadilla without the cheese. 
Mexican cuisine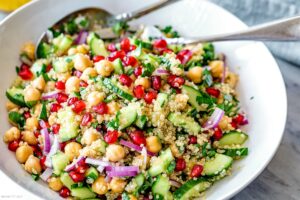 You can try Mexican wraps, Mexican rice or brown rice, quinoa salad, burrito, quesadillas, wheat tacos, veg chipotle, Mexican patty, and Mexican bean patty from the subway. 
Thai cuisine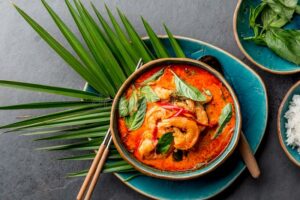 You can try Thai curry with tofu, brown rice, and noodles or you can also have it with vegetables on the side. 
Beverages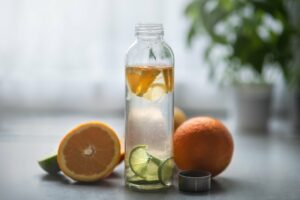 You can choose from a variety of sugar-free options like fresh lime water, iced tea, jaljeera, ginger ale, green tea, and sol kadhi which is coconut milk. 
In any of the above safest foods for diabetics in restaurants, the recommendation is not to consume anything made of rice, potato, or sugar as it can drastically increase the blood sugar content of the body. You can consume almond or coconut milk, but avoid cow/buffalo milk at any cost as they are also high in sugar. If your medication has been stopped by the physician or if your GTT results are normal, you can have sweets too. Until then keep avoiding sugars and carbs and switch to healthy food. 
A Word From Mantra Care
If you are looking for more information on this topic or on Diabetes treatment, Online Therapy, Hypertension, PCOS treatment, Weight Loss, and Physiotherapy, please visit mantracare.org or feel free to reach out to us at +91-9711118331 or email at [email protected]. You can also download our free Android App or IOS app.
Here at Mantra Care, we have an incredibly skilled team of health care professionals and coaches who will be happy to answer any questions and provide further information so you know what's best for your unique needs.