"*" indicates required fields
What is Postpartum Depression Test?
The postpartum depression test is a great resource for women to use as they go through the difficult process. If you feel that you may be suffering from this illness, please schedule an appointment with your healthcare provider or therapist to help guide you towards recovery. We hope our list helps. These are different tests for different women and the symptoms they are suffering from. There are many types of depression tests, and each test is geared towards helping you understand your disorder better. It may take time for the illness to subside; if it continues, reach out to others or seek help from a therapist or healthcare provider.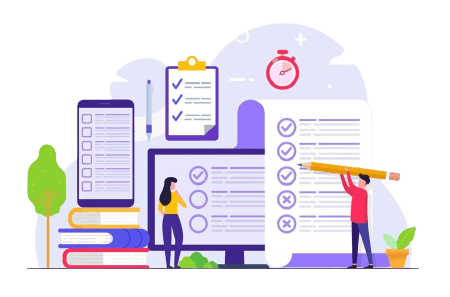 Personalized Report
Professionals here will analyze your result and provide a personalized Report.
Self Evaluation
These tests will not diagnose but provide you more information about yourself.
Analyzed Reports
We provide detailed analysis of your assessment and generate authentic research with the responses.
Know What To Do Next
These will help you in sessions as it will provide clarity and help to set some targets to achieve.
Types of Postpartum Depression Test?
The first test that a doctor performs is a Physical Examination. Physical Examination is to rule out if there are any other diseases in the body. These tests examine if depression is caused by any other disease. After this, some screening tests are done to rule out the symptoms and severity of the condition. These Screening Tests are: 
Hospital Anxiety and Depression Scale (HADS):
This test helps healthcare professionals find out if a woman is more depressed or anxious, but not whether she has postpartum depression specifically.
Zung Self-Rating Questionnaire:
The Zung questionnaire measures depression, anxiety, and somatization which are common problems associated with postpartum depression. The Zung questionnaire measures depressive symptom severity on a scale of 0 – 100. A score below 13 suggests less severe feelings of sadness.
Beck Depression Inventory (BDI):
A BDI score of 13 or higher indicates the moderate clinical level of depressive symptoms; a score below 13 suggests less severe feelings of sadness. The Beck Depression Inventory is used to screen for depression in the general population and has been adapted to measure symptoms during pregnancy and after birth.
Edinburgh Postnatal Distress Scale (EPDRAS):
Scores on this tool indicate whether a woman needs further assessment by trained professionals who can help her manage the distress she feels. This scale helps healthcare providers understand how much or little stress women are experiencing following childbirth. It also includes three subscales that assess emotional, somatic, and functional well-being.
Center for Epidemiological Studies Depression Scale (CESD):
This test is used to screen for depression in the general population and has been adapted to measure symptoms during pregnancy and after birth. It also includes three subscales that assess emotional, somatic, and functional well-being.
Edinburgh Postnatal Depression Scale (EPDS):
This test helps healthcare providers screen for postpartum depression. This test is the most widely used, validated tool for diagnosing postpartum depression. It is appropriate to use at both one week and three months after birth. Scores on this test range from 0-30 with higher scores indicating more severe depressive symptoms.
Montgomery Asberg Rating Scale (MADRAS):
This tool is used to measure depression in people with bipolar disorder or schizophrenia. It has not been validated for use when diagnosing postpartum depressive symptoms.
A Complete Guide On Postpartum Depression Test
Understanding Postpartum Depression
Postpartum depression is a mood disorder that can affect both males and females. It usually starts during the first four weeks after childbirth but may start at any time during the first year of your child's life.
When a woman gives birth, her hormones are very rapidly changing. The changes in hormone levels can cause feelings of sadness, anger, irritability, and lack of interest in anything. These feelings may last for up to two weeks after giving birth. This type of depression is called Postpartum Depression (PPD). You don't need to have had postpartum depression with your other pregnancies to be diagnosed with PPD.
Symptoms Of Postpartum Depression
The symptoms of postpartum depression are similar to those of major depressive disorder (MDD). These symptoms should not be ignored if they last more than two weeks after giving birth because this could mean you have Postpartum Depression. Some of these symptoms are: 
A depressed mood most of the day, nearly every day

Markedly diminished interest or pleasure in activities almost every day

Feeling sad or down more days than not

Weight loss when not dieting or weight gain

Irritability 

Anger

Trouble sleeping

Problem in concentrating on tasks 

Thoughts about suicide
Causes of Postpartum Depression
Postpartum depression can be an isolating and devastating experience. It's most often seen in people after they've had a baby, but it could affect you during pregnancy or even before that time of life if your hormones are out-of-balance for some reason – which is why it is so important to check up on yourself. These are some of the causes during and after pregnancy:
During Pregnancy
Substance abuse

History of depression in family

Anxiety 

Financial Problems

Other mental illness
After Pregnancy
Tiredness

Broken sleep

Self-confidence issues

Stress

Hormonal Changes

Thyroid Issues
Diagnosis of Postpartum Depression
When a mother experiences the symptoms of postpartum depression, it can cause her to feel like she is losing control. It's important that you seek help as soon as possible because untreated PPD has devastating consequences on both mommy and baby.
If symptoms are lasting for more than 2 weeks, you should see a doctor. A doctor will be able to diagnose it using medical history and by asking questions such as how often you feel low, how long you have been feeling this way, if there has been a change in the way you feel, and whether or not you have also experienced changes with your sleep or appetite. To further diagnose the condition, the doctor may suggest you some Tests for postpartum Depression.
Treatment of Postpartum Depression 
There are two main treatments for postpartum depression. If you are experiencing postpartum psychosis, then it is important to ask your doctor about taking antidepressants. This might help alleviate the symptoms. However, there are many concerns when it comes to using medication to treat postpartum depression.
The second treatment that can be used is psychotherapy with therapists who specialize in PTSD and mood disorders. It has been shown that talk therapy works just as well as antidepressants for treating postpartum depression, but there are some side effects to consider before starting therapy. Therapy may cause some people to experience nightmares or flashbacks of past trauma.
A therapist will also need to work with the person to identify the triggers before beginning therapy so that they know how to best help you. These triggers are:
Pregnancy and birth-related events

Partner, friends, and family relationship

Mood and personality changes

Not just the baby blues

Postpartum psychosis (i.e., losing touch with reality)
Physical changes such as weight loss or gain, feeling tired all of the time, etc. If you answer yes to five or more of these questions then it is important for you to seek therapy immediately. Most likely this will be a therapist who specializes in PTSD and mood disorders.
10,000+ Happy Customers From the world
Our Patients Are Redefining Success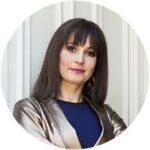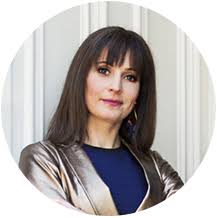 "My child was born after almost 5 years of my marriage. All the family members were happy. Instead of feeling happy, I started feeling lonely and weird. I didn't know what I was suffering through. All my life I haven't heard about Postpartum, depression, that's why I didn't know what it was. A friend suggested to me that I should try Mantra Care and their online Postpartum Depression Test. Their Test helped me to know what I was suffering from. Thank you Mantra Care for your diagnosis and treatment procedure. "
Iliza, 1 Year on MantraCare
Frequently Asked Questions