Consult online with best Therapist
"*" indicates required fields
A 'Better' Model for Relationship Counselling
As per your story and case, we assign the best counsellors experienced in relationship issues. They work with you proactively to understand and address the root cause of your relationship, hopelessness and persistent sadness.
As per your story and case, we assign the best counsellors experienced in depression issues. They work with you proactively to understand and address the root cause of your depression, hopelessness and persistent sadness.
We believe that therapies should be driven more by "Need" than "ability to pay". Our online sessions are 90% less expensive than face-to-face therapy. Online counseling starts at just $10.
Best relationship Counselling, Now in Your Pocket
Our therapists or counselors are available in all parts of the world, accessible via an easy-to-use mobile application. Our matching experts take your preferences into consideration and connect you with therapists specialized in relationship issues. Movever, there are hundreds of free self help tools on our app, available 24×7.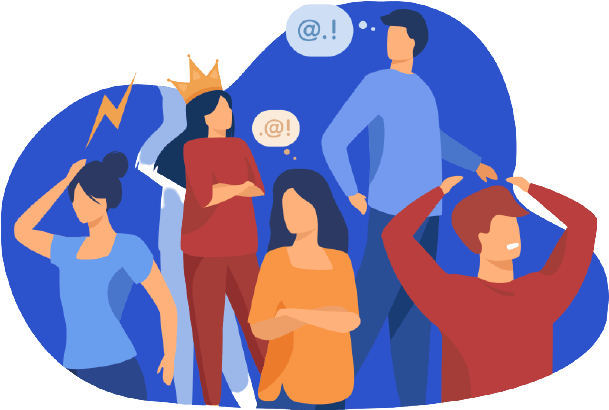 Best Relationship Counselling, Now in Your Pocket
Our therapists or counselors are available in all parts of the world, accessible via an easy-to-use mobile application. Our matching experts takes your preferences in consideration and connect you with therapists specialized in relationship issues. Movever, there are hundreds of free self help tools on our app, available 24×7.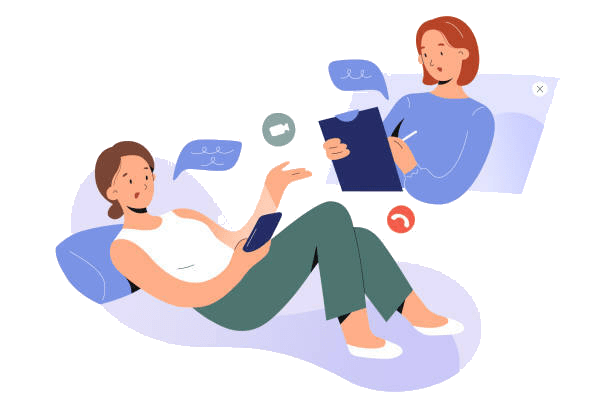 How it works
After filling out our questionnaire, you will be matched with a relationship counselor based on your needs and preferences. You and your counselor will get your own secure and private "therapy room" where you can message your counselor at any time wherever you are. You can also schedule a session so speak live with your counselor over video or phone.
You can write or talk about relationships, the things going on in your life, ask questions, and discuss the challenges you're facing and your counselor will provide feedback, insights, and guidance.  Together you'll work towards making a positive change in your life, accomplishing your goals, and overcoming your relationship.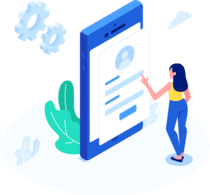 Signup for relationship counselling
Just fill up a 5-minute online form to tell us about your relationship issues and treatment expectations.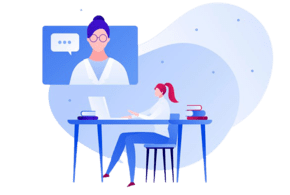 Meet your Therapist
Based on your preferences and neet, we will connect you with relationship counselors that are available 24/7 to you via call or chat.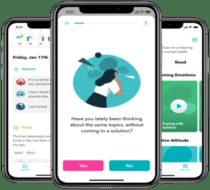 Connect to our app
Heal yourself with video or chat counselling sessions available in the app.  Access helpful self-care tools on our app to help you heal your relationship, and take control of your life
Meet the best relationship Therapists 
MantraCare psychologists help you counter relationship issues  through a combination of positive conversations, exercises, and meditations. Our relationship therapy services are  better than the  traditional face-to-face counseling in multiple ways:
Over 5,000 counselors & therapists with expertise in relationship and other areas

All counselors are licensed, trained, accredited and highly experienced

Match with an available counselor who is the best fit for your relationship needs

Unlimited private one on one communication with your therapist

Gain access to constructive, educational group webinars on relationship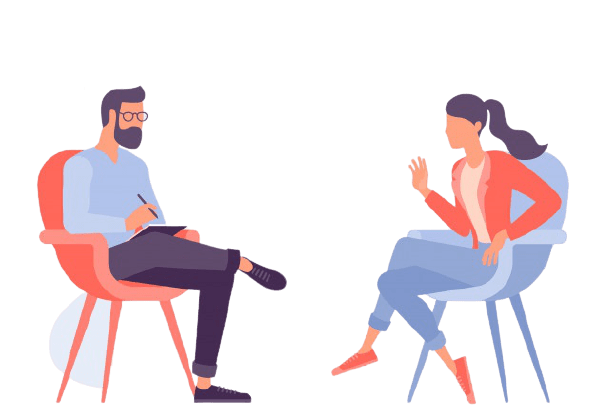 A Guide on Relationship Counselling
Understanding Relationship Counselling
The phrase "relationships are difficult" has become a cliché. However, it is also correct. Even when individuals get along swimmingly, stress and everyday life can lead to disputes that seem impossible to overcome. Relationship counselling may assist people in these difficult situations in working through their issues, moving past them, and ultimately becoming better partners.
Relationship Issues:
At some time in every relationship, challenges and pressures arise, ranging from fights to sex problems to financial concerns. Here are the ten most frequent relationship issues and how to solve them.
 

Arguments
Have guidelines in place for fights, such as taking a break, avoiding cursing, and staying on topic. Make time to talk about any concerns that arise before they get too serious. Consider what it is that you are truly upset about. Arguments about who gets to load the dishwasher are frequently about deeper concerns that you haven't been able to communicate, such as rage or grief.
Communication
Some couples have distinct communication styles, such as talkers vs. non-talkers, or individuals who prefer to talk about things vs. people who prefer to get things done. Other couples used to communicate well but now strive to fill in the gaps and mind-read each other instead of listening to each other. Every conversation may sometimes devolve into a fight.
Growing Apart
It's natural for things to change throughout time. Some couples change together, but it can be tough if one of you appears to be the one who does the most of the altering.Your relationship may still work if you communicate to one other and truly believe you desire different things as individuals, as long as you have enough to keep you linked as a pair.
Infidelity
After an affair, relationships may be restored, but it takes honesty and a willingness to respond to the scars that remain. Because affairs seldom come out of the blue, it's worth devoting time to figuring out what went wrong, such as if you were both happy previously, whether you were conversing, and if you felt you'd lost closeness. 
Traumas
External influences and life events might have an impact on your relationship.. Make your feelings known to your spouse. They might not realise, for example, that you're up all night thinking about your father's health and that's why you're grouchy in the morning. Try to think of life's challenges as something you can confront together as "team us."
 Appreciation
When one spouse doesn't devote enough time to the relationship, such as by working long hours or prioritising children, you may feel unloved or ignored. This is something to talk about. What do you both bring to the table in this relationship? What role does the division of labour play in your life? It's sometimes a matter of communication – say, your partner appreciates what you do for them but doesn't say it. By recognising and informing each other, you may help each other feel valued.
 Sex
Some sexual issues may require specialised medical attention, which can be obtained through a chat with your doctor or by consulting a skilled sex therapist (find our more here). It's worth thinking about how you talk about sex with your spouse and how you might be able to communicate more openly. Also, consider whether the sexual issue is a sign of other issues in your relationship, or whether you and your partner are getting along swimmingly apart from this one issue. 
 Money
One in ten people dispute with their spouse over money, debt, or finances at least once every two weeks. Keeping debt difficulties hidden from your partner, on the other hand, might lead to mistrust. Many couples find it beneficial to have some shared money as well as some financial freedom for their joint costs.
Boredom
Most long-term partners go through periods of feeling trapped in a rut or loving one other but not feeling "in love," and it's natural for your relationship to evolve over time. People appreciate companionship, compatibility, shared history, and knowing someone from the inside out in long-term relationships, yet these can be taken for granted at times. If these activities aren't exciting enough for you, try thinking about what needs to happen and then talking to your partner about it. 

Children


I

t's all too easy for parents to become divided, with one acting as the good cop and the other as the bad cop. When you have diverse parenting approaches, co-parenting isn't always easy. There's a lot of evidence that children pick up on parental conflict, so keeping it to a minimum is beneficial to them. Remember that your relationship is about more than your children; you'll still be a pair when they've left home.
When to Seek Relationship Therapy
Many individuals feel that relationship therapy should only be sought when a separation or divorce is imminent. However, this is frequently too little, too late. Relationship counselling should begin as soon as the issues become too much to bear. Here are several indicators that a consultation could be beneficial to you:
You're having difficulties communicating your thoughts to one another, and you're having trouble resolving one or more unresolvable conflicts.

Your encounters are marked by retreat, criticism, or disdain.

Your regular routine has been disrupted by a traumatic incident.

You're having difficulties making decisions as a couple because you've been through adultery, addiction, or possible abuse.

You want to improve your relationship.
How Relationship Counselling Helps?
For couples, families, coworkers, or acquaintances who are having problems, relationship counselling is frequently the best solution. If your spouse is unwilling to go, it may still be useful for one person to attend alone in order to try to improve matters. The therapist has been trained to provide professional assistance and guidance to those who are trying to save their relationship.
Improve Communication:
The counselling sessions will aid in the re-establishment of communication and closeness. While the counsellor facilitates the process of successful communication, all parties are free to speak their minds, express their views and feelings.
Enhance Relations And Strengthen Bonds
In partnerships, conflict is unavoidable and it causes worry. These concerns frequently result in nasty feuds and battles. It's easy for miscommunication to take centre stage, undermining the value of each person in the partnership. As a result, a lot is left unsaid, which leads to unresolved sentiments that suffocate relationships. Seeing a counsellor may assist all partners in a relationship to have a better knowledge of themselves and each other.
Build Self-Esteem
People are less likely to understand and respect others if they do not have a greater grasp and appreciation of themselves. They will also struggle to cope with big life difficulties, putting their relationships on shaky ground. Counseling will assist everyone in the difficult relationship in better understanding their position and worth in the partnership, allowing them to value others and the relationship as well. The self-esteem of those engaged improves as the connection develops.
Make You Happier
Happiness might be a ruse to hide the fact that the relationship is in jeopardy. Counseling will assist all parties involved in better coping with their difficulties while also allowing them to consider getting support from their spouses, coworkers, or friends. In other words, a persistently unhappy person is likely to have unpleasant relationships and have trouble facing concerns, resulting in a buildup of misery and unsolved relationship issues.
Negotiate And Reestablish Commitments
The counsellor assists each person in better understanding what commitment means to them and their partner, as well as how ambiguous commitment impacts their relationship. During the session, each participant is free to express their worries, concerns, and hopes. They are assisting in the negotiation of obligations that come as a result of making promises for the relationship's benefit. This makes it easier for couples to develop clear and workable agreements on any challenges they encounter as a pair.
Mental And Physical Health
The counsellor will provide professional facilitation that will assist both parties of the relationship in better understanding each other, allowing them to discover specific issues, both personal and in the other, and how to effectively address them.
Build A Successful Family And Marriage
Families are diverse, therefore they cope with a variety of issues in different ways. If not treated early and appropriately, some can become messy. Relationship counselling is the most expert assistance that a troubled family and marriage may receive. The therapist will assist parents in identifying the source of their difficulties and determining ways to resolve them without endangering their little children.
Relationship Counselling
Experts use the following methods and therapies to solve relationship related issues. Most common ones are mentioned below:
The Gottman method
The Gottman approach involves focusing on harmful habits like "the four horsemen":
Criticism

Defensiveness Contempt

Stonewalling
The following are some of the areas where we are concentrating our efforts:
Sharing information about past relationships

Examining issues of contention

Identifying different types of triggers

Identifying common ideals

acquiring specific conflict-resolution tools.
Cognitive-behavioral therapy
A CBT therapist will first try to figure out what each partner is thinking about the issues that have prompted them to seek help. CBT has been found to be beneficial in the treatment of both communication and conflict resolution issues in studies.
Discernment counseling
One of the main aims of discernment therapy is to assist the couple in discovering all of their choices before making a final decision about their relationship's future.
Emotion-focused therapy
The therapist would usually ask each partner to describe particular, troubling occurrences from their relationship, and then work with them to discover, analyse, and make sense of the underlying emotions that are contributing to those circumstances.
Imago relationship therapy
The Imago technique considers a couple's issues to be the consequence of unfulfilled childhood needs and unhealed scars that subsequently manifest as sensitivities, conflicts, or pain points in adult relationships.
Mirroring, validating worries, and showing empathy are all steps in the Imago relationship therapy process.
Narrative therapy
Narrative therapy is based on the idea that the tales you and your spouse tell yourselves influence your decisions and conduct toward one another. This approach, as its name suggests, focuses on addressing self-defeating or otherwise negative narratives that may be undermining the interpersonal dynamic.
Solution-focused therapy
Solution-focused therapy is better suited to couples who are trying to solve a single problem rather than those who are dealing with a wide variety of issues.
10,000+ Happy & Healed relationship patients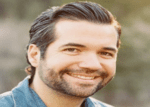 "Mantra Care gives extremely perceptive feedback and concrete advice which is really more like training on how to deal with the most difficult situations that every relationship or marriage faces after 25+ years together. Marriage is difficult, but Mantra Care has compassionate experts on staff, and the time we've spent with them has already yielded tangible improvements."
Kevin, 1 year on MantraCare
5000+ Relationship Counselors from across the world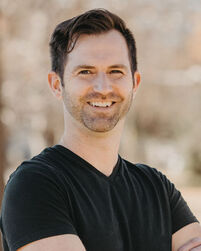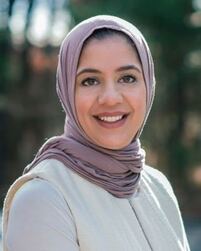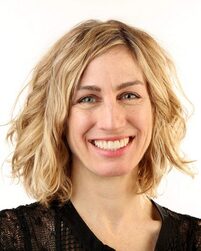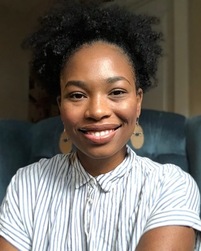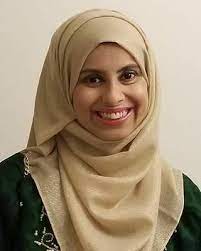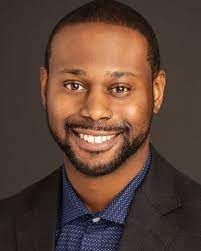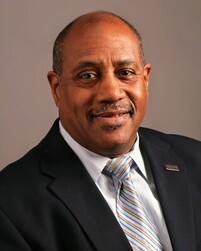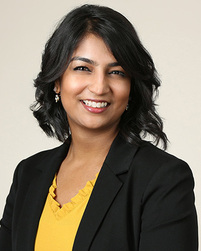 Our therapists take care of your 'unique' needs
Not all mental health problems are the same. Different types of problems require different treatments. At MantraCare, 5000+ therapist's cover a range of specialities to meet your needs:
Take a free emotional assessment today! Know how you feel.
Do you think you might be suffering from depression, anxiety, stress, or any other issue? Take our free emotional assessment today and find out! This quick and easy test will help you to understand more about how you're feeling, and give you some insight into what might be going on.
Free Emotional Assessment
"*" indicates required fields