Consult online with best Therapist
"*" indicates required fields
A 'Better' Model for ADHD Counseling
Mantracare is with you on the journey to heal your ADHD. We will help you right from knowing the root causes of your ADHD to learning healthy coping mechanisms. Our therapies are 100% online and are conducted via video call or messages. So, feel free to take sessions wherever, whenever you need it
As per your story and case, we assign the best counselors experienced in ADHD issues. They work with you proactively to understand and address the root cause of your ADHD, hopelessness, and persistent sadness.
We believe that therapies should be driven more by "Need" than "ability to pay". Our online sessions are 90% less expensive than face-to-face therapy. Online counseling starts at just $10.
ADHD Self Care
We provide you continuous ADHD help with self-care tools, mental healing videos, chat groups, meditations, breathing exercises, and more. Our therapists are available 24/7 via messages to provide care, whenever and wherever you need it.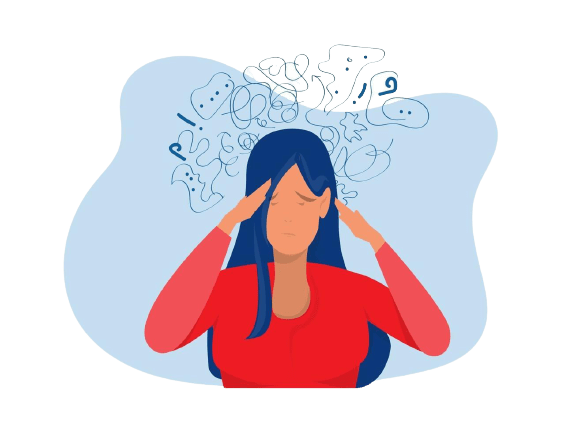 Best ADHD Counseling, Now in Your Pocket
Our therapists or counselors are available in all parts of the world, accessible via an easy-to-use mobile application. Our matching experts take your preferences into consideration and connect you with therapists specialized in ADHD issues. Moreover, there are hundreds of free self-help tools on our app, available 24×7.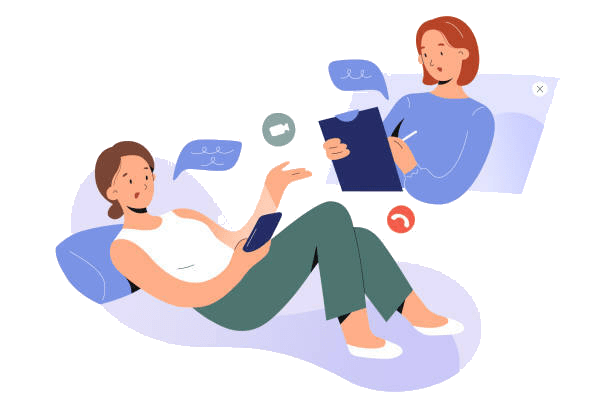 How it works
After filling out our questionnaire, you will be matched with a ADHD counselor based on your needs and preferences. You and your counselor will get your own secure and private "therapy room" where you can message your counselor at any time wherever you are. You can also schedule a session so speak live with your counselor over video or phone.
You can write or talk about ADHD, the things going on in your life, ask questions, and discuss the challenges you're facing and your counselor will provide feedback, insights, and guidance.  Together you'll work towards making a positive change in your life, accomplishing your goals, and overcoming your ADHD.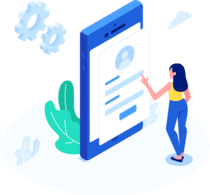 Signup for ADHD counseling
Just fill up a 5-minute online form to tell us about your ADHD symptoms and treatment expectations.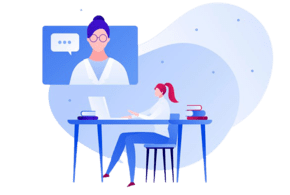 Meet your Therapist
Based on your preferences and neet, we will connect you with ADHD counselors that are available 24/7 to you via call or chat.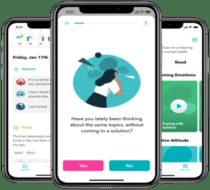 Connect to our app
Heal yourself with video or chat counseling sessions available in the app.  Access helpful self-care tools on our app to help you heal your ADHD, and take control of your life
Meet the best ADHD Therapists 
MantraCare psychologists help you counter ADHD through a combination of positive conversations, exercises, and meditations. Our ADHD therapy services are the better traditional face-to-face counseling in multiple ways:
Over 5,000 counselors & therapists with expertise in ADHD and other areas

All counselors are licensed, trained, accredited and highly experienced

Match with an available counselor who is the best fit for your ADHD needs

Unlimited private one on one communication with your therapist

Gain access to constructive, educational group webinars on ADHD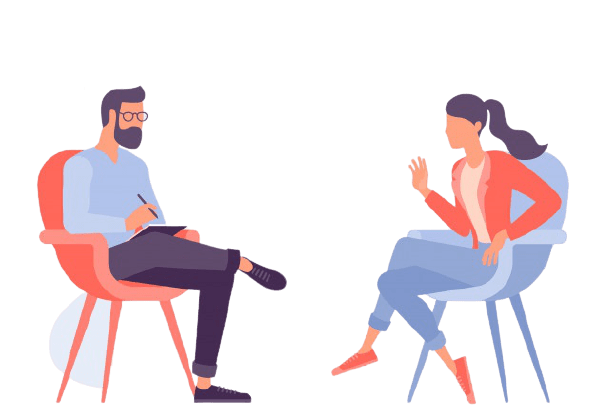 Understanding ADHD
ADHD, which stands for Attention Deficit Hyperactive Disorder, is a disorder generally found in kids at a very young age and may last up to adulthood. If your child has ADHD, then there are chances that he or she can show impulsive behavior and without thinking about the consequences of the same. Also, they might show impulsive behavior in controlling their anger. Such kids also face problems in paying attention to their environment. Adding to this is the fact that these kids might be overly active at times.
ADHD is a condition that can continue well into adulthood. Some adults have never been diagnosed with ADHD. The signs and symptoms might cause problems at work, at home, and in relationships. At an older age, symptoms may present differently; for example, hyperactivity may manifest as severe restlessness. When the demands of adulthood rise, symptoms might become more acute.
Types Of ADHD
The following are three primary kinds of ADHD:
ADHD of the combined kind. This form of ADHD is marked by impulsive and hyperactive behaviors, as well as inattention and distractibility.

Irritable/hyperactive form of ADHD. This form of ADHD is distinguished by impulsive and hyperactive activities rather than inattention and distractibility.

Inattentive and distractible form of ADHD. This form of ADHD is characterized by a lack of hyperactivity and a high level of inattention and distractibility.
Symptoms Of ADHD
It is pretty easy for you to observe the changes in the behavior of your child. Likewise, it is straightforward to diagnose ADHD in your child. All you need to do is keep the following things as a note and observe them in your child.
Daydreaming
If your child has ADHD, then you can observe him daydreaming about things that are impractical and impossible to happen. He lives in his word of fascination even during the daytime when many people surround him.
Forgetting or losing things
It is seen in the school-going students that they forget things or happened to lose their belongings in the school. If it continues to stay for a long time, even when you expect your child to be responsible enough to take care of his belongings, then it might be a concern for you.
Facing difficulties in interaction
Having ADHD makes a child self-centered and molds him so that he faces difficulties in interacting and getting along with people. However, he loves his own company and activities.
Too much talking
You'll always find a child with ADHD murmuring things to himself. He might not talk to others, but he will keep on talking to someone he is attached to. If he is not having any companions around, he will start talking to himself.
Body language being squirm or fidget
In the most severe cases of ADHD, a child can even exhibit squirm body language. It might be worrisome because the treatment of the same is complicated to handle both for the parents and the child. 
Other signs and symptoms that can be observed in a child with ADHD are showing impulsive behavior or acting towards things abruptly in an overactive manner.
Causes Of ADHD
ADHD is one of the most studied topics of mental health in children and adolescents. The exact etiology of the disease, however, is yet unknown. According to the research, ADHD is a hereditary disorder. It's a biological condition that affects the brain. Children with ADHD have low amounts of dopamine (a brain chemical) and neurotransmitters (a type of brain chemical). PET scanners (positron emission tomography; a type of brain imaging that allows researchers to view the human brain at work) studies reveal that in children with ADHD, brain metabolism is lower in the regions of the brain that govern attention, social judgment, and movement.
Management of ADHD Symptoms 
Healthy habits are crucial for all children, but they are particularly critical for children with ADHD. A healthy lifestyle, in addition to behavioral treatment and medication, can help your kid cope with the symptoms of ADHD. Here are some healthy habits to consider:
Developing good dietary habits, such as consuming a variety of fruits, vegetables, and whole grains, as well as selecting lean protein sources

Depending on your age, you should engage in daily physical activity.

Limiting the amount of time spent on TV, computers, phones, and other electronic devices on a daily basis

Getting the appropriate amount of sleep for your age each night
Diagnosis of ADHD
Determining whether or whether a child has ADHD is a multi-step procedure. There is no one test for diagnosing ADHD, and many other issues, such as anxiety, depression, sleep issues, and some forms of learning impairments, might share symptoms. A medical evaluation, including hearing and vision testing, is one stage in the process to rule out other disorders with symptoms similar to ADHD. A checklist for assessing ADHD symptoms and obtaining a history of the kid from parents, teachers, and, in certain cases, the child are used to diagnose ADHD.
Treatment Of ADHD
Here are some ways that you can use to control the anxiety and ADHD, read them for further reference:
Medications are the best treatment that you can give to your child when he is suffering from ADHD or anxiety.

There are chances that ADHD ends up leaving your child unmotivated and unintelligent. A favorable environment capable of providing motivation and encouragement to your child will suit his growth as an individual.

Health professionals and psychologists can help you but to an extent. It is your child who is dealing with the problem. You must try to listen to him more than anybody else so that you can make a difference in the situation.

It is true that anxiety and ADHD never leave the human mind once they make their house there. It is you who can make a difference by taking care of the needs of your child. So you should act wisely.
These are all the methods by which you can control the symptoms of ADHD.
How Can Parents Help their Kids with ADHD?
There are a few things that parents can try to help their kids fight the signs of ADHD:
Participate

. Find out everything you can about ADHD. Follow the treatment plan recommended by your child's doctor. Attend all of the treatment sessions that have been advised to you.

Give medications in a safe manner

. If your child is taking ADHD medication, make sure you give it to him or her at the prescribed time and dose. Medicines should be kept in a secure location.

Collaboration with your child's school is essential

. Inquire with instructors about whether your kid needs an IEP or a 504 plan. Meet with instructors frequently to learn about your child's progress. Help your child succeed by working together.

With purpose and love,

parent your children

. Learn which parenting techniques are ideal for a child with ADHD, as well as which ones might make the condition worse.

Discuss ADHD with your kid in an open and supportive manner

. Concentrate on your child's good characteristics and strengths.

For support and awareness,

connect with others

. To stay up to speed on therapy and other information, join a support group like MantraCare for ADHD.

When children receive therapy, eat a nutritious diet, get adequate sleep and exercise, and have supportive parents who understand how to deal with ADHD, their symptoms can improve.
10,000+ Happy & Healed ADHD patients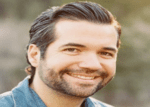 "I am thankful to Mantra Care, which has spread its roots in various countries of the world to help people who are suffering from ADHD. Their exclusive plan gives room for all the patients to open up in a homely environment so that they can express everything happening to their bodies as a consequence. "
Kevin, 1 year on MantraCare
5000+ ADHD Counselors from across the world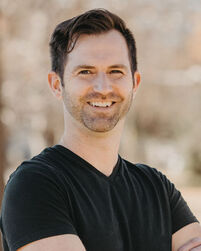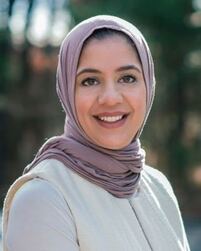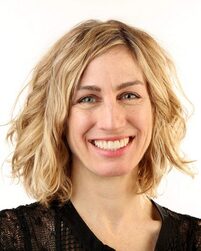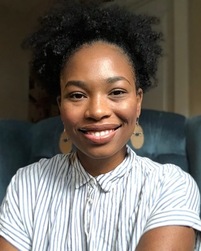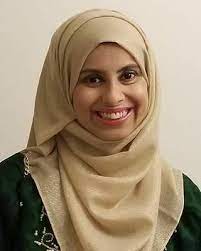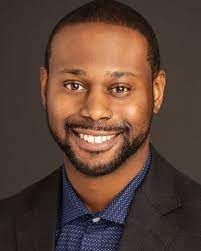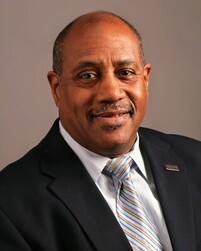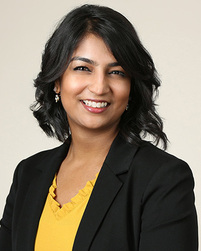 Our therapists take care of your 'unique' needs
Not all mental health problems are the same. Different types of problems require different treatments. At MantraCare, 5000+ therapist's cover a range of specialities to meet your needs: