Consult online with best Therapist
"*" indicates required fields
A 'Better' Model for CBT Counselling
Mantracare is with you on the journey to deal with your behavioral issues. We will help you right from knowing the root causes of your need to go for CBT to learning healthy coping mechanisms. Our therapies are 100% online and are conducted via video call or messages. So, feel free to take sessions wherever, whenever you need it
As per your story and case, we assign the best counselors experienced in CBT issues. They work with you proactively to understand and address the root cause of your depression, hopelessness, and persistent sadness.
We believe that therapies should be driven more by "Need" than "ability to pay". Our online sessions are 90% less expensive than face-to-face therapy. Online counseling starts at just $10.
We provide you continuous help with self-care tools, mental healing videos, chat groups, meditations, breathing exercises, and more. Our therapists are available 24/7 via messages to provide care, whenever and wherever you need it.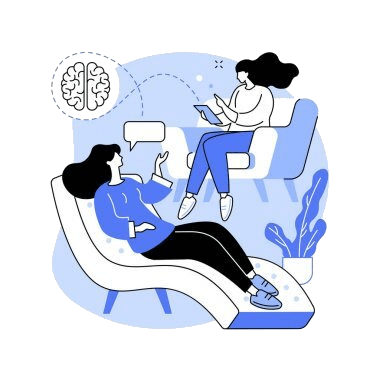 Best CBT Counselling, Now in Your Pocket
Our therapists or counselors are available in all parts of the world, accessible via an easy-to-use mobile application. Our matching experts take your preferences into consideration and connect you with therapists specialized in behavioral issues. Moreover, there are hundreds of free self-help tools on our app, available 24×7.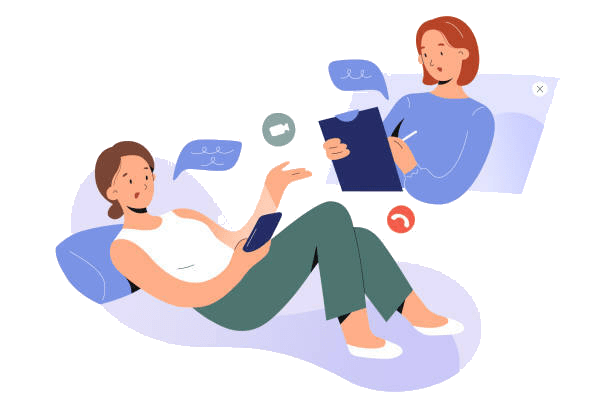 How it works
After filling out our questionnaire, you will be matched with a CBT counselor based on your needs and preferences. You and your counselor will get your own secure and private "therapy room" where you can message your counselor at any time wherever you are. You can also schedule a session so speak live with your counselor over video or phone.
You can write or talk about CBTs, the things going on in your life, ask questions, and discuss the challenges you're facing and your counselor will provide feedback, insights, and guidance.  Together you'll work towards making a positive change in your life, accomplishing your goals, and overcoming your CBT.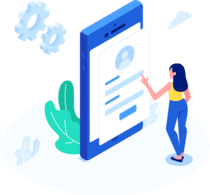 Signup for CBT counselling
Just fill up a 5-minute online form to tell us about your Depression symptoms and treatment expectations.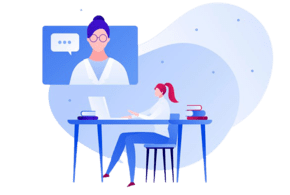 Meet your Therapist
Based on your preferences and neet, we will connect you with CBT counselors that are available 24/7 to you via call or chat.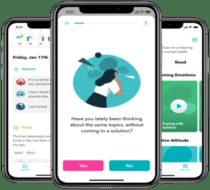 Connect to our app
Heal yourself with video or chat counseling sessions available in the app.  Access helpful self-care tools on our app to help you deal, and take control of your life.
Meet the best CBT Therapists 
MantraCare psychologists help you counter CBT through a combination of positive conversations, exercises, and meditations. Our CBT therapy services are better than the traditional face-to-face counseling in multiple ways:
Over 5,000 counselors & therapists with expertise in CBT and other areas

All counselors are licensed, trained, accredited, and highly experienced

Match with an available counselor who is the best fit for your CBT needs

Unlimited private one on one communication with your therapist

Gain access to constructive, educational group webinars on CBT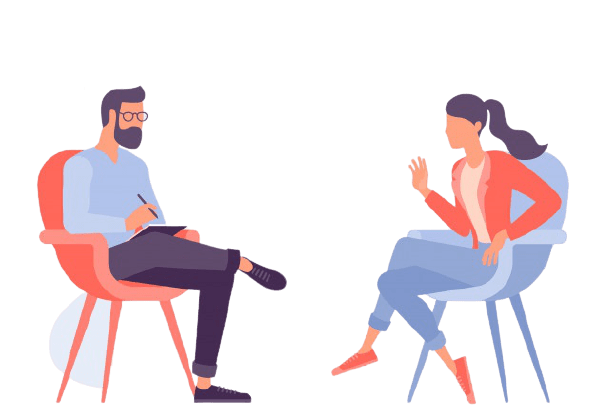 Understanding CBT
CBT is a therapeutic strategy for a variety of mental and emotional health disorders, including anxiety and depression. CBT is intended to assist you in recognising and challenging harmful ideas as well as learning practical self-help methods. These methods are intended to make instant improvements in your quality of life.
Anyone who needs help challenging harmful ideas that are stopping them from achieving their goals or living the life they desire might benefit from CBT.
CBT tries to demonstrate how your thoughts influence your mood. It teaches you to think about yourself and your life in a more positive light.
How is CBT useful?
CBT is used to treat a variety of mental health issues, including:
Social phobia, obsessive-compulsive disorder, and post-traumatic stress disorder are examples of anxiety disorders.

depression

Irrational worries and poor self-esteem

substance abuse, such as smoking, drinking, or using other drugs hypochondria problem gambling

disordered eating

insomnia

difficulties in marriage or relationships

a variety of emotional or behavioural issues among children and teens.
CBT to treat anxiety
Everyone experiences anxiety from time to time. Anxiety is a protective mechanism that may also help you perform better in difficult situations. The rush of tension that typically happens before a job interview or a big race, for example, might help you perform better.
However, for some people, anxiety is a more widespread emotion. This implies that no matter what you're doing, you're always on high alert or scared. This can be highly stressful and interfere with your day-to-day activities.
If your anxiety starts to interfere with your ability to function, it's critical that you start learning strategies for dealing with anxious feelings. This is where cognitive behavioural therapy (CBT) may assist. It focuses on altering the thought and belief processes that are linked to and induce anxiety.
CBT to treat depression
People who suffer from depression may have persistent negative thoughts about themselves, other people, and the world. This negative thought habit can become routine, and they may not realise when their judgement of themselves is illogical or unjust.
CBT can assist patients with depression by equipping them with the tools they need to confront negative ideas and replace them with more realistic and optimistic ones.
CBT is also used to treat a variety of other psychological issues. Other types of therapy may be advised in some situations in order to achieve the greatest outcomes. For more information and guidance, consult your doctor.
Treatment with CBT
Treatment specifics will vary depending on the individual's issue. CBT, on the other hand, usually contains the following:
Assessment

– this may entail completing out questionnaires to help you explain your specific condition and highlight troubling symptoms. You will be asked to fill out questionnaires on a regular basis so that you and your therapist can track your progress and identify any problems or symptoms that require additional attention.

Personal education

– your therapist may give written resources (such as pamphlets or books) to assist you in learning more about your specific issue. The adage "knowledge is power" is a cornerstone of cognitive behavioural therapy. A thorough knowledge of your specific psychological issue will enable you to discard false concerns, reducing anxiety and other negative sensations.

Goal-setting

– your therapist can assist you in making a list of what you want to get out of treatment (for example, you may want to overcome your shyness in social settings). You and your therapist come up with realistic ways to assist you achieve your objectives.

Strategy practise

– you and the therapist practise your new tactics together. To substitute unhealthy or negative self-talk homework, you may role-play challenging social scenarios or realistic self-talk (how you talk to yourself in your brain) — you will be required to actively engage in your own treatment. You are encouraged to apply the practical methods you have learned in your everyday life and report back to the therapist on your progress. For example, the therapist could suggest that you keep a journal.
Who provides CBT?
CBT can be provided by counsellors, psychologists, and therapists in one-on-one treatment sessions, small groups, or online. People are taught to examine the facts for their negative views logically and to change how they perceive the world.
Between sessions, the therapist will assign 'homework.' Six to ten sessions are usually necessary, however this varies from person to person. A variety of online systems (such as Mantra Care) have lately been established to provide CBT to persons in their own homes.
Issues to consider before choosing CBT
Consider the following points before deciding on CBT:
For patients with any sort of brain disease or damage that affects logical thinking, CBT may not be the optimal method of treatment.

Treatment with CBT necessitates active participation. You may be required to keep comprehensive diaries about your thoughts, feelings, and behaviours, for example. You could be disappointed with the outcomes of CBT if you are unwilling to put in the effort.

CBT requires you and your therapist to have a good working relationship. It's crucial to have professional respect and trust. Look for a new therapist if you don't like the one you met at the initial interview.
Even though CBT is a short-term kind of psychotherapy, it may take months or more to successfully confront and overcome harmful thought and behaviour patterns. If you're searching for a quick remedy, CBT may disappoint you.
10,000+ Happy & Healed CBT patients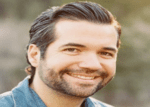 "I am a working professional and it's tough to attend physio sessions regularly. After suffering from a backache for around three years, my friend suggested that I try Mantra Care for their physiotherapy services. I was able to get completely back pain relief, after taking a completely online course. Thanks to my PT at MantraCare for this, who conducted sessions whenever I needed them."
Kevin, 1 year on MantraCare
5000+ CBT Counselors from across the world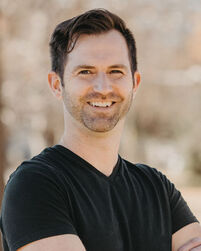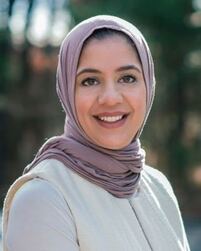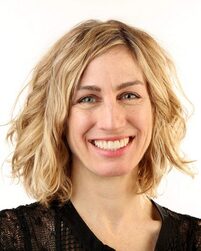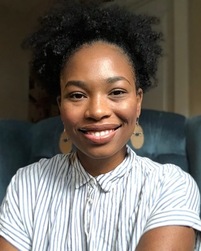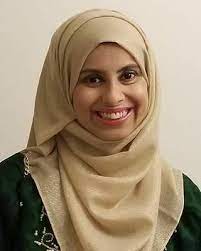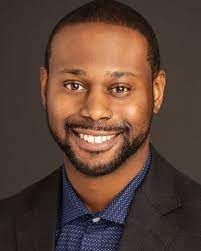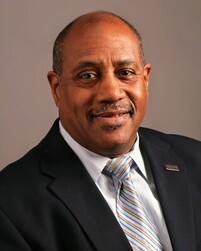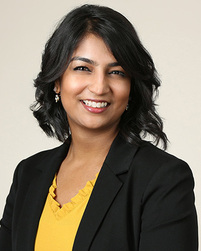 Our therapists take care of your 'unique' needs
Not all mental health problems are the same. Different types of problems require different treatments. At MantraCare, 5000+ therapist's cover a range of specialities to meet your needs: