Consult online with best Therapist
"*" indicates required fields
A 'Better' Model for grief Counselling
Mantracare is with you on the journey to heal your grief. We will help you right from knowing the root causes of your grief to learning healthy coping mechanisms. Our therapies are 100% online and are conducted via video call or messages. So, feel free to take sessions wherever, whenever you need it
As per your story and case, we assign the best counsellors experienced in grief issues. They work with you proactively to understand and address the root cause of your grief, hopelessness and persistent sadness.
We believe that therapies should be driven more by "Need" than "ability to pay". Our online sessions are 90% less expensive than face-to-face therapy. Online counseling starts at just $10.
Grief Self Care
We provide you continuous grief help with self-care tools, mental healing videos, chat groups, meditations, breathing exercises and more. Our therapists are available 24/7 via messages to provide care, whenever and wherever you need it.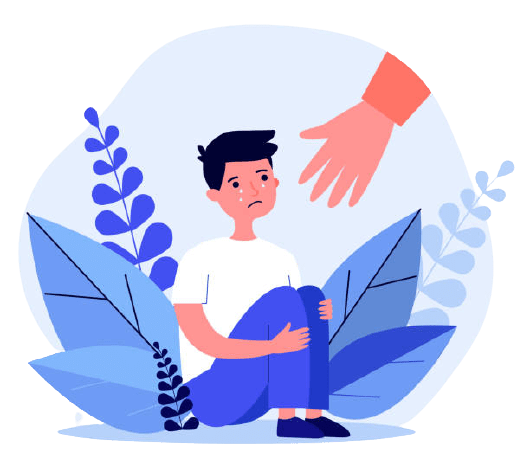 Best grief Counselling, Now in Your Pocket
Our therapists or counselors are available in all parts of the world, accessible via an easy-to-use mobile application. Our matching experts take your preferences into consideration and connect you with therapists specialized in grief issues. Movever, there are hundreds of free self help tools on our app, available 24×7.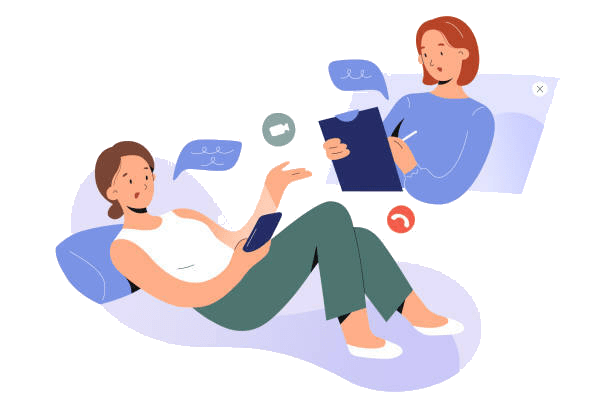 How It Works 
After filling out our questionnaire, you will be matched with a grief counselor based on your needs and preferences. You and your counselor will get your own secure and private "therapy room" where you can message your counselor at any time wherever you are. You can also schedule a session so speak live with your counselor over video or phone.
You can write or talk about grief, the things going on in your life, ask questions, and discuss the challenges you're facing and your counselor will provide feedback, insights, and guidance.  Together you'll work towards making a positive change in your life, accomplishing your goals, and overcoming your grief.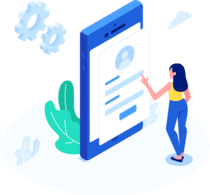 Signup for Grief counselling
Just fill up a 5-minute online form to tell us about your grief symptoms and treatment expectations.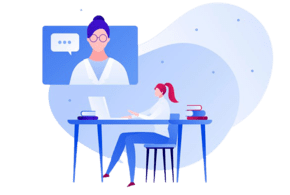 Meet your Therapist
Based on your preferences and neet, we will connect you with grief counselors that are available 24/7 to you via call or chat.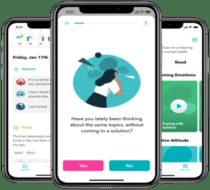 Connect to our app
Heal yourself with video or chat counselling sessions available in the app.  Access helpful self-care tools on our app to help you heal your grief, and take control of your life
Meet the best grief Therapists 
MantraCare psychologists help you counter grief through a combination of positive conversations, exercises, and meditations. Our grief therapy services are the better traditional face-to-face counseling in multiple ways:
 Over 5,000 counselors & therapists with expertise in grief and other areas

All counselors are licensed, trained, accredited and highly experienced

Match with an available counselor who is the best fit for your grief needs

Unlimited private one on one communication with your therapist

Gain access to constructive, educational group webinars on grief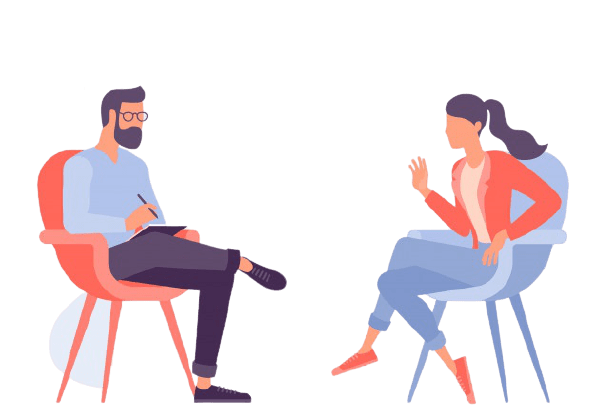 Understanding Grief
Grief is the natural emotional sensation one has in response to a loss.
Although sorrow is most usually associated with the death of a loved one, it may also be triggered by any big loss (for example, the end of a relationship, the loss of a career, or the loss of a home).
Prolonged grieving is a reaction to loss that lasts longer than a year and affects the sufferer's personal connections, disrupts his or her beliefs, and leaves the bereaved with an unquenchable desire for their departed loved one.
Types of grief
There are many types and subtypes of grief. Some of the common ones are:
Anticipatory Grief

: One of the less well-known kinds of grief is bereavement. It's possible to experience sorrow before a loss occurs; for example, if you know someone who has a terminal illness, the feeling may begin to surface before they die.

Normal Grief

: Despite their sadness, some individuals go about their daily lives as usual. It may appear that the individual has not been impacted from the outside, yet pain, numbness, and other sensations are still there under the 'normal' veneer. Because strong sensations of sorrow sometimes occur in bursts, they may not be visible to everyone unless they are with the griever 24 hours a day, seven days a week. Over time, the intensity of our sensations diminishes until we reach what we call "the new normal."

Complicated Grief

: Complicated sorrow is the next form of grief on the list, and it affects a tiny number of people. Pain is so severe here that it stops people from going about their everyday lives.

Delayed Grief :

Grief-related sentiments don't often arise right away after losing something important. For some people, this implies that their sentiments over losing someone or something get stronger over time, or that they find it more difficult to deal with months later than in the immediate aftermath of the incident.

Inhibited Grief :

It is a type of sadness that isn't allowed to be expressed w

hen a griever avoids addressing the realities of losing something or someone by focusing on other things, this is known as inhibited grieving. People may devote all of their time and energy to something that will keep them occupied, and they may conceal their emotions in the hopes of avoiding suffering.
Disenfranchised Grief:

People who are suffering so-called disenfranchised sorrow, unlike the other forms of grieving listed above, generally receive little assistance or recognition. After losing a pet, a non-family member, or a piece of oneself, we may experience disenfranchised sorrow (such as losing function of a body part after an accident). Society does not frequently recognise the loss as being "worthy of grieving," which adds to the strain on grievers, who may feel as though no one else understands them and that they must hide their emotions.

Absent Grief : Absent sorrow is a more extreme variant of inhibited grieving that centres around avoidance or denial. It is similar to inhibited grief in that the individual silences their feelings and goes on as if nothing has happened. There have been tales of severe examples, such as an 80-year-old woman who remained free of grief for 30 years after losing a son because she refused to accept her son had died.
Exaggerated Grief : Exaggerated grief is the last of the main forms of grieving, and it is comparable to complex grief in that the sadness and incapacity to function do not improve over time. This might be the outcome of a griever feeling disoriented and unable to cope as a result of several losses occurring at the same time or over a short period of time. Exaggerated grief may quickly evolve into depression if not addressed.
Symptoms of grief
The symptoms of grief can be divided into two categories, namely, cognitive and physical. Here are they:
Emotional symptoms of grief
Numbness
Increased irritability
Detachment
Bitterness
Preoccupation with loss
Inability to show or experience joy
Physical symptoms of grief:
Digestive problems

Fatigue

Headaches

Chest pain

Sore muscles
Causes of grief
While the precise origin of protracted or difficult grieving is unknown, normal sadness is most frequently associated with the death of a loved one. Grief can also be triggered by the following:
A job is lost, a cherished pet is lost, a friendship is lost, and a personal dream is lost.

The break-up of a love relationship
Grief can be triggered by the loss of something dear to you. You may be at risk for a grieving disorder if you are unable to manage with your sadness for an extended length of time. If you or someone you care about is having trouble coping with sorrow, call for assistance. Our caring staff members are accessible at all hours of the day and night to help you discover the best therapy for grieving disorders.
Treatment of grief

What Is Grief Counseling?
Grief counselling, also known as bereavement therapy, is a type of therapy designed to assist you in coping with a loss, such as the death of a spouse, family member, friend, colleague, or pet.
Grief therapy can assist you in navigating the aftermath of a loss and making practical decisions such as funeral plans. 2 It can help you accept the death of a loved one and adjust to life without them in the long term.
Types of Grief Counselling
Grief Counselling can help people of all ages deal with the sadness and other feelings that come with losing a loved one.
If your sorrow is overpowering and you're having trouble coping, you could benefit from various types of treatment. You have a few more alternatives open to you, which are shown below.
Grief Therapy
This type of treatment can help you deal with behavioural and physical issues that arise following a loss. It can also assist you if you are unable to emotionally detach yourself from the person who has died.
Complicated Grief Therapy
Complicated sorrow is a condition in which grief grips you and refuses to let go. It can cause troublesome thoughts, dysfunctional behaviours, and trouble regulating emotions, making it more difficult to adjust to life without your loved one.
CGT (complicated grief therapy is a type of psychotherapy that can assist you in coping with this type of sorrow.
Traumatic Grief Counseling
If you lost a loved one unexpectedly or saw their death, you may suffer severe sorrow. Traumatic grief counselling can assist you in coping with the severity of your loss.
Techniques of Grief Counselling
Grief therapy entails discussing the person you've lost, your connection with them, how they died, how their loss affected you, and how you're coping.
Grief counsellors or therapists may employ the following techniques:
Acceptance and Commitment Therapy (ACT):

ACT is a type of psychotherapy that teaches you to accept unpleasant thoughts and circumstances so that you may start focusing on healthy patterns that will help you achieve your objectives.

Cognitive Behavior Therapy (CBT):

CBT is a type of psychotherapy as well. It entails recognising and altering thinking patterns that might have a negative impact on your behaviour.

Group Therapy:

This type of treatment takes place in a group environment. Sharing your feelings with others who are going through the same thing as you and working toward recovery together may be reassuring.

Art Therapy:

Art therapy is a type of therapy that employs artistic expression to help people express their feelings and recover. It can be beneficial to persons of all ages, especially youngsters, who have difficulty expressing their emotions.

Play Therapy:

Play therapy is frequently utilised to gain insight into a child's thoughts and feelings in order to assist them in processing unresolved emotions and developing positive behaviour patterns.
Benefits of Grief Counselling:
Grief Counselling can provide you with a number of advantages, including:
There are less physical and mental signs and symptoms.
Developing coping strategies to assist you in adjusting to life without your loved one
Improved self-awareness as you begin to comprehend what you are experiencing and why you are feeling it.
Acceptance of your loss as you go ahead in life, which includes integrating it into your reality and keeping a healthy bond with the person you lost.
10,000+ Happy & Healed grief patients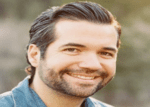 "I had the most difficult year of my life. The pain continued to mount, and I urgently sought assistance. Mantra Care assisted me in overcoming my obstacles in the healthiest and happiest way possible."
Kevin, 1 year on MantraCare
500+ Grief Counselors from across the world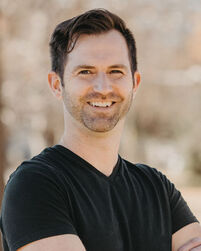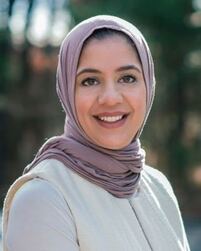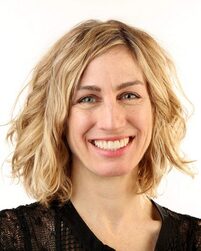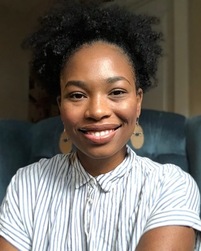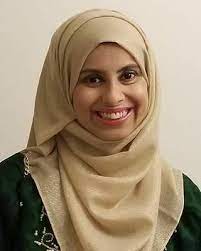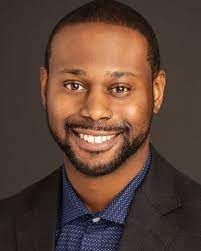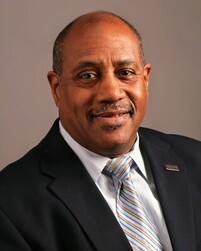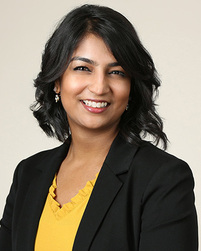 Our therapists take care of your 'unique' needs
Not all mental health problems are the same. Different types of problems require different treatments. At MantraCare, 5000+ therapist's cover a range of specialities to meet your needs:
Frequently Asked Questions