Keto Chinese Diet
A diet that contains high fat, adequate protein, low carbohydrates is called a ketogenic diet. When a person inculcates Chinese food items in their keto diet, it forms a keto Chinese diet. People use this keto diet to treat hard-to-control epilepsy in children. Keto Chinese food items are easily available in Chinese restaurants. When you take a keto diet, it forces the body to burn fats and let carbohydrates stay in the body for energy.
Benefits of Keto Chinese foods
There are many health benefits of having Keto Chinese Food items. Some of them are listed below:
Helps In Weight Loss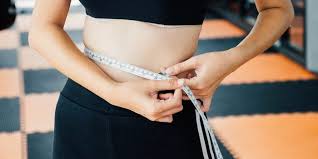 When you take a keto diet, your metabolism boosts up and reduces appetite. it also reduces the production of hunger-stimulating hormones. In this way, it helps in weight loss.
Moreover, 11 studies show that in six months, people who follow the ketogenic diet are more likely to lose weight than those following a low-fat diet.
Reduces Acne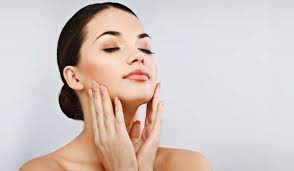 There are many causes of acne and unfortunately, the number of cures is very few. One prevalent reason for acne is an unhealthy diet that contains processed and refined carbohydrates. This may also alter the gut bacteria balance. This also brings fluctuations in blood sugar levels which is a leading cause of acne in people. However, many studies show that if you decrease your carb intake and start taking the keto Chinese diet, you will end up improving the symptoms of your acne.
Reduces The Risk of Cancer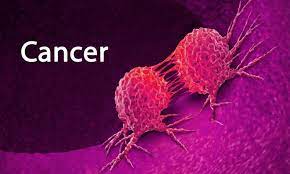 Researchers have shown that taking a keto Chinese diet can eventually help in reducing the risk of cancer. Continuation of such a healthy diet can even treat certain minor cancers with time. The diet is suitable to be given during chemotherapy sessions and radiation therapy. This gives relatively more oxidative stress in cancer cells calling them to die.
Helps In Maintaining Heart Health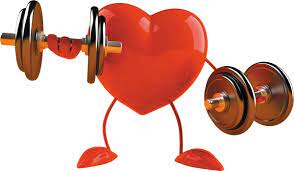 It completely depends on the choice. While taking a keto diet, some people choose to go for more healthful fats like avocados, while some go for less healthful fats like pork rinds. Taking a more healthful diet can reduce our cholesterol levels and improve heart health.
Provides Protection To Brain Function
The Keto diet generates ketones that provide neuroprotective benefits. They help in strengthening and protecting the brain and nerve cells. Moreover, a keto diet helps in the prevention or management of serious/fatal conditions like Alzheimer's disease.
Helps In Reducing Seizures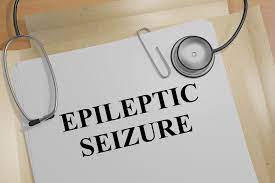 The ratio of nutrients like fats, proteins, and carbohydrates keeps altering as per the requirements of the body. This results in ketosis, which is a metabolic process during which our body uses ketones as the fuel to function properly.
Helps In Improving The Symptoms of PCOS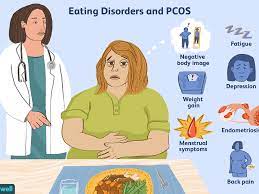 Taking a Keto diet helps in improving the condition of PCOS, which is a hormonal disorder that causes excess male hormones, weight gain, ovulatory dysfunction, and polycystic ovaries.
A case study shows that when 5 women were kept under observation and were being served with a Keto Chinese diet for 24 weeks, they showed a drastic improvement in their PCOS symptoms.
These are the benefits of taking a Keto Chinese Diet. But, one must know that an excess of everything is dangerous. The same is the case with ketogenic diet plans. When you continue taking a keto diet for long durations, they can cause severe health issues.
Risks And Complications of Keto Chinese Diet
Here is a list of all the risks and complications that come along with the keto Chinese diet:
Production of excess protein in the blood
Deficiencies of minerals and vitamins
Fat build-up in the liver
There are some more adverse side effects related to the over-dependence of people on the keto diet. Some of them are:
These symptoms are common as the body takes its time to adjust itself to a new source of energy.
People Who Should Avoid Keto Chinese Food
There are certain categories of people who should avoid taking keto Chinese foods, that includes:
These people should not take the keto diet as they are highly sensitive towards any other source of energy in their bodies.
Now, you must know about some keto Chinese food items that you can include in your keto diet.
Keto Chinese Food Items To Include In Diet
Planning a keto diet is easy. All you need to do is to check the nutritive value of various food items that you are planning to include in your diet. Here is a list of all the food items that you can include, once you plan to shift to a keto diet.
Egg Foo Young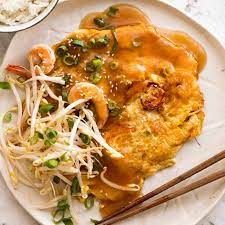 It is a Chinese omelette that is filled with vegetables like cabbage, bean sprouts, and onions. If you want to add non-vegetarian content to it, then there are options like beef, pork, chicken, or shrimp. It is an example of low-carb keto Chinese food as it contains only eggs, vegetables, and meat fillings.
Seafood: Boiled or Steamed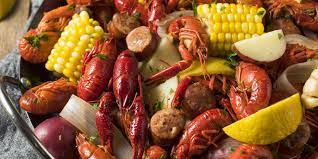 We can easily find boiled or steamed seafood shrimp, crawfish, or crab legs in Chinese buffet systems. These kinds of seafood are free of carbohydrates and rich in protein. You can pair them with stir-fried vegetables.
Egg Drop Soup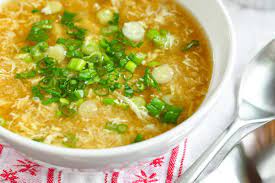 Egg drop soup is one of the best ket Chinese food items that you can make at your home. You can also find this soup in Chinese restaurants. It is high in carbs for people who are on the keto diet. You can also add chopped scallions to make it tastier.
Moo Shu Pork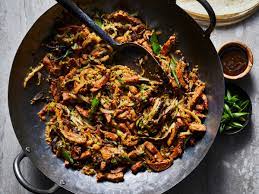 It is made using the stir-frying methods and contains sliced pork, scrambled eggs, and vegetables, especially cabbage and mushrooms. You can serve it with rice, which you must replace when you are on a keto diet. While making it at home, you can keep the carb count from the scratch.
Beef And Broccoli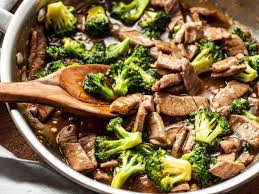 It is a better choice when you need to choose a high-carb option. Beef is water-velveted or marinated that increases the carb count while you tender the meat. For velveting, you can use baking soda in place of cornstarch while making it at home. This will keep a balanced number of carbs in the dish.
Stir-Fried Mushrooms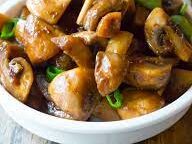 Mushroom dishes are commonly found in Chinese buffet systems. Stir-fried mushrooms are low on carbs and calories, which makes them perfect for a keto diet.
Sautéed Green Beans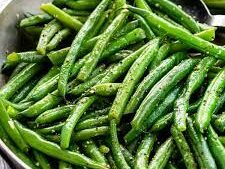 Green beans are another common food items found in Chinese Buffets. They are generally served with sauce or simply sautéed in oil with some garlic. If you are following a keto diet, you can add boiled shrimp or baked fish to complete your meal.
Chicken and Broccoli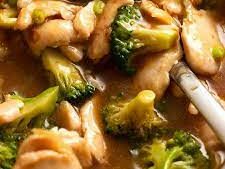 The method of making Chicken and broccoli is the same as beef and broccoli. Some restaurants may add some other vegetables to it like carrots and onions. Although the dish contains carbs to a big extent, it is always a better option as better compared to breaded meats and sugary sauces. However, while making it at home, you can broccoli and chicken as per your own preferences.
Steamed vegetables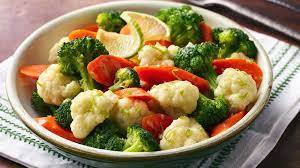 When we cook using Chinese traditional methods, we can easily cook keeping the nutritive content as per our own. Popular examples are dumplings and steamed greens. Monitor the amounts of oil, salt, and pepper for a simple low-carb diet.
Hot And Sour Soups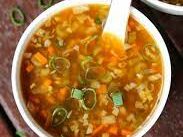 Hot and sour soup is similar to egg drop soup. It also contains bamboo shoots, various mushrooms, tofu, spices, vinegar. Its name already states that it is spicy and sour. When you buy it from a restaurant, it is comparatively thicker as they add cornstarch to increase the carb content in the dish.
Kung Pao Shrimp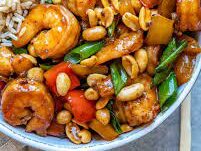 It is yet another dish that contains shrimp. peanuts, bell peppers, and chillies. The taste and spices may vary from restaurant to restaurant. Some people like it with thick gravy while some prefer the dish with a watery consistency.
Chop Suey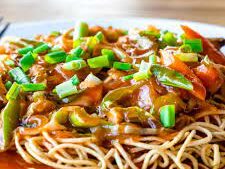 Chop suey is similar to moo shu pork and contains eggs, meat, and vegetables in a light sauce. It is usually served with noodles or rice. If you are on your keto diet and ordering it from a restaurant, make sure that you do not ask for rice or noodles. They will eventually increase the carb content in the dish.
Baked Fish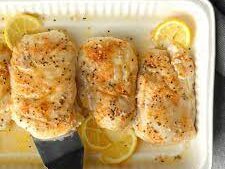 Salmon fish is primarily used in Chinese buffet systems. It is usually seasoned and the entire fillet is kept in the serving line. The person has to cut the portion that he desires to eat. Salmon fish contains fats and proteins that are good for the ones who are on a keto diet.
Stir Fries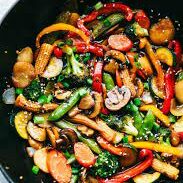 If you are a lazy soul and do not want to cook much, then the most recommended dish can be stir-fried. All you need to do it cook stir-fry meat slices and low-carb veggies in oil. To add taste to the boring dish, you can include shrimp, chicken, beef, or pork, summer squash, broccoli, cauliflower, cabbage, mushrooms, or bean sprouts.
Mongolian Beef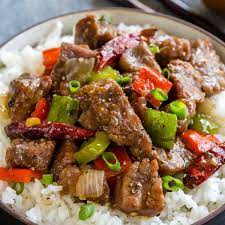 This meal containing meat with thinly sliced flank steak, a variety of vegetables, scallions, and a brown sauce. You will get a holistic dish, perfect for everyone who is on a keto diet.
Lettuce Cups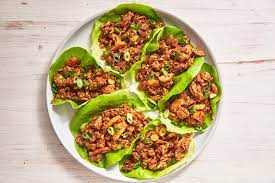 It can be a perfect DIY dish for you if you are looking for one. One of the leading keto Chinese dishes, lettuce cups are very tasty and easy to make. All you need to do is to fill the lettuce leaves with sautéed chicken and veggies. To dress the dish, add scallions and a splash of soy sauce. The dish can be stomach filling and healthy if you are on a keto diet.
Peking Duck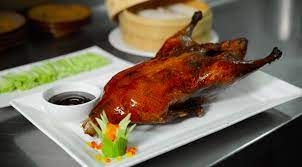 People count this dish among the staple dishes at Chinese American restaurants staple. The skin of the aromatic duck is crispy and has a strong flavour of the meat. The dish is quite heavy so a quarter of it served with steamed veggies will do if you are really hungry.
Tips To Maintain A Keto Diet
When you are on a keto diet, then you must keep a few in mind. They are listed below:
Avoid sugary sauces as they are high in fats and carbohydrates. When you serve 2 tablespoons of soy sauce, it contains 1.57 grams of carbs, which can destruct your keto diet adversely.
Keep distance from breaded meats. The cooking procedure makes you bread the meat first and then fry it. This can add a lot of carbohydrate content to your daily diet.
Avoid eating rice. Rice is the biggest source of carbohydrates, which makes it responsible for spoiling the keto diet.
Try to serve yourself. You know the best about what you have to eat in what quantities. This way, you can easily eliminate the extra carb content from your diet.
This is all you need to know about Keto Chinese food items. You can try to make these dishes at home, knowing their nutritive value, and adding and eliminating them as per your own preferences, and understanding your body requirements.
A Word From Mantra Care
If you are looking for more information on this topic or on Diabetes treatment, Online Therapy, Hypertension, PCOS treatment, Weight Loss, and Physiotherapy, please visit mantracare.org or feel free to reach out to us at +91-9711118331 or email at [email protected]. You can also download our free Android App or IOS app.
Here at Mantra Care, we have an incredibly skilled team of health care professionals and coaches who will be happy to answer any questions and provide further information so you know what's best for your unique needs.