Many biometric screening companies are appearing in the wellness industry. The biometric screening industry is quickly evolving and expanding. There are many companies to use when you want to do a biometric screening. We will give you 11 different ones in this blog post. We have included a paragraph about each company. Some are better than others. Choose the best one for you!
What is Biometric Screening?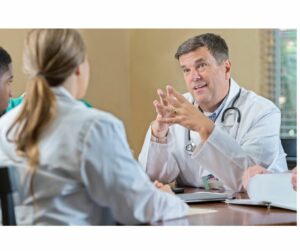 To illustrate, a biometric screening is a procedure that checks your physical condition. The reason is to determine if there are any potential health issues. It's also a simple method to keep track of changes in your vital statistics from year to year.
The screening process is fast and usually happens at your office. Your test results are available right away. Also, you can use them to see if you have any problems with your health like:
Sometimes, employers offer incentives for their employees to be screened. They may also use screenings to see if there is anything wrong with the person. Identifying risks early can help reduce healthcare costs. This is a subject of ongoing research and debate.
Indeed, employers might benefit from employees who are healthier and do better work. Employers can help their employees by giving them time off to take care of any health issues they have.
Purpose of Biometric Screening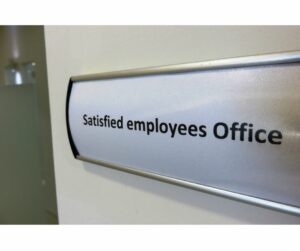 A biometric screening is good because it helps you find out about diseases that you can't prevent. They use findings from biometric tests to help their members take care of their health. Working with people who show signs that they might get diabetes or other illnesses. To make them aware of what food and exercise they should do, then we teach them how to do it. Biometric screening companies can help you avoid many illnesses by giving you screenings and education. It also uses data to make sure your company's workers are healthy. The company does not get your individual results, but it gets a picture of the group's results. This data provides them with valuable information that may assist them in meeting their employees' demands.
Benefits of Biometric Screening
Moreover, On-site events can help your employees stay healthy. Additionally, they might find out they have high blood pressure or even iron deficiency in their blood.
A biometric screening will:
Moreover, there are a lot of advantages to having an event on your property. For instance, it can be a health initiative. A routine blood pressure check may be very good for the health of an employee. A high blood pressure reading might indicate health problems.
Provide results to employees in order for them to get their health back on track.
Use this program to provide employees with a wellness assessment before they become visibly unhealthy.
A message that includes immediate cause and effect information has a greater influence on behavior.
The following are a few of the key advantages of biometric testing:
Support your Wellness Program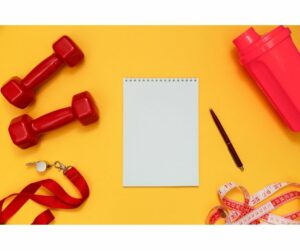 Subsequently, if you don't conduct yearly screenings. Not to mention, you won't know how your team's health is progressing or how well your initiatives are performing. Biometric screening also aids in the identification of areas for improvement in employee health.
It is important to go to the doctor once a year. Doctors will tell you if you have any problems that need attention. By getting treatment before a disease becomes advanced. Additionally, biometric screening can help to lower insurance and medical expenses by catching it early.
Employees Can Make Healthier Choices Immediately
Employees who are anxious about their test results may feel relieved by the fast outcomes. This includes such as learning about high blood pressure. That might imply an extra screening, a dietary change, or more physical activity in their daily routine.
Keeps Employees Accountable
Regular checkups allow employees to keep track of the effects of their decisions. Also, it shows how good changes are influencing their health. It's an excellent opportunity for employers to discuss their wellness programs, which might help workers achieve theirs.
Convenient Time Saver For Everyone
Employees do not have to commute to a lab or facility in order to work. They also don't have to wait days for results; when a screening is held on-site at work, they can obtain same-day results discussed in real-time.
What is Included in Biometric Screening? 
The most common tests are for blood pressure, cholesterol (blood sample), and other things. After you do a Premise Health assessment, they will provide you with a report of your biometrics.
Top 10 Biometric Screening Companies
Companies can save money by giving employees important information about their health. They might also take more care of themselves in the future if they know these things. By having biometric screenings, companies can find out more about their employees' health before anything bad happens. Here are the 10 Biometric Screening Companies:
LabCorp Biometric Screenings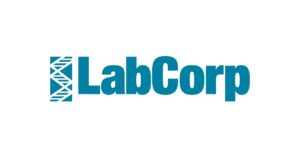 LabCorp Employer Solutions, Inc. (LES) is a global-leading biometric screening and health coaching company. It offers more than 30 types of screenings, vaccinations, and other employee wellness services to clients in the United States. They want to assist clients in living healthy and excelling in all 50 states. They've worked with over 4,000 biometric screening customers and have assisted over 110 million Americans with their biometrics.
TotalWellness Biometric Screenings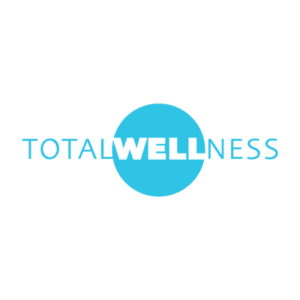 In 1998, a company called TotalWellness was created. They offered flu shots and biometric screenings to businesses in the US. TotalWellness is a company that can help people be healthier. They had 3,700 events last year. 149,000 people got flu shots and 100,000 got blood tests.
Right now, they serve all 50 states and have over 300 customers. They are in banking, insurance, health care, retail, oil & energy, and technology. Noesis Thinking will help you set up an effective wellness program for your company. It is tailored to your needs. Noesis Thinking is a company that helps businesses to improve their employees' health and wellness. They do this by helping them with their corporate wellness and fitness management. This means helping them by giving advice, programs, seminars, workshops, classes, and coaching. companies provide these things that are helpful. They help with flu shots, biometric screenings, and a web-based health center. Over 7,000 qualified healthcare professionals have in their network. That means they can help you organize meetings when and where you need them.
BioIQ
In 2015, a company called Biometric IQ was started. It has the goal of extending human potential. Some people don't have time to go see a doctor. That's where the software comes in. Doctors analyze it and then tell you if you are healthy or not. The more that people can get this test, the better they will feel. The prime reason is they will know how their health is doing. There are lots of companies that do these tests,
Onsite Health Diagnostics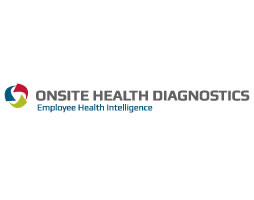 Onsite Health Diagnostics is one of the most professional biometric testing firms that we've worked with. They have two pricing plans; one of which does not need site minimums to cover the country. The Betters also provide four types of biometric tests: Onsite, lab, doctor form, and a home test kit. Because they allow staff to bring their own medical information with them, they have the versatility that employees value. They will not conduct any testing if individuals already have valid laboratory data. This saves time, money, and patient discomfort.
Quest Diagnostics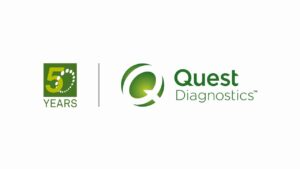 Every year, Diagnostics for Life provides 3 million biometric screenings and 500,000 flu shots. They also do special tests like PSA, Vitamin D, A1c, TSH, hsCRP, and InSure FIT. And they offer incentive management services and disease education. All of that is in addition to their incentive management services and disease education services.
Star Wellness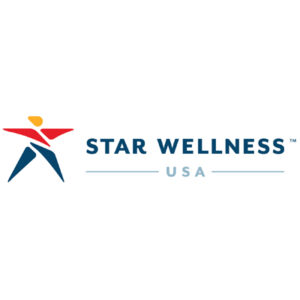 Biometric screening, as offered by Lifesigns Screening Solutions, is one of the most popular testing services in our company. Our clients' employees are tested and assessed by Lifesigns Screening Solutions, which is one of the leading biometric screening companies. Employers may use the findings from these screenings and evaluations to start up a proper corporate wellness program. Companies realize that their companies suffer when their workers are ill or unwell at work. Star Wellness helps these businesses in finding the appropriate cures so that their employees may have a healthier lifestyle.
Synergy Wellness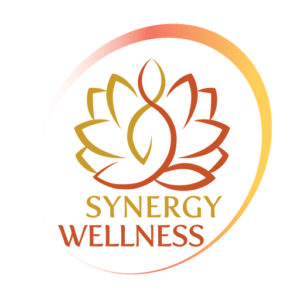 Synergy Wellness is located in Atlanta, Georgia. They have been doing biometric screenings for 30 years. They have worked with people who need to be tested and companies that need this test done. Synergy Wellness is one of the top companies in the world. They can do blood pressure, glucose levels, cholesterol readings, and body composition. Synergy Wellness gives people lessons on how to live healthier after they get their reports back.
The Wellness Company

The Wellness Company is a company in Rhode Island. It provides screening programs and health initiatives for its clients. They are the best in the biometric screening industry. Some of our clients are communities, colleges, schools, and groups. They also have a variety of flu programs in place. So that kids and staff will be vaccinated before a flu virus spreads throughout the business.
TotalWellness Health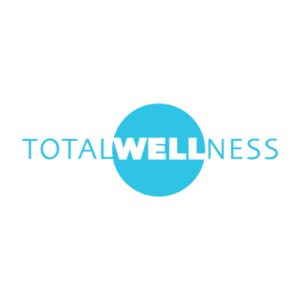 We can help your company's wellness programs succeed by providing tailored health and wellness services to your employees. Biometric screenings, flu shots, and other health measures are available. When you use TotalWellness, your employees will be healthier. Moreover, they will not need to take sick days. Productivity will increase, safety will get better, and the employees will be able to do more things. Employees can spend time with their children or they can spend time working for their company. It is good because the bottom line of the company will get better and better.
Worksite Health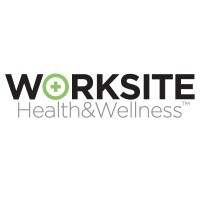 Worksite Health is a company that provides wellness programs at your workplace. They help companies and organizations provide good healthcare for their employees. There are several biometric screening providers on the market. But Worksite Health is one of the few with the expertise and credentials to perform this type of testing. Several checks measure blood pressure, height, weight, glucose levels, cholesterol levels, and more. Employees get a coaching session after the findings come back to show them how to turn any health problems around.
A Word from Mantra Care
However, if you are looking for more information on this topic or on Diabetes treatment, Online Therapy, Hypertension, PCOS treatment, Weight Loss, and Physiotherapy, please visit mantracare.org or feel free to reach out to us at +91-9711118331 or email at [email protected]. You can also download our free Android App or IOS app.
Here at Mantra Care, we have an incredibly skilled team of health care professionals and coaches. They will be happy to answer any questions and provide further information. So you know what's best for your unique needs.