Best Corporate Wellness Companies and Programs In 2021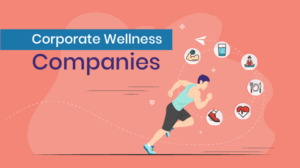 It is no secret that the demand for the best corporate wellness companies and programs is increasing. With more than 75% of America's workforce having access to some form of corporate wellness benefits, it is important for top companies to stay ahead of the game. This article will explore top teams in this industry and explain how they are impacting health in their respective organizations.
It isn't just the best corporate wellness companies that are making the big bucks in the industry. Many consultancies are currently in great demand when it comes to the best wellness programs for organizations. They use their capabilities, knowledge, and experience to help the companies implement their own health initiatives.
The best corporate wellness companies and programs for 2021 are no longer a secret. In the past, the best wellness companies were only found in top-tier firms that could afford to invest in their employees' health; however, now companies from all industries are jumping on board. As this industry grows and more money is invested into it, the demand for these top providers will continue to grow. This article will explore some of the top teams in this industry and explain how they are impacting health in their respective organizations.
Benefits Of Investing In Corporate Wellness Companies And Programs In 2021
The companies are investing in top wellness teams because it has many benefits, including:
1. Corporate wellness team is making employees more productive at work
2. Wellness programs offer top physical and mental health benefits for employees
3. Team can help the top companies provide top services to their clients
There are best wellness companies that are offering programs for organizations. The wellness companies and programs for organizations include:
Alyfe Wellbeing Strategies
Alyfe Wellbeing Strategies takes a whole-person approach to employee well-being. When individuals discover a strong reason for living, they are more inclined to act and achieve long-term wellbeing. This is the motivation behind developing programs that utilize the power of purpose to inspire staff. With best practices and proven design underpinning evidence-based solutions that help in employee wellness.
MantraCare Healthcare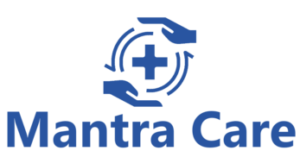 MantraCare Healthcare is a network of different healthcare professionals who are dedicated to providing high-quality care for people everywhere.
Its mission is to provide the highest quality healthcare, globally. They work with a variety of healthcare professionals, including doctors, nurses, and licensed therapists who donate their time to help those in need. They have a variety of programs that use medical professionals to provide healthcare for corporate/organizations. MantraCare several employee wellness programs like-
Smoking cessation Programs
Weight-loss programs
PCOS programs
Diabetes reversal programs
Meditation programs
The best thing about MantraCare's programs is that they provide these programs virtually, so employees and employers can save their tie and maintain their health conveniently.
Aetna
Aetna believes that healthy lives and health care go hand-in-hand. This is why they offer a range of comprehensive wellness benefits, including medical services, fitness center discounts, and more. One design of their wellness programs focuses on coaching employees to make small, consistent changes that lead to big results.
Their services are affordable and they have different plans for individuals, families, employers, seniors, students, etc.
EHE International
EHE International is one of the best wellness companies that offer top consulting, program development services, and worksite health care solutions. They are an international wellness company with a reach of more than 30 countries in the world.
Corporate Health Partners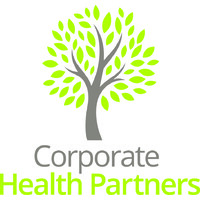 CHP specializes in three key areas: assessment, culture development, and results. CHP does not adhere to a one-size-fits-all method. Participation is guided, progress is tracked, and ROI is estimated both for the employee's health and your organization's profits. They go above and beyond other virtual wellness programs by providing committed coaching that is here to help with the needs of employees.
Corporate Wellness Program Directory
The top wellness companies found in this directory offer services that range from weight loss, smoking cessation, nutrition counseling, gym memberships, etc. These programs can be offered at your organization's office or virtually depending on your and your employees' needs as well.
The Center for Health Design
The Center for Health Design offers consultancies to help organizations create effective workplace strategies for healthier, happier employees. Their wellness programs include community design that creates active environments, top policy design that stimulates participation in physical activity, and worksite nutrition services.
Medibio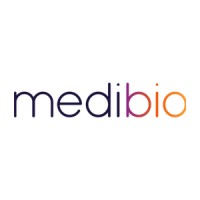 Medibio offers employee assistance programs (EAPs) to help organizations create top-performing workplace health strategies for healthier, happier employees. This company is a leading developer of top EAPs that help companies support employees with mental health, substance use disorders, and family problems.
Employee Assistance Programs International (EAP)
Employee Assistance Programs International (EAP) offers work-life consulting services for behavior change through evidence-based top wellness programs. Their best employee assistance program includes top EAP life coaching to address stress, anxiety, and depression issues; financial coaching to address work-life balance and time management concerns; and top health coaching for fitness, nutrition, and weight control.
Workplace Wellness Alliance (WWA)
The Workplace Wellness Alliance (WWA) is a collective of leading research organizations that offer employee assistance programs (EAPs), worksite wellness strategies, top research, and top advisory solutions to promote well-being and performance.
Trucost
Trucost offers corporate wellness services that include employee engagement, corporate health management, and top wellness programs. With the goal of making complex information accessible to complex language people, Trucost can offer a range of initiatives such as behavioral health engagement, top wellness programs, top employee benefits management, and top environmental sustainability services.
ICF International
ICF International offers organizations top consulting through top business coaches, program development services, top worksite health care solutions, and top wellness strategies. They focus on creating systems for successful results with their employees by supporting them to engage in high-performing behaviors while developing a strong top wellness culture.
American Economic Associates, Inc. (AEA) and Westat, Inc
American Economic Associates, Inc. (AEA) and Westat offer research that can be used as top evidence for wellness company programs to help organizations develop health promotion programs that encourage healthy behaviors and prevent risk factors such as poor nutrition, lack of physical activity, and substance use.
The Best Companies That Promote Employee Wellness
There are a few companies that would be considered to be the best companies that promote employee wellness.
Fitbit
Fitbit is a perfect example of a good corporate wellness company. It offers a wide range of products which includes fitness trackers, smartwatches, and activity trackers. They offer programs such as Weight Loss Challenges to help employees get in shape. The company also offers an eating plan that is designed to be easy to follow while still staying healthy. Employees are also encouraged to create their own goals and work towards them while at their desks or on the go.
Google
Google has grown into one of the largest companies in the world because they live by its motto "Don't Be Evil". They provide healthy snacks inside vending machines, sit-stand desks for employees, healthy meals, and exercise classes. The company has also started to offer more healthy options for employees with chronic conditions.
Capital One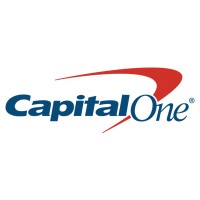 Capital One's Wellness Program includes access to free services such as fitness classes, weight watchers, yoga workshops, massage therapy, acupuncture, meditation groups, healthy snacks on campus, and onsite doctors' appointments. The company is all about Wellness in the Workplace and has a program in place that supports it.
Hilton
Hilton Worldwide offers a great wellness program to their employees with incentives for signing up, resources for fitness, healthy food options, onsite nurse care services, exercise classes, health coaching consultations for all members, financial counseling opportunities, smoking cessation programs, life coaching sessions, and so much more.
Marriott International
Marriott International offers a variety of wellness options to their employees by providing exercise classes, personal training, healthy eating opportunities, weight loss programs, smoking cessation programs, and much more. They also offer incentives for those who sign up for health assessment screenings such as free flu shots.
Starbucks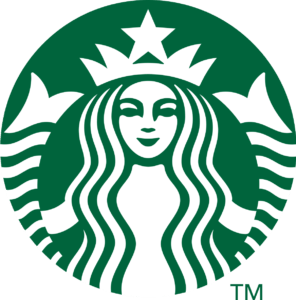 Starbucks focuses on promoting healthy lifestyles for its employees by offering fitness classes, wellness coaching sessions, healthy food options, and incentives for completing health assessments. The company believes that taking care of employees is just as important as taking care of their customers.
3 Main Reasons Why Companies Are Investing In Wellness 
The top companies have been investing in top wellness initiatives. The top-3 reasons for investing in top teams are 1) a competitive advantage, 2) a sense of community, and 3) a culture of performance. The top benefits for top organizations include 1) top-notch programs and services, 2) top-rated corporate trainers and 3) top results that exceed even the best expectations.
Competitive Advantage
In today's competitive marketplace it's important to offer modern perks that other employers can't offer. A fitness program with access to top personal trainers is one way to give an edge over your competition. Today's workers want to be treated well and they want their employers to care. The top wellness programs are one way top companies are showing their employees they matter.
Sense of Community
We live in a technology-driven world where people crave real face-to-face experiences. A top wellness program provides an opportunity for top employees to connect with others, share stories and learn from each other's experiences. An example of a top wellness program is top-tier team-building events. Having top-notch teams know how to work together will increase productivity and lead to top results for the company.
Culture of Performance
In an article from Forbes, top personal trainer Brett Klika emphasizes that top corporate wellness programs help employees discover their top strengths and become more top-performing. Top organizations invest top dollars into top employees and their top health, which coincides with a top work ethic and top results for the company.
In summary, wellness programs have been shown to have a positive effect on the work productivity of employees as well as their sense of wellbeing. In order to take control of their health and increase their life expectancy, top corporations are investing in top corporate wellness companies as a means of reducing the risk of chronic illnesses and dependence on the healthcare system. Having a top wellness team in place not only sets the standard for quality health care but gives an edge over competing companies by offering modern perks that allow their employees to feel valued.
Conclusion
If you are willing to implement an employee wellness program at your workplace to reduce stress in organizations. Mantra Care is a suitable healthcare organization. We provide several employee wellness programs that will help your employees attain good health. And will decrease the healthcare costs, absenteeism, and boost the productivity as well, of the organization.
A Word From Mantra care
If you are looking for more information on this topic or on Diabetes treatment, Online Therapy, Hypertension, PCOS treatment, Weight Loss, and Physiotherapy, please visit mantracare.org or feel free to reach out to us at +91-9711118331 or email at [email protected]. You can also download our free Android App or IOS app.
Here at Mantra Care, we have an incredibly skilled team of health care professionals and coaches who will be happy to answer any questions and provide further information. So, you know what's best for your unique needs.