What Are Employee Assistance Programmes?
Employee Assistance Programmes are employee-focused services that help staff cope with personal and work-related problems. EAPs offer a range of services, such as counseling and employee assistance programs (EAP). These types of programs provide confidential information to employees on their rights, benefits, and other related topics. They also offer individuals free professional advice in areas such as budgeting, debt management, or legal matters.
Need of Employee Assistance Programs
Being there for your employees is one of the key points to employee retention and also a competitive advantage for your business. However, it is not always easy to know how you can be there when they need help the most. In such scenarios, employee-assistance programs become beneficial as these provide counseling services that are paid by the employer's company or organization while being provided free from employee-assistance programs.
The main characteristics of how an ideal EAPs should be are mentioned below:
Accessibility
EAPs can be accessible over the internet. These programs give employees an online platform where they can log in and access a variety of podcasts, videos, and interactive programs tailored to their specific requirements.
Availability
Employees and their immediate family members have access to these programs 24 hours a day, seven days a week. The members of the family must be eligible for the program. Employees may communicate with professionals via SMS and emails at any time and receive assistance.
Confidential
One of the most important aspects of these programs is that your staff remain anonymous. No one will be able to access information on others, which is always a driving force behind any program.
Secure
People seek anonymity, and our application ensures that everyone remains anonymous. Employees are more motivated to use such systems as a result of this increased credibility.
Benefits of

Employee Assistance Programs
EAPs offer a number of benefits to the employees. They are:
Reduced Absenteeism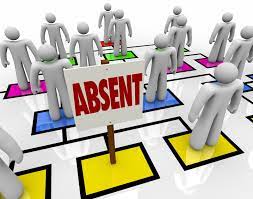 Organizations should always focus on the employees wellness. They should provide an employee assistance program for the staff members to take care of their well-being. The EAP executives help them in managing a healthy lifestyle by providing them employee counseling and other services as well which ultimately lead to reduced absenteeism from work due to illness or personal issues that may be affecting health or job performance.
Increased Productivity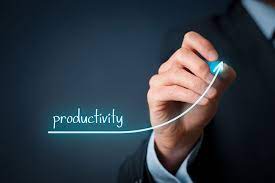 The employee-assistance programs not only help the employees in managing their health but also helps them to manage stress and other personal issues. They are given tips on how to better handle work-related problems which increases productivity at work. This, in turn, leads to increased revenue for the organization as well.
Positive Work Environment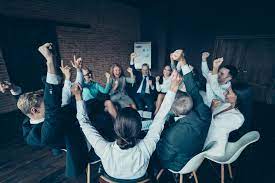 A healthy employee is a happy employee. The EAP services help the employees in managing their health and personal issues, thereby leading to increased productivity at work as well as reduced absenteeism from the office. This positive environment helps the companies achieve better results with less effort which means more profits for them.
Less Turnover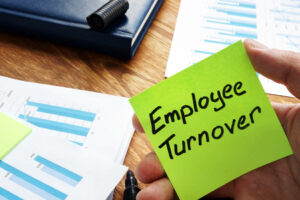 No employee wants to work in a negative environment. If they do not get support from their employers, then it is likely that they will leave and look for jobs elsewhere. In this way, employee assistance programs help the organizations. The help will be made by providing them tools to manage the stress levels of their employees which helps reduce turnover rates as well.
Improves Morale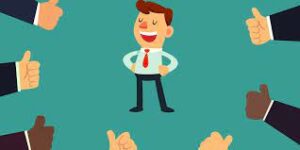 A business is only as good as its employees. The employee-assistance programs help to boost employee morale by helping them with emotional support, counseling, and other services which are not provided otherwise.
The employee assistance program benefits an organization significantly in many ways. It also helps companies gain better results with less effort due to increased productivity at work.
How To Implement

EAPs

?
Employee Assistance Programs may be extremely difficult if you don't understand how they function. And if there isn't a systematic strategy, implementation is considerably more difficult.
We'll go through a few topics on how to set up an EAP in your company.
Plan the Structure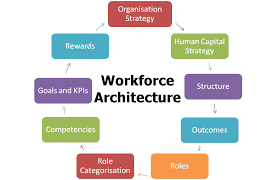 You need to figure out what employee assistance programs you are going to include in your EAP. Explore the different services available and discuss it with business leaders, managers, and supervisors (and employees) on which employee assistance programs would be most beneficial for various employee profiles. Then prioritize accordingly when developing the program structure so that there is a representation of employee assistance programmes that all employee profiles need.
You also need to consider other employee-assistance-programmes provided by your company, such as medical insurance and pensions before setting up an EAP program. The simplest way is to create a comparison chart of the services offered under different employee-assistance-programmes so employees know what they are entitled to, what they need, and which employee-assistance-programmes are most relevant.
It is worth noting that employee assistance programs can be time-consuming to implement (e.g., look for service providers). Also ensure employee-assistance programmes stay up to date with industry standards before starting any programs, especially if you're introducing a new employee-assistance programme.
Mind the Budget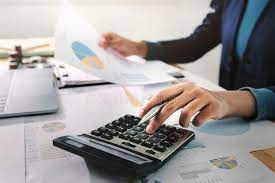 You will need to create a budget for employee assistance programs. This includes employee assistance programs administration, which includes employee assistance program management and employee assistance program development (e.g., services offered).
The general rule of thumb is that you should expect to spend around 0.25 percent of payroll costs on an EAP in the first year. The employee-assistance programmes can be higher or lower depending on employee profiles and employee assistance programmes provided by the company. So keep in mind that this is a general rule of thumb.
In addition to direct costs associated with employee-assistance-programmes, you may also want to factor indirect costs. While an employee-assistance programme may seem expensive, keep in mind that employee assistance programmes can have a huge return on investment. For example, some studies show the cost of absenteeism due to mental health issues is around six times higher than costs associated with EAPs (e.g., treatment, employee assistance programmes).
So, employee-assistance programmes may seem expensive but employee assistance programmes can be cost-effective in the long run.
Select the Vendor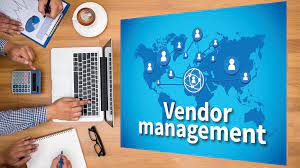 You need to find employee-assistance-programmes vendors and service providers. So, it is essential you take the time to explore different employee assistance program options and choose one that best meets your needs before setting up employee assistance programmes.
For example, we recommend using an online employee assistance program vendor so there's no installation of employee-assistance-programmes or employee assistance program software required. This also means that you can update employee assistance programme services as needed and integrate them with your existing employee-assistance programmes vendor to ensure a better experience for your employees (e.g., performance management).
When selecting employee assistance programme vendors, look for those who are flexible (e.g., employee assistance programme management, employee-assistance programmes services). Also, who can provide custom employee assistance programmes (e.g., employee assistance program policies) should be looked into.
When you're looking for an online employee assistance program vendor, look for one that provides a free trial. So, you can explore all the different features offered by their service before signing up.
In the employee assistance program vendor selection process, employee-assistance programmes should be a top priority for employee assistance programs management and development teams. Because employee assistance programs can have a huge effect on company culture (e.g., medical insurance). So it's important to take time when selecting an online employee assistance program vendor that best meets employee assistance programs needs.
You may also want to consider employee-assistance-programs vendors who understand the complexities of employee assistance program management, especially considering that employee-assistance-programmes can be time-consuming (e.g., employee assistance programme services). Moreover, you should look for an online employee assistant program vendor with experience.
Introduction and Employees Understanding of the Program
Once employee assistance programmes have been selected, you should introduce employee assistance programmes to employees in a manner that helps them understand the EAP Benefits. So, employee assistance program information sessions and education are important when it comes to setting up an effective employee assistant program. In addition, using tools such as employee assistance programmes posters, employee assistance programme handbooks, and employee-assistance programs training also helps to get the message across.
Employee assistance programmes should be introduced in a way that helps employees understand what employee assistant programs are all about. For example, you can use employee-assistance-programs employee assistance program training and employee assistance programs educational material to help employees better understand the reasons behind employee-assistance-program policies.
However, it's important to remember that how you introduce employee assistance programs is just as important as what you say when introducing employee assistant programs.
List of Best Employee Assistance Programs
Ulliance
Ulliance employee assistance programs are available to employees and their families. They provide confidential, professional counseling for work-related problems such as stress, time management issues, family concerns or legal advice. Most importantly they help employees deal with changes in job status including reassignment of job duties or termination of employment..
CuraLinc Healthcare
CuraLinc employee assistance programs are dedicated to providing quality employee and family counseling. They also provide employee consultation services. In addition, they help in training for supervisors to help their employees with problem-solving issues at work. Employees can gain knowledge of the company's policies and procedures through specific orientation sessions offered by CuraLinc.
Mantra Care
Their employee assistance programs assist managers and employees with work-related issues. The issues might be personal, emotional, or relationship problems that may be affecting their performance at work. Mantra Care's employee assistance program offers confidential counseling services for all full-time employees of the organization.
Integrated Behavioral Health (IBH)
Clinical professionals manage Integrated Behavioral Health employee assistance programs. They provide employee counseling, employee assessment services, and employee training sessions to managers and supervisors. These will help them understand their role in supporting the development of a healthy work environment for employees.
Wyrick
Wyrick employee assistance programs are help employees and their families. They provide employee counseling, employee consultation services. They also provide training for supervisors on how to help their employees with problem-solving issues at work. Employees can gain knowledge of the company's policies and procedures. They can do this through specific orientation sessions offered by the Wyrick employee assistance program.
Impact Suite
Impact Suite employee assistance programs provide employees with practical tools. These also provide resources necessary for managing life's challenges at work. Impact Suites employee counseling services can be accessed via phone, onsite or online through an anonymous portal. All employees will receive a customized assessment of their strengths, weaknesses, and needs upon joining the employee assistance programs.
Vision Wellness
Vision Wellness employee assistance programs help employees and their families by providing employee counseling, employee assessment services as well as training for supervisors on how to help their employees with problem-solving issues at work. Employees can gain knowledge of the company's policies and procedures through specific orientation sessions offered by the employee assistance program.
Conclusion
We all know that managing stress is important to maintaining a healthy lifestyle. In the workplace, an Employee Assistance Program (EAP) can be invaluable in helping employees manage their work-related stress and avoid burnout. Find out why you should invest more time into designing your company's EAP for maximum effectiveness. You can do this by reading our blog post on just how much of a difference it makes when adding some additional services like counseling or financial planning. You'll find lots of information about what this service entails so take the opportunity now to learn more!
A Word From MantraCare
If you are looking for more information on this topic or on Diabetes treatment, Online Therapy, Hypertension, PCOS treatment, Weight Loss, and Physiotherapy, please visit mantracare.org or feel free to reach out to us at +91-9711118331 or email at [email protected]. You can also download our free Android App or IOS app.
Here at Mantra Care, we have an incredibly skilled team of health care professionals and coaches who will be happy to answer any questions and provide further information. So, you know what's best for your unique needs.