What is Corporate Wellness?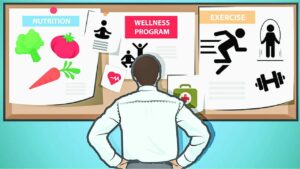 Corporate wellness is a strategy that helps employers improve the health of their employees. Corporate wellness strategies are effective for usage in corporate wellness companies because they consider the multiple factors that contribute to health and well-being; including:
Physical

Social

Emotional

Spiritual

Environmental

Occupational

Financial aspects. 
The approach of best corporate wellness companies is aimed at preventing illness in the workplace by creating a culture of good health. It may provide incentives for employees to participate in wellness programs; build exercise facilities; offer healthy food options at work, etc. The goal of corporate wellness is to reduce absenteeism due to illness and increase productivity by improving employee well-being. These are the following programs that incorporate into the corporate health of employees:
Walking meetings

Fitness challenges

Gym reimbursement

Yoga classes

Financial counseling

Disease management 

Flu shots

Smoking cessation program

Transit 

Biometric screenings 

Wellness adventures 
Some top corporate wellness companies offer these services for different purposes in the dimension of well-being.
Top Corporate Wellness Companies
 Top corporate wellness companies provide services to businesses or employers, they use to prevent illness and combat its effects. Many corporations offer these programs to their employees as a way of increasing productivity and lowering health care costs. Companies often focus on the bottom line whereas they also recognize the value of their employees' well-being.  Consequently, any businesses have implemented corporate wellness programs to help their employees reduce stress and improve overall health. With the rising costs of healthcare, many companies are looking for ways to improve their employees' health. There are some of the top corporate wellness companies as follows:
1. Wellable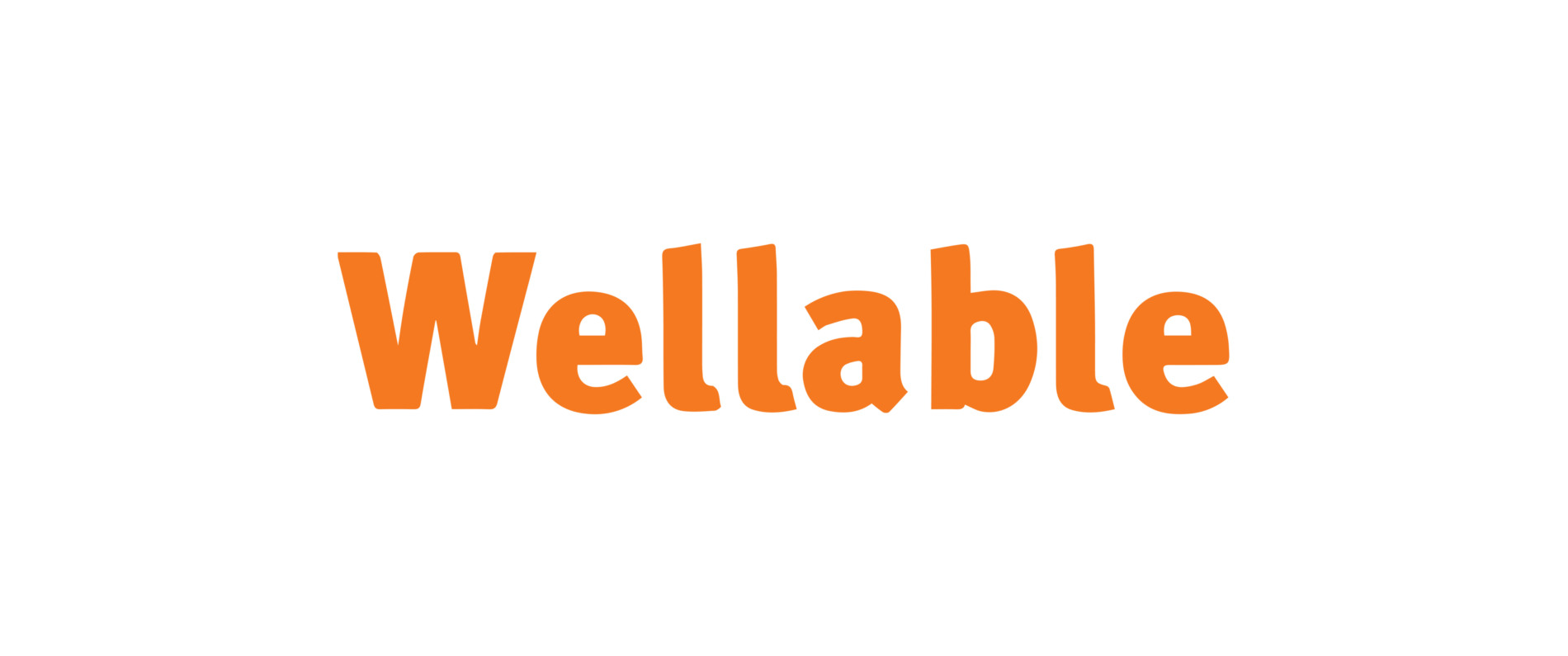 Wellable is an innovative, corporate wellness company that provides corporate health care to clients. The company strives to improve employee health by providing wellness programs, including on-site fitness facilities and workshops. Its services are available in the US, Canada, South America, Europe, Middle East, and Australia. It is a corporate wellness company that provides tools and data to help companies improve employee health. By using the Wellable platform, users can track their progress towards goals, earn rewards for reaching milestones.
It helps to connect with peers in similar situations through community groups. Wellable is a corporate wellness company that offers its customers effective, affordable, and scalable solutions for increasing employee health. The company provides an integrated platform of programs that are tailored to each Customer's unique needs. It provides software and coaching to companies who want to improve their employees' health. Wellable's tools track activity, nutrition, and weight for each employee. Through this information, Wellable works with the company to create a Plan. This will help employees make healthier decisions at work and home.
2. Bonusly

Bonusly, an online corporate wellness program, was founded in 2012. Companies use it to reward their employees for completing healthy activities. Bonusly had launched a platform that integrates with Slack. The integration allows employees to give and receive financial rewards for activities. Bonusly is a corporate wellness company that makes it easy for companies to provide employee benefits and incentives. It allows employees to give and receive rewards, get recognized for their hard work, and connect with their coworkers. Bonusly allows companies and their employees to easily and effectively create and manage healthy habits. Through the platform, users can set up challenges, track their progress towards goals, and encourage one another through positive recognition. The platform offers employees real-time financial and non-financial incentives to make healthier choices.
3. Laughter on Call

Laughter on call is a company that provides humor therapy to employees to improve productivity. Dr. Linda Feldman, the founder of the company was startled by the positive effects of laughter therapy. She was inspired to start her business when she noticed the positive effects of laughter therapy in her heart patients. The idea came when her friend was constantly laughing and thought it would be great to help people laugh. He started the business in 2010 by training in laughter facilitators. Laughter on-call provides services to improve employee health, wellbeing, and productivity. The company focuses on incorporating humor into the workplace. It also aims to increase energy, creativity, and communication in the workplace through laughter. Laughter is the best medicine. It's a great way to keep your employees happy and healthy, too!
4. IncentFit

IncentFit is a company that helps companies increase employee productivity through healthy lifestyle programs. The company was founded in 2015 by Michael Houser and John Klingemann. They saw the need for a better way to help people get healthier. In 2016, Incent fit won the Best Health Startup Award from SXSW. It specializes in designing programs, products, and experiences that improve employee health, productivity, and loyalty. Incentive Fit is on a mission to solve America's chronic disease epidemic. It offers an innovative approach to corporate health strategies through its corporate wellness, program design, and employee incentivization platform. They have programs for weight loss, diabetic education, and exercise classes. IncentFit is diving headfirst into their latest project. This new venture will be a huge help to companies and organizations across the nation. It will provide them with an easy way to offer discounts and incentives for getting healthy.
5. Remote Team Wellness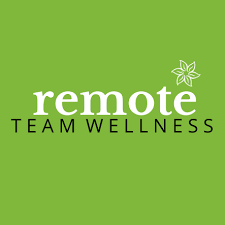 Remote Team Wellness is a digital health and wellness platform that provides tools to improve employee health and increase productivity. As one of the fastest-growing companies in the US, we currently serve over 200 clients and thousands of employees across North America. Remote team wellness is located in Denver, Colorado. This startup was founded by two serial entrepreneurs who successfully launched and sold one business before this one. It helps companies get healthier employees. They do this by helping CEOs get on board with their health and creating a culture of wellness at work. It targets small to midsize businesses. It offers a customized solution that features online health and wellness tracking services to promote employee well-being and increase productivity. Remote team wellness has helped over 1000 companies and over 8000 employees.
6.  Sonic Boom Wellness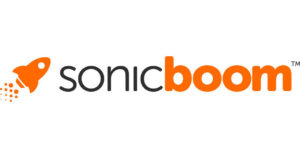 In the 21st century, it is more important than ever for companies to maintain a healthy workforce to remain competitive. One company that has been successful in this area is Sonic Boom Wellness. It was founded in 2001 and employs approximately 700 people from around the world. The company's management team consists of four women who have a combined 100 years of experience. Sonic Boom Wellness works with companies to develop healthy lifestyles for their employees. They can do this through the following:
Nutrition education

 Corporate cafeterias

 Health fairs, etc.
 It strives to bring effective and efficient nutritional support to people's lives to reinforce their physical well-being. The company offers its services throughout the United States, Canada, Mexico, UK, Spain, India, and United Arab Emirates (UAE). It helps employees to create healthy habits. The company helps its customers by offering them services like personalized fitness plans, healthy food alternatives, motivational videos, etc. It provides its services to leading companies in the healthcare, financial, consumer goods, and retail industries. 
7. GoodRx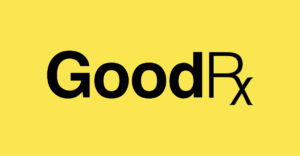 GoodRx helps employers and health plans save money on prescription medicines and increase employee health. It has partnered with Walgreens to offer an online service that gives employees a prescription discount. The program is called GoodRx Select. It allows employers to have their employees pay only $4 per prescription under a 90-day supply if they use this program. It offers savings on prescription medications. The service is currently only available to employers and their employees. GoodRx is trying to save people money on their prescriptions by offering a variety of benefits. It offers an app that allows users to search for insurance plans and prescription drug prices at pharmacies near them. GoodRx has helped tens of thousands of employers save money on employee healthcare costs. It announced a new partnership with the American Heart Association (AHA) to promote heart health through education and awareness.
8. Total Wellness Health

Total Wellness Health (TWH) is a corporate wellness company that provides health, wellness, and medical programs to companies. The business was founded in 1988 by Dr. Thomas Gionis. He has overseen the growth of TWH into an international business with offices in New York, London, Rome, Madrid, etc. Total Wellness Health provides physical and mental health services to corporations. Its care includes stress management, nutrition education, weight loss, and chronic disease prevention. It also helps employers with employee benefits such as fitness gym memberships and discounted prescriptions. Total Wellness Health specializes in employee wellness programs and products. It has an integrated approach to its services that includes a multitude of options for companies of all sizes. Their mission is to create a positive change in the lives of all those we touch—employees, customers, and their families.
9. WellSteps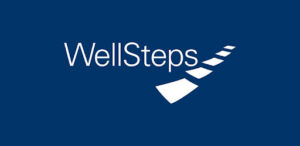 WellSteps came up with an innovative idea. It provides employees with fitness trackers that they wear to work, just like a watch. This helps them monitor their daily activities and stay active throughout the day. WellSteps also makes employees aware of how many steps they take each day during lunchtime walks. They even provide healthy food options. It offers preventive care services, programs, and tools designed to help companies save money on health insurance. WellSteps' products focus on lowering the overall cost of healthcare within a company by preventing chronic conditions with healthy lifestyle changes. It focuses on creating healthier workplaces through employee health and wellness programs. WellSteps offers a variety of services to help employees improve their health and decrease healthcare costs. It includes
 an online program that tracks
Fitness,

Healthy food consumption,

Personalized progress reports; 

Biometric screening for employees

Custom wellness workshops

Education session
10. WorkStride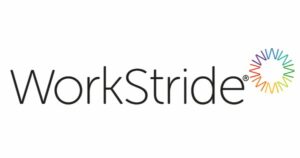 WorkStride, the corporate wellness program for businesses, is a fitness and health company that provides members with full-service solutions. We provide our members with access to the most innovative tools and services available in today's health and wellness market. WorkStride provides solutions to companies and employees with chronic illnesses. It provides a personal health coach for guidance on how to maintain healthy lifestyles. Founded in 2013, WorkStride's solution has been proven effective through a study conducted by the University of Texas Health Science Center at Houston (UTHealth). It has been providing the best tools to help employees achieve work-life balance. The company's software provides solutions that assist with tracking steps and calories burned. It also provides valuable data on employee health and fitness levels. WorkStride Software includes Fit Manager, Wellness Tracker, Food Diary, and Workout Calendar.
Benefits of Corporate Wellness Companies
Corporate Wellness Companies provide a wide range of services to help employees stay healthy and productive. Corporate wellness companies have become more popular in recent years. They are quickly becoming part of the corporate culture. The creators of these programs have found that companies see benefits in:
reducing healthcare costs

increasing employee productivity and morale 

improving public relations. 

They provide a variety of services, including health screenings and biometric tests, to improve the health of employees.
It is very important for employees to be physically healthy so they can perform well at work. Healthy workers are happier and more productive.
Conclusion
If the success of your business depends on your employees being healthy, then you need to get them into a corporate wellness program. With these programs, you can get your employees into shape while saving money and improving productivity. If you're looking for help to create an effective corporate wellness program, our experts can help. Just like the companies on this list, we can design a personalized plan that meets your unique goals and budget. Ready to get started? Call us today! 
A Word From MantraCare

 
If you are looking for more information on this topic or on Diabetes treatment, Online Therapy, Hypertension, PCOS treatment, Weight Loss, and Physiotherapy, please visit mantracare.org or feel free to reach out to us at +91-9711118331 or email at [email protected]. You can also download our free Android App or IOS app.
Here at Mantra Care, we have an incredibly skilled team of health care professionals and coaches who will be happy to answer any questions and provide further information so you know what's best for your unique needs.