Retirement is coming. It's important to think about what will happen before it arrives. There are many factors you should consider when preparing for retirement, and one of the most important is your employee benefits program. This post will look at what an employee benefits program entails and how it can help make your retirement easier and more affordable.
What is Employee Benefits Program?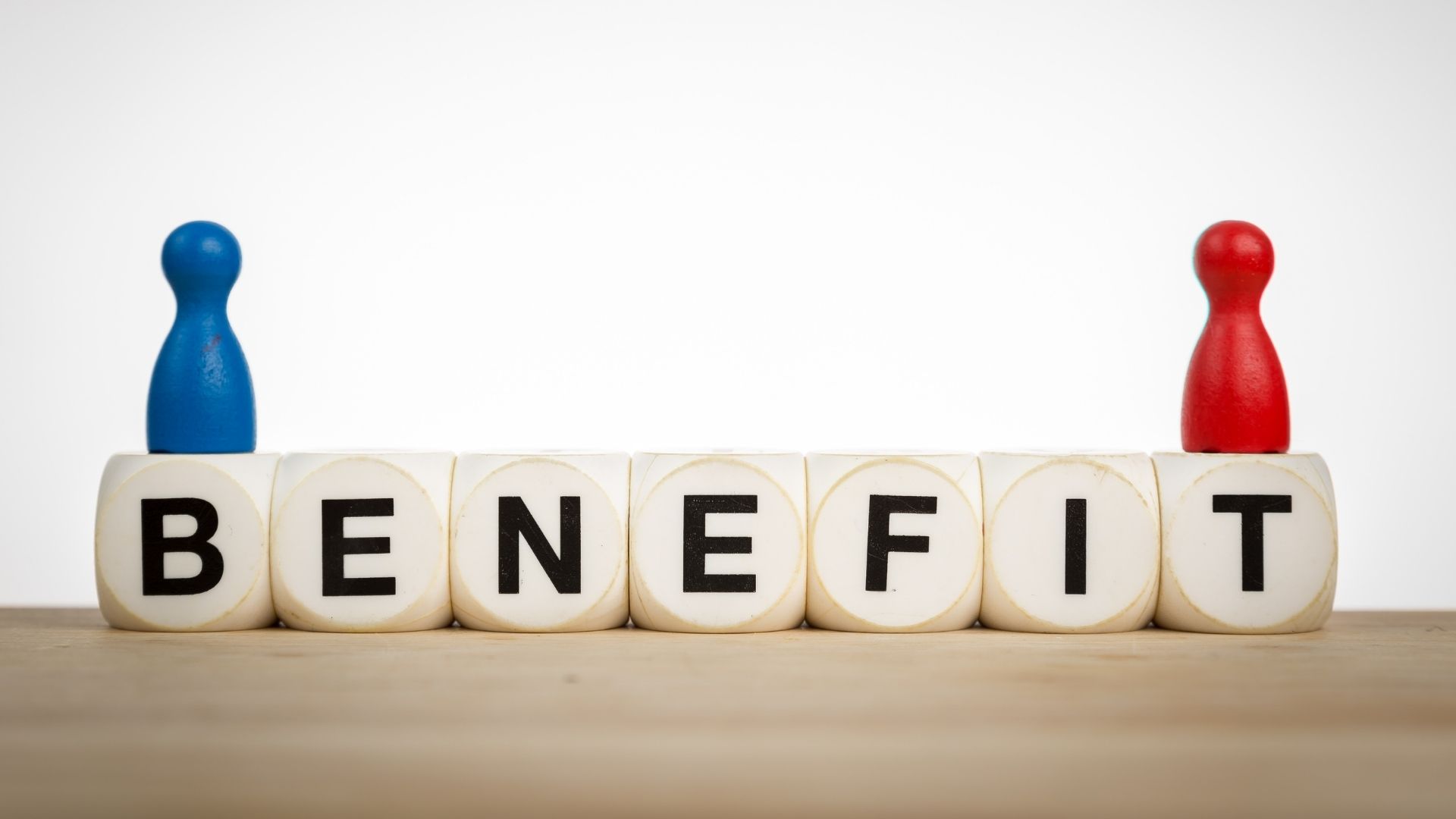 An Employee Benefits Program (or EBP) is when your boss pays you money every month, every quarter, or every year. The money goes to retirement. It is good because it can help you save without having too much stress about where the money comes from and how it will be used in the future. You can start saving at your job when you are 18 years old.
Basic Components of Employee Benefit Programs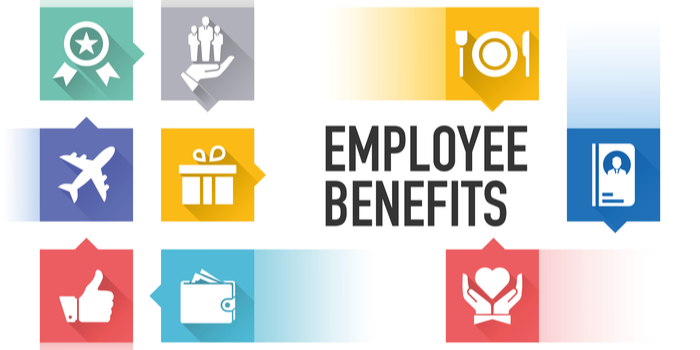 The following are the four categories of basic components in an Employee benefit plan:
Fixed Monetary Pay
A fixed monetary allowance is another name for a guaranteed pay, which is an employee's reward from an employer. The most frequent type of Fixed monetary compensation is base pay. Allowances such as housing and transportation expenses, Differentials allowances, and premium payments are included in "fixed monetary compensation."
Non-fixed Monetary Pay
A non-flexible, monetary form is known as Variable compensation in the business world. This is a prize given by an employer to an employee contingent on diligence, performance, or results obtained. Bonuses and incentives are one of the most frequent forms of Non-fixed compensation.
Benefits
The employer pays various benefits in order to improve the compensation of its employees, such as medical insurance, car, etc.
Equity-based Compensation
Equity-based compensation is non-cash remuneration that indicates a stake in the company. Employees of a firm can benefit from equity-based compensation by sharing in the profits and encouraging retention.
Types of Employment Benefit Programs
There are four specific types of employee benefit programs. All of them are as follows:
Health Insurance
Health care is important and sometimes it can cost a lot. The government and the health care sector are working to create plans that small businesses can afford, but at the same time they want to protect their employees. One such plan is the Small Business Health Fairness Act, which was created to help smaller companies with their health care needs. The second change is the introduction of Association Health Plans (AHPs). This allows many small companies to combine together and buy better health insurance for themselves at a lower price. Employees can also put some money on their account that will be tax-free, so they can spend it on whatever they want to use it for.
Retirement Plans
Employers usually offer retirement plans. This way, you don't need to guess how much money you will need for your retirement. Your employer will contribute to the plan. Individuals can get matching contributions from their bosses. What this means is that you save more and spend less. Some bosses offer a 401(k) or 403(b). This means that people can use some of their money before they pay taxes on it, and invest in the future.
Disability Insurance
If the company would not provide worker's compensation, then it is good to have disability insurance. Many people need it after they get sick or hurt themselves. It also covers things like money to buy food and medicine. If you are sick or hurt at work, it is covered. If you are hurt away from work, it is not. Claims for disability insurance are settled faster and more often than those of workers' compensation.
Education Assistance
Education assistance is a good thing. It helps you learn more. You will learn better if you have education assistance. However, there are many good online courses that you can take for a low price to help your business. These courses will either be for people who already have a degree or just want to learn more about something.
Benefits of Employee Benefits Program
Employee benefits programs are good for the employer and for the employee. They can help people feel less stressed about their retirement. This can be a problem in today's world. Employee benefit programs also let employers attract the best employees and they give employees a reason to stay with them when they have other options.
Why is the Employee Benefits Program Important?
The Employee Benefits Program is a retirement benefits policy. It gives employees an opportunity to join in and invest money in order to get better returns by investing them for their future financial security and stability. The Organization invests the amount of money it receives from its employees so that they can earn more with less risk involved.
The Employee Benefits Program is important. It helps with retirement and can save you money on taxes. The employer's contribution, the employee's contribution, and the government's contribution all together will help you more than just doing nothing.
Finding Employment Benefit Solutions
To find out about the benefits and solutions that your company offers, you should talk to your employee benefits consultant or professional. Some companies have an internal employee benefits information system (also known as a "benefits portal"), which will list the services on offer.
Some businesses will send out news about benefits for employees, like when they change something. If you don't know much about these things, look at the Employee Benefit Research Institute or the International Foundation of Employee Benefit Plans for more information.
Advantages of Employment Benefit Programs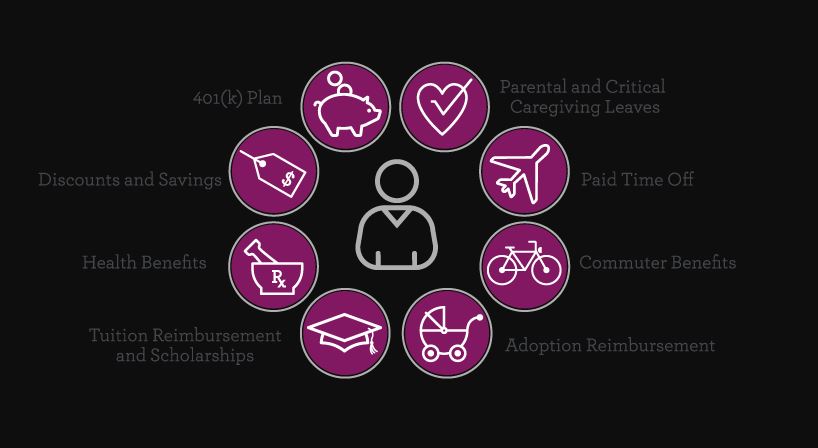 There are many advantages to an employee benefit plan. Some of these benefits include tax savings, reimbursement for certain medical expenses, and the opportunity to save for retirement years. You should talk with your financial planner before buying any type of investment.
Retaining the Talent of Organization
Employee benefits have a significant impact on your organization's talent retention. Making employees feel that their needs are cared for and they are important to the company helps them to stay with the firm longer. This aids in keeping your organization's talent for a longer period of time.
Increasing Work Efficiency and Productivity
The objective of providing an employee benefit program is to enhance the productivity of a company's employees. Most workers are concerned about their financial strain. As a consequence, they are not able to devote 100% of their attention to their job. This indeed hampers the business's productivity. So by giving its workers benefits, the firm helps them to retain their job.
Increases the Presence at Workplace
Employee benefits, on the other hand, assist in increasing the number of employees who are visible at their workplace. Employees who are in excellent financial condition will not miss out on work and will be present at their job. This will enhance production as well.
Fostering the Loyalty
Employee benefits to aid in encouraging employee loyalty. Employees will be less likely to look for new chances outside of your organization after they're given a package of employee advantages. Employee perks increase the breadth of your workers' commitment to you.
Defeat the Competitors
Employee benefits packages are employed as a method to compete with rivals in the market. Adding some unique benefits to the employee benefits package that the competition does not have is an excellent idea.
How to create an Effective Employee Benefit Plan?
Employee benefits are a big and costly investment for businesses. Employers are required to provide statutory perks that are optional in nature and determined by the employer. Benefits programs differ from company to company. However, they must include medical insurance, life, and disability insurance coverage, retirement income plan perks, paid time off benefit plans, and educational support services.
The analytical task in total compensation costs is to choose an appropriate employee benefits plan. Employers should have a well-computed employee benefits plan. It must meet both employees' needs and the company's goals before developing an effective employee benefits program.
Recognizing the Organization's Aim and Budget
Recognizing the organization's goal and budget is the first step in developing an employee benefits program. This aids in providing overall guidance in designing a well-planned employee benefits program. The benefits plan provides a summary of the organization's aim to provide benefits that meet both employer and employee requirements. The benefit plan is created based on the company strategy. Employers generally choose a basic benefits package, while other businesses include objectives in their comprehensive compensation principles. The Employee benefits plan isn't set in stone and must be reviewed and updated to reflect the present employer strategy and employee demands.
Proper Assessment Program
An accurate assessment procedure should be based on the demands and preferences of workers. Employer-sponsored benefits needs, competitor perks approaches, and tax rules and restrictions are all considered in an assessment program. It's critical to have a market research approach to employee benefits planning when conducting an assessment program.
The organization should investigate existing employee data in order to identify the requirements of various sorts of staff. Employers may compare the employee's needs to any existing perks and against previous ones. In order to determine which benefits would be most useful in attaining program goals.
Implementing an Employee Benefits Plan
After the employer has completed the assessment process, it must create an employee benefits plan. The employer creates a benefits program and determines the cost of delivering specific advantages as well as their comparisons to the benefits budget.
Implementing an employee benefits plan is a time-consuming procedure that must consider a number of issues: – There are many variables to take into account when implementing such an arrangement.
Communicating the Employee Benefit Plan 
Communication is an important element of an employee benefit plan. Employers need to make the employee understand the benefits of an employee benefit plan. The employer communicates with the employees and complies with laws regarding the disclosure of various benefits plans. Communication with the employees creates awareness and acknowledgment of the new or existing benefits and improves employee financial security.
Conclusively, periodical review of the employee benefits plan. One must review the benefits programs regularly to determine that the employee benefit plan is meeting the organization's aim and employees' needs. Employers may also consider external factors to evaluate the effectiveness of the benefits plan.
Designing Employment Benefit Program
Employers must deal with employee benefits on a regular basis. While most employers provide basic benefits such as Social Security payments, worker's compensation insurance, and unemployment insurance, many other perks are at the discretion of the employer. Benefits packages vary greatly, but they generally include medical coverage, life, and disability insurance, retirement income plan perks, paid Benefits selection and design are important parts of total compensation expenditures. Benefits may account for 40% or more of overall pay costs in some circumstances. Employers should have a well-thought-out benefits plan design that meets both employee requirements and corporate goals, as a result of the employer cost investment and the importance of employee benefits in retaining staff.
A Word from Mantra Care
It's critical for retaining and attracting top talent to provide your staff with the proper type of benefits and perks. It also aids in making your company more diverse and inclusive. Depending on the size of your organization, you may establish these perks. Understanding your workers' needs and interests is another method to do it. A single platform, such as Vantage Point Retirement Solutions, can manage your company's overall benefits package.
There are many factors to consider when you're preparing for retirement. One of the most important is your employee benefits program. This blog post will take a deep dive into what an employee benefits program entails, and how it can help make your retirement easier and more affordable.
If you are looking for more information on this topic or on Diabetes treatment, Online Therapy, Hypertension, PCOS treatment, Weight Loss, and Physiotherapy, please visit mantracare.org or feel free to reach out to us at +91-9711118331 or email at [email protected]. You can also download our free Android App or IOS app.
Here at Mantra Care, we have an incredibly skilled team of health care professionals and coaches who will be happy to answer any questions and provide further information so you know what's best for your unique needs.