Motivation
is the need to do something or get somewhere, or because you want to. Motivation also means coming up with ways to keep employees happy and engaged. It generally means rewarding them for their hard work. But what's a reward? Money? Time off? A promotion? Money might be all that's needed to motivate some people but in reality, when rewards go beyond money – when they become creative and personalized that's when motivation really takes root. There are some of the most effective ways to motivate your workforce. Here are some Employee Motivation Programs through which you can motivate employees.
Employee Motivation Programs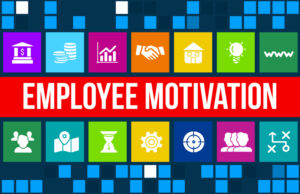 The first thing you should do when you want to motivate an employee is figures out what motivates them. You can
always ask them. Or you could find out through surveys or interviews. After that, let your
creativity
run wild. But think about what's possible for your business, your budget, and the time you have available. There are different Employee motivation programs such as:
Recognition Programs
These are a great way to motivate employees because it is free and something you can implement quickly. A recognition program will allow your team members to be recognized for their hard work in front of the entire company, making them feel appreciated by both coworkers and management. It also reinforces good behavior so that everyone knows what it takes to get recognized.
There are some examples of Recognition Programs:
Positive Feedback
It doesn't have to cost anything – in fact, it can be free! In my experience, there's nothing more motivating than being told well done. There are also plenty of different employee recognition programs that have popped up in recent years which allow you to reward your employees.
Job Titles
Just because a position doesn't have a fancy title, you can still offer it to someone who does especially well in their job. This is a great way to reward someone who has worked hard over an extended period of time.
Promotions
One of the Employee Motivation Programs is to promote the employees frequently. If your business allows you to promote someone within the position they already have, this could be another great way to reward people. If your employees are doing really well at their job, consider promoting them. Promoting your best employees shows that you appreciate what they do and rewards them for all of their hard work. You could make it an informal chat or make it public – whatever works for you/them.
Workplace Flexibility
Another great way to motivate employees is by providing workplace flexibility in the sense that you let them work from home or provide more flexible hours for working. This will make your team members feel like they have more control over their lives and it makes them happier because of this greater level of autonomy. So, what are you waiting for? Let your team start working remotely today so everyone can be a lot happier at work.
Incentive Programs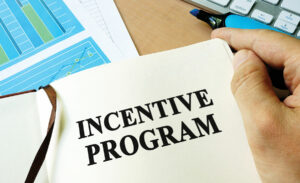 These might seem similar to recognition programs but there is actually a distinction between the two. While both of these employee motivational programs reward good behavior, an
employee incentive program
also provides financial rewards whereas a simple "thank you" doesn't really cost you anything. So, if you want to implement an employee motivational program that will motivate your team members financially, then consider implementing incentive programs. These are some Incentives you can give to your employees. This doesn't mean only in money. There can be other incentives as well.
Time off
It's always nice to have a holiday, so why not reward an employee who has worked hard by giving them the day off? It doesn't have to be paid time off – if that's too expensive for your business then take away some of their responsibilities for the day.
Ticket To Something They're Interested In
Everyone loves getting free tickets, especially if it's something they would normally be willing to pay money for (like a movie). If you can find out what employees are into – whether that's running marathons or watching anime – then buy them an entry ticket that reflects their interests.
Money and Benefits
You'll notice certain people get a lot out of pay rises or extra days off, so you might want to offer them these two things when they reach a goal or when they do something really well. If there are certain parts of your job someone is really good at/enjoys, make sure they get paid for this. This might be something that can be offered on a daily or weekly basis, like getting to leave early on certain days if they get everything done.
Creative Rewards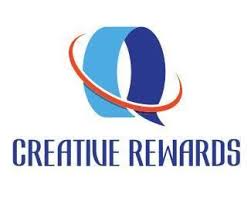 One of the Employee Motivation Programs is to give them rewards. Not everyone is motivated by money, for them
there are rewards. Try not to forget to offer creative rewards like time off or an afternoon distraction (like attending a conference). If you really feel like you're in trouble, buy them lunch.
Coaching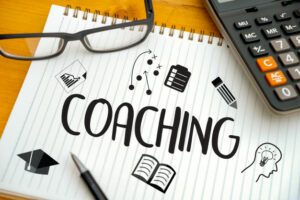 This is a one on one process between a mentor and his or her mentee where the role of both parties is clearly defined. The first person in this 
relationship
 is more experienced and they guide their peer through different experiences so they can learn from them as well as help them grow into better employees overall by giving advice on how to be successful at work. In essence, coaching is about helping people develop skills for future success.
Training Programs
These programs are great because they are educational and help your team members learn new skills so you can promote them to higher positions within the company. This is also a good employee motivational program because it helps employees develop professionally, which makes them feel more fulfilled at work.
Team Building Activities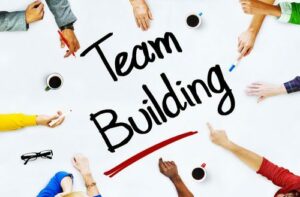 Another great way to motivate an entire team is by organizing activities that allow everyone on your team to connect with one another outside of their normal routine. These events will improve teamwork as well as strengthen bonds between coworkers, leading to better communication in general! So what kind of activities do we have in mind? Well, anything really – from going bowling together or having a pizza party after work once per month. It's all up for grabs if you want some fresh ideas on how to motivate your team members.
Mentorship Programs
Through this program, employees receive guidance from someone who is more experienced than them so they can learn new skills and grow their way up in the company. These are great employee motivational programs because it shows your team members that you care about their career development, which will help
boost employee morale
at work.
Job Rotation Programs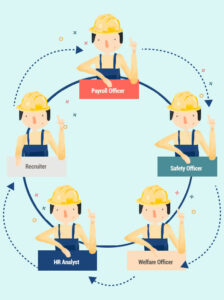 These are another form of training program except with job rotation, different positions within a department or even between departments are given to individual team members for short periods of time. This allows everyone on your team to become familiar with all aspects of running a business instead of just focusing on one specific area where they typically excel in day-to-day tasks.
Compensation Plans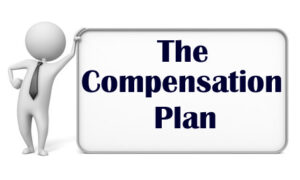 This doesn't necessarily fall under an employee motivational program but it is definitely a great way to increase workplace morale. After all, who doesn't like getting free food from the cafeteria or even having their own office space? These are great benefits because they give your team members more flexibility and freedom at work. This will definitely make them happier.
Inclusion Programs
This employee motivational program gives everyone on your team a chance to share feedback about what works well in the company. This is where improvements can be made so that you can improve overall efficiency together. This helps build trust among employees because now they know that you value their opinions and ideas – which makes for a much better working environment.
Dress code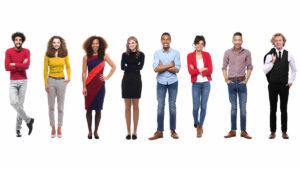 Does your workplace have different rules about what employees can wear? Then allow some leeway in certain situations where the outfit is considered "business casual" (or whatever applies in your office) – like if they want to dress up on Halloween or when it's their birthday.  How they spend their day.
Business Coaching
One of the Employee Motivation Programs is to provide business coaching. This is a one on one process between a mentor and his or her mentee. It is where the role of both parties is clearly defined. The first person in this relationship is more experienced and they guide their peer through different experiences so they can learn from them as well as help them grow into better employees overall by giving advice on how to be successful at work. In essence, coaching is about helping people develop skills for future success.
Performance Reviews/Goal Setting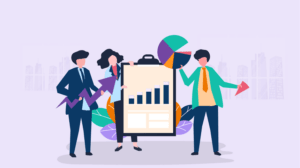 Through this program, each person on your team has a chance to create goals they want to achieve and then have them reviewed by you so that both parties can set the necessary steps in place for this goal to be met. This helps improve teamwork because now everyone is more accountable for their work – which will help lead all of you closer towards meeting company objectives.
Career Guidance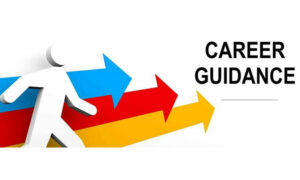 One of the Employee Motivation Programs is to provide them career guidance. In this program, you help your team members find the best position. This is within a company that suits their skills and abilities. This helps employees become more fulfilled at work. This shows them how they can grow with the company and get paid generously in exchange for their time.
Field Trips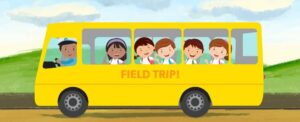 Through this program, you take your team out of the office and bring them to a new location. This can help them get some fresh air and explore. This is an excellent way to encourage teamwork, especially if everyone on your team gets along well with one another! It also gives people something fun to talk about at work when they return from their trip. It will definitely improve workplace morale. This employee motivational program allows each member of your company to get together regularly for happy hour after work. These moments let employees unwind while improving how connected they feel towards one another. It is because now all of you have found time outside of the work environment. This lets you build relationships in a more relaxed setting.
Retreats or Team Building Activities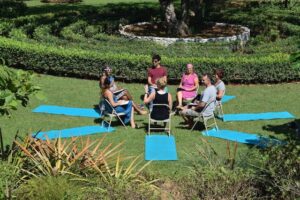 Through is a program, your team comes together to participate in something that will strengthen their connections with one another. This could be an overnight camping trip or even a fun team-building exercise where everyone has to complete tasks as a group. Team retreats are excellent ways of encouraging teamwork. It is because now employees have found time away from the office that lets them spend quality time together outside of work. This can make employees more happy and productive.
Resume Assistance Program
Through this program, you help your employees develop their resumes so that they can better present themselves to other companies. This is a great employee motivation program. It shows everyone on your team how much you value them as an individual. It also shows them how much you can invest in their future success.
A Word From Mantra Care
Motivation is something that every employee should have in the workplace. It's important because without motivation people may not feel challenged or passionate about what they are doing. This can result in low productivity and unhappy workers. Managers should evaluate each worker to determine what motivates them. It helps to keep up morale so the business can run smoothly. Employee Motivational Programs increase workplace morale by allowing teams to bond and share feelings about what works well at work.  They can also voice out concerns so they can improve overall productivity going forward. These programs also help people find fulfillment within a job role. This is because it shows them how they can grow and develop new skills over time.
If you are looking for more information on this topic or on Diabetes treatment, Online Therapy, Hypertension, PCOS treatment, Weight Loss, and Physiotherapy, please visit mantracare.org or feel free to reach out to us at +91-9711118331 or email at [email protected]. You can also download our free Android App or IOS app.
Here at Mantra Care, we have an incredibly skilled team of health care professionals and coaches who will be happy to answer any questions and provide further information so you know what's best for your unique needs.